Cryptocurrency has increased in popularity over recent years with a growing interest and demand in investing in digital assets. Choosing a trustworthy and secure cryptocurrency market exchange is essential for traders and investors as the cryptocurrency market continues to develop and grow. 
Several cryptocurrency market exchanges are expected to be at the forefront in 2023 due to their reputation, security precautions, range of cryptocurrencies offered, trading tools, and user-friendliness. In this article, we will explore the best cryptocurrency market exchanges for each category. 
More information about crypto markets here.
Best Crypto Exchanges | The Top 10
Crypto exchanges allow crypto users to buy, sell, and trade cryptocurrencies such as Bitcoin, Ethereum, and others. They serve as marketplaces where buyers and sellers meet to trade cryptocurrencies. Exchanges usually offer a range of services, including digital wallets for storing and managing crypto assets. Here are the top 10 cryptocurrency exchanges based on their trading volume and other qualities. The article also rates these crypto exchanges based on values derived from CoinMarketCap.
Top Ten Crypto Exchanges and their Trading Volumes (Source: Coinmarketcap)
| | |
| --- | --- |
| Exchange | Trading Volume |
| Binance | $6,061,759,549 |
| Coinbase | $540,611,022 |
| Kraken | $185,432,312 |
| KuCoin | $450,915,186 |
| Bybit | $406,283,294 |
| Bitfinex | $60,630,843 |
| BitStamp | $76,490,015 |
| Gemini | $10,798,707 |
| OKX | $614,788,358 |
| Gate.io | $501,641,435 |
Binance
Rating: 9.9
This is the biggest cryptocurrency exchange in the world. Founded in 2017, Binance lists up to 360 cryptocurrencies for trading, including exchange, including Bitcoin (BTC), Ethereum (ETH), Binance Coin (BNB), and Tether (USDT). The platform has a user-friendly layout and cutting-edge trading tools.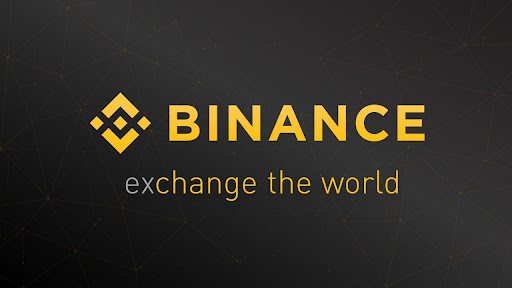 Pros
Users have access to a wide range of cryptocurrencies

Offers high liquidity and has significant trading volumes.

Provides a diverse range of trading indicators and charting tools 
Cons
Like other centralized exchanges, Binance operates in an unstable regulatory environment that has a significant impact on its operations

As a centralized exchange, there are security concerns since customers do not have complete control over their crypto assets 
CoinBase
Rating: 8.1
Established in 2012, Coinbase is the largest US-based exchange and the first crypto company to be publicly traded. The exchange offers Coinbase Pro where seasoned traders have access to a more sophisticated trading platform with advanced charting tools, trading options, and lower trading fees. 
Furthermore, with  Coinbase Earn, users can learn about cryptocurrencies while earning incentives by taking quizzes and participating in educational content.
Pros
An easy-to-use interface 

Offers a variety of security methods, including two-factor authentication, cold storage for funds, and strict security protocols.

Users have the option to purchase cryptocurrencies with fiat currencies, thus providing a simple and practical way to access the crypto market 
Cons
Although Coinbase supports a number of well-known cryptocurrencies, it does not provide a wide variety like other exchanges, and this restricts the trading choices for users looking to trade less well-known or specialized cryptocurrencies.

Users who trade frequently or in big volumes may find that Coinbase's transaction fees are higher than those of other exchanges.

Users of Coinbase's wallet have little control over their private keys since it is custodial.
Kraken
Rating: 7.6
Founded in 2011, Kraken is known for its robust security features, wide range of cryptocurrencies, and advanced trading tools. It also supports fiat currencies such as US dollars (USD), Euros (EUR), Canadian dollars (CAD), British pounds (GBP), and Japanese yen (JPY). Kraken also offers a range of advanced trading tools for experienced traders, such as margin trading, stop loss and take profit orders, and a variety of charting and technical analysis features.
Pros
Has a reputation for being one of the most secure cryptocurrency exchanges.

Supports a number of fiat currencies, thus enabling customers to deposit and withdraw money in their native currency with ease.

Provides sophisticated trading tools for seasoned traders
Cons
User interface may be less user-friendly

There have been complaints about long wait times for customer support responses

Has a strict verification process for users that requires providing personal information and documentation, and may deter users who prioritize privacy

Kraken is not available in all countries. This may restrict access to some users depending on their location.
Kucoin
Rating: 6.8
Founded in 2014, KuCoin offers a wide range of cryptocurrencies, innovative features, and a user-friendly interface. It lists over 400 different cryptocurrencies. It also provides a futures trading platform for users interested in derivative trading. 
Pros
An intuitive user interface that is simple to use

Strong security measures to protect user funds, including 2FA and encrypted cold storage
Cons 
There have been complaints about delays in KuCoin's customer support response

Kucoin's verification process may deter users who prioritize privacy
Bybit
Rating: 6.6
Bybit is a cryptocurrency derivatives exchange that provides users with the ability to trade various cryptocurrency derivatives, such as perpetual contracts, futures contracts, and options contracts. Founded in 2018, Bybit is known for its advanced trading features, leverage options, and user-friendly interface.
The exchange also offers staking and mining programs, allowing users to earn additional rewards by staking their tokens or participating in the Bybit Mining program.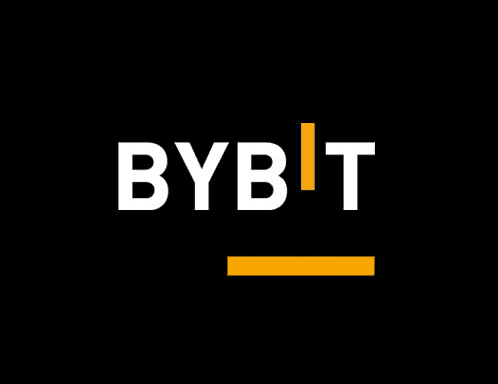 Pros
Advanced trading tools such as high leverage options, stop loss and take profit orders, and trailing stop orders

A user-friendly, easy-to-navigate interface

Robust security measures to safeguard user funds and improve account security
Cons 
Compared to some exchanges, Bybit offers a smaller choice of cryptocurrencies for trading, which may restrict the alternatives for consumers looking to trade a variety of cryptocurrencies.

Bybit does not support fiat currency deposits or withdrawals
Bitfinex
Rating: 6.5
Bitfinex was established in 2012 and is known for its advanced trading features, high liquidity, and wide range of cryptocurrency trading pairs. 
Pros
Offers advanced trading tools like stop orders, leverage trading, etc. 

Highly liquid and allows users to buy and sell cryptocurrencies easily and at competitive prices 

Strong security measures to protect user funds and enhance the security of user accounts
Cons 
Advanced trading features may be overwhelming for novice traders 

Bitfinex does not currently allow US residents to trade on its platform due to regulatory restrictions

Bitfinex has faced regulatory scrutiny in the past, and this may be a concern for some users.
Bitstamp
Rating: 6.5
Founded in 2011, Bitstamp provides API access for users to integrate Bitstamp into their trading applications or strategies.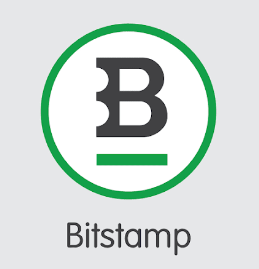 Pros
 A strong track record of security measures, including 2FA and cold storage for user funds

User-friendly interface

Allows users to deposit and withdraw fiat currencies.
Cons
Limited number of cryptocurrencies 

Trading features are relatively basic compared to some other exchanges, which may not be suitable for experienced traders who require advanced trading tools or features.
OKX
Rating: 6.3
OKX was established in 2017 and is known for its robust trading features, diverse range of cryptocurrencies, and strong security measures. It also has its derivatives trading platform, which allows users to trade various cryptocurrency derivatives, such as futures, perpetual swaps, and options. Users can also take advantage of its staking and mining services and earn rewards. 
Pros
A diverse range of cryptocurrencies for trading

Strong security measures, including 2FA and cold storage for user funds

OKX allows users to deposit and withdraw fiat currencies
Cons
Advanced trading features may be overwhelming for novice traders

Some users have reported delays in customer support response times on OKX, which may be frustrating for users who require immediate assistance

OKX is subject to regulatory compliance requirements in various jurisdictions, which may affect its availability or trading options for users from certain countries
Gemini
Rating: 6.2
Gemini was founded in 2014 by the Winklevoss twins. Gemini focuses on security, compliance, and user experience. The platform has a distinctive auction market concept where it holds daily and monthly auctions for specific cryptocurrencies to give customers more trading options and liquidity.
For institutional investors and high-net-worth people that demand higher levels of security, Gemini provides a separate custody service that enables institutional-grade storage for cryptocurrencies.
Pros
Gemini is known for its high-security standards, including cold storage for user funds and multi-factor authentication.

Gemini offers a user-friendly interface, making it easy for both novice and experienced traders to navigate and trade cryptocurrencies.
Cons 
Currently available in a limited number of countries, which may restrict access for users from certain regions.

Does not currently offer margin trading.

Gemini's fee structure may be relatively higher for small trades. This can impact the profitability of users who trade with smaller amounts.
Gate.io
Rating: 6.1
Gate.io launched in 2017 and offers both spot trading and margin trading options. It also has a staking program, allowing users to earn additional rewards by staking their cryptocurrencies on the platform. Its Earn program offers users the opportunity to earn interest on their cryptocurrency holdings by lending them to other traders.
Pros
Lists a wide range of cryptocurrencies for trading, including both popular and emerging cryptocurrencies.

Offers margin trading and futures trading options.

Has robust security, including 2FA and cold storage for user funds.
Cons 
Unclear regulatory status in certain jurisdictions 

Some users may find the Gate.io interface to be less intuitive or beginner-friendly compared to other exchanges.

Supports a limited number of fiat currencies and payment options.
Technically, cryptocurrency exchanges are crypto marketplaces. It is important to state this because many users can get confused when they hear questions like: "What is the largest bitcoin or crypto market?" or "What is the cheapest or most affordable crypto market?"
The Largest Bitcoin Market
According to trade volume, Binance is the biggest bitcoin market. Binance is a popular option for investors and traders wishing to trade Bitcoin against other digital assets. The trading platform provides a large variety of trading pairs. Furthermore, it has a wide range of trading and investment features including spot trading, futures trading, staking, savings accounts, and more. With a sizable worldwide user base and multilingual platform support, Binance is used by people all over the world.
Here are some statistics that make Binance the largest bitcoin market:
Trading volume:

$6,061,759,549
Weekly visits:

14,082,023
The Cheapest Bitcoin Markets
There are a lot of fee-effective cryptocurrency exchanges available, and they are all quite safe and secure. Binance also leads the pack here since it is renowned for its comparatively low trading commissions. With Binance's tier-based fee structure, trading costs decline as trading volume rises. Because of this, it is an affordable choice for traders who engage in high-volume trading. Other exchanges with reasonable trading fees include Kraken, Kucoin, and Bybit. 
Comparing Five Crypto Exchanges and their Transaction Fees (Data Culled From CoinMarketFees) 
| | | |
| --- | --- | --- |
| Exchange | Maker Fees (%) | Taker Fees (%) |
| Binance | 0.1 | 0.1 |
| Gemini | 0.25 | 0.35 |
| Bybit | 0 | 0.1 |
| Gate.io | 0.2 | 0.2 |
| Kucoin | 0.1 | 0.1 |
Factors to Consider When Choosing a Cryptocurrency Market Exchange
Crypto users often have accounts in more than one exchange. This is because they want to take advantage of arbitrage opportunities and or the features different exchanges offer. But before choosing an exchange, here are some factors to consider: 
Security Measures
The security measure involves two-factor authentication (2FA), cold storage, and encryption. 2FA adds an extra layer of protection to user accounts by requiring a second form of verification, such as a text message or an authentication app. Cold storage refers to the practice of keeping a significant portion of user funds offline in secure hardware wallets, away from online hackers. Encryption ensures that all data transmitted between users and the exchange is encrypted, protecting it from interception and unauthorized access.
Reputation and Track-Record
Another important element to think about is the cryptocurrency exchange's reputation and track record. Examine the exchange's past, including its adherence to regulations, customer service, and any security lapses. For instance, Binance is considered the top exchange because of its large trading volumes and low trading fees, while Coinbase has built a strong reputation for being one of the most trustworthy and reliable exchanges in the industry. Kraken has a strong reputation for its security features, low fees, and high liquidity and Bitfinex is known for its advanced trading tools and features. 
Variety of Cryptocurrencies and Trading Pairs
Seek out exchanges that provide a wide selection of cryptocurrencies, starting from Bitcoin to a diverse range of altcoins such as Ethereum, Litecoin, Tether, Binance Coin, Cardano, Polygon, etc.
User-Friendly Interface and Robust Trading Tools
Seek out exchanges with user-friendly interfaces that make it simple to place orders, keep an eye on portfolios, and manage deals. Also, the exchanges should have robust trading tools (e.g. Trading View) and indicators (e.g. MACD, RSI, etc.)
Fees and charges
It's critical to consider the fees and charges involved with using a cryptocurrency exchange. Trading fees and commissions impact the overall cost of using a particular exchange. Find the exchange that offers the most affordable and clear fees by comparing their price structures.
Conclusion
The cryptocurrency market is constantly evolving, and staying informed about the best cryptocurrency market exchanges is essential for traders and investors alike. With the increasing popularity of cryptocurrencies and the demand for reliable and secure exchanges— especially with the collapse of fraudulent exchanges such as FTX—several exchanges are likely to emerge as top contenders in the coming year.
Frequently Asked Questions
What site allows you to buy cryptocurrency in all markets?
You can buy cryptocurrency from Binance, Coinbase, Gemini, Kraken, Kucoin, etc. 
What are the trustable Bitcoin markets?
Coinbase is by far the most trusted, popular, and one of the best cryptocurrency exchanges. This is because it complies with regulations and seeks to protect user assets. One can currently purchase Bitcoin, Ethereum, Litecoin, and over 30 other coins and tokens on the platform.
Which exchange market accepts USD for crypto?
Exchanges that accept USD for crypto include Coinbase, eToro, Kraken, Gemini, Coinmama, Binance, or Changelly.