Cryptocurrencies are the next big thing and people are going gaga over them. Why shouldn't they? Cryptocurrencies have their own set of advantages. Due to their high price and volatile nature, they are a great investment and have made a lot of people extremely rich.
To be able to buy and sell things using cryptocurrencies, you will need a cryptocurrency wallet. You will also need one to store your digital money.
What is a cryptocurrency wallet? 
A cryptocurrency wallet is a type of digital wallet or virtual wallet, i.e., it is a software program. This type of wallet stores private and public keys. The keys, which interact with blockchains, enable you to send and receive cryptocurrencies. With this type of wallet it is also possible to keep a check on your balance.
Put simply; cryptocurrency wallets are secure digital wallets that people use to send, receive, and store cryptocurrencies such as, for example, bitcoin, ethereum, litecoin, ripple, and monero. Bitcoin is the most common and best known cryptocurrency. It has existed since 2009.
The following is a list of some of the best cryptocurrency wallets plus a brief description of their features.
Atomic wallet
Atomic wallet supports more than 300 coins. You can easily purchase, secure, and manage your cryptocurrencies in the most user-friendly way. In other words, you are in full control of your money.
Features:
It is available on various platforms including Windows, macOS, Linux, and Android. Its app for iOS was released last year.
If security matters the most to you in crypto-trading, then an Atomic wallet is the way to go. Its high-level security feature stores private keys safe in your computer or phone. Additionally, you are well-protected by the password that you set.
This wallet is a free software program, which is great for crypto users who are on a budget.
Ledger Nano S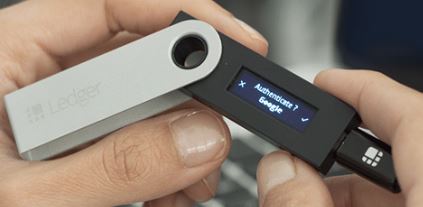 Ledger Nano S is a small pen-drive like hardware wallet with high-level security features. You do not need a computer to operate it. It comes with a small LCD screen, which makes the operation of this wallet easy.
Features:
It is easy to operate, with instructions written on the buttons. Ledger Nano S supports multiple-cryptocurrencies, so you can store more than one at a time.
It comes with an easy backup process.
Want to invest in Bitcoin? Visit the www.bitcoin-billionaire.com and start earning today.
Coinpayments
Coinpayments has some amazing features. With this wallet, users can store over 1,200 cryptocurencies. It is also free and there is no charge for registration.
All you will ever have to pay is a small fee during the transaction process.
Features:
Coinpayments has a vault feature, which makes it impossible for hackers to gain access and steal from your account. The vault feature makes it necessary for a certain amount to be present in your account to make a withdrawal.
Coinpayments can store multiple cryptocurrencies without any limitations.
You can use this wallet to purchase goods and services from thousands of online stores.
Exodus

If presentation and looks matter a lot to you, this crypto wallet might be just what you are looking for. The designers have done a great job. The software's design, reporting system, colorful fonts, and extremely user-friendly features are impressive.
Features:
The crypto wallet and all its features are available free of charge.
It allows you to store various cryptocurrencies.
Exodus is very well designed.
There is no lengthy verification process for the exchange of digital currency. The process is fast and just one click away.
Hopefully, you are now in a much better position to find the cryptocurrency that suits you best. Good luck!
Video – Cryptocurrencies