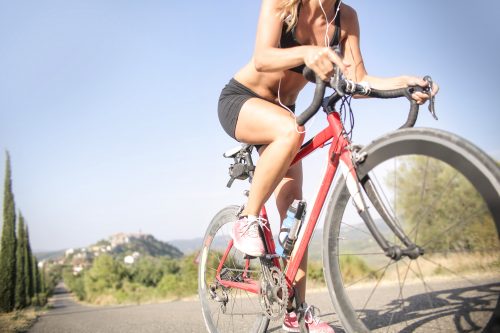 As you begin your cycling journey, you need to do a proper survey on the things you need to have to protect yourself from injuries of any kind. You might think that cycling only involves having a great bike when this is not the case; bike clothing is essential too. Whether you want to be a mountain cycler or a regular biker, proper attire is necessary.
We are going to talk about the various types of bike gadgets that you need to have so that you can have a proper biking experience;
1. A helmet
Having the appropriate cycling helmet is very important for every biker, and manufacturers realized this and came up with excellent helmets for every person.  Even if there are many helmets, the first thing you should do is to know the type of bike you will be using since every bicycle has its own unique helmet. Examples of these helmets are the road bike helmet, mountain bike helmets, downhill helmets and speed pedelec helmets.
Helmets come in different price ranges too, and the most expensive helmets provide the best safety though this doesn't mean that the cheaper ones don't serve their purpose, all of them do just depending on the company and brand. It would help if you had a helmet that covers your head adequately, so make sure you fit various helmets so that you can select the right one for you.
2. Cycling glasses
Having cycling glasses is very important because they protect you from the sun, wind, dirt and keep you safe from bugs. You can find various cycling glasses to choose from since they come at different sizes, colours and prices. The prices of these glasses vary due to their lenses. There is a new development of lenses that goes by the name photochromic lenses.
These new lenses are unique from other lenses because they can adjust to all weather changes. When it is sunny, the lenses turn darker, and when it is a bit cloudy, they brighten up, saving you the trouble of having very many lenses. Even if this is a unique form of technology, it is very costly.
3. Cycling jerseys and base layers
When you cycle, you will automatically feel warm even if the weather is a bit chilly and you will start sweating, and this is a way for your body to cool off. Because of this, putting on a cotton jersey is not the right option since your jersey will be soaking wet and won't dry up quickly. The best thing to do is put on a proper cycling jersey with a base layer.
Conclusion
When you start cycling, it is hard for you to know the things you need to have so that your cycling experience can be better. This is why we have given you an overview of the things you could buy so that you can be safe and so that you could enjoy cycling. You could also do your research or speak to all professional cyclers and ask for their advice.
---
Interesting Related Article: "Nutrition and Diet Tips for Cyclists"