Digital Marketing is the best way of marketing your content in this digital age. It is a new and emerging field that has almost taken over the traditional marketing spheres because it is a lot cheaper and ensures a higher return of investment for all those who indulge in it. Your ad campaign can be tracked in real-time by measuring people's interest in your product and the sales. Suppose you want to venture into the world of digital marketing. In that case, many digital  agency in Karachi will help you promote your product and service to your target customer.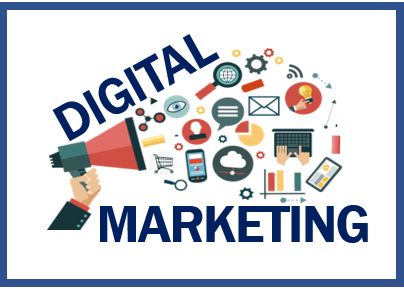 But how does one get the most out of digital marketing? To understand this, we need first to understand digital marketing channels and how they work.
SEO
Search Engine Optimization is the technique by which you can reach audiences by adding or removing things from your website to help it rank better on a website. Doing SEO well can boost the traffic to your site by a lot.
Social Media
All the popular social media platforms are marketplaces if you can make people interested in selling. These platforms can very easily help you find your target audience and directly market to them.
Mobile Marketing
Almost everyone and their mother has a mobile phone in their hands. Now, how easy can it be to show them an ad about what you are selling? This is also a huge marketing opportunity, and people are making the most of it as well.
Content Marketing
Creating content like blogs or videos which will drive traffic from the interested audience and then showing ads on that content is what content marketing is. This is also a very lucrative opportunity. This allows you to show ads about a product that people will be interested in already as they had consumed the content.
Email Marketing
Email Marketing or cold emailing is also a great way of marketing your products. This form of marketing is still very relevant and has a very high return on investment.
Influencers
Hiring people who influence a particular niche on social media can also help you sell your stuff. An example of this can be Kylie Jenner, who became a billionaire by promoting other people's products. You can find influencers according to your marketing budget. However, someone who gets organic traffic must be chosen as there are many fake influencers with inflated accounts with fake followers.
How To Get The Most Out Of These Channels?
Now that we have understood what marketing channels are let us find out how to get the most out of these marketing channels.
The very first thing you need to understand is the mission of marketing. There might be different objectives to a marketing campaign, and for example, one campaign might want to maximize sales while another might be looking to build a brand. If the objective is set, one needs to stay true to that objective and focus on it.
One should also target the right audience for their product. Gamers should be shown gaming-related ads while homemakers can be shown furniture. Your audience must be interested in your product. Otherwise, you will be burning through your budget as traditional marketing does.
Repeating what you post and scheduling the posts is also very important. It would be best if you were sure what is the right time for content to be sent out and how much to send it. If the content is a failure, then it is okay to pull the plug on it; however, it is not then kept on reposting until peak interest has been developed.
One should also be using promotional offers from time to time, which can be a very useful endeavor for driving sales and interest in the market for your product and service.
The last thing we want you to understand to get the most out of your digital marketing channels is to keep a schedule. Social Media is not very hard to plan for, and if you can do it right, you can have everything on auto-pilot for months on end. However, you should be on top of the mood of your potential customers and always be ready to pull the plug on a campaign that is inconsiderate to your target audience at that time.
Conclusion
In conclusion, we would like to reiterate that digital marketing is the go-to form of marketing if you want to promote your product by spending a lot less money and tracking every cent on it. There are many marketing channels, and you can get the most out of all of those by properly planning out your campaign and finding the right channels to market your product.
---
Interesting Related Article: "Digital Marketing Strategies for Your Campaign in 2021"