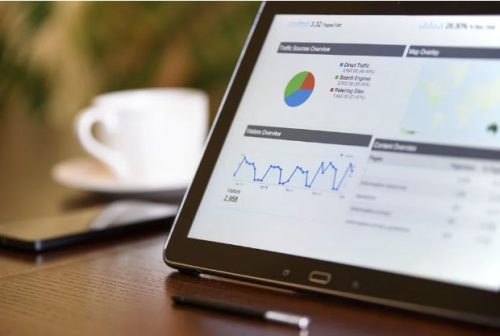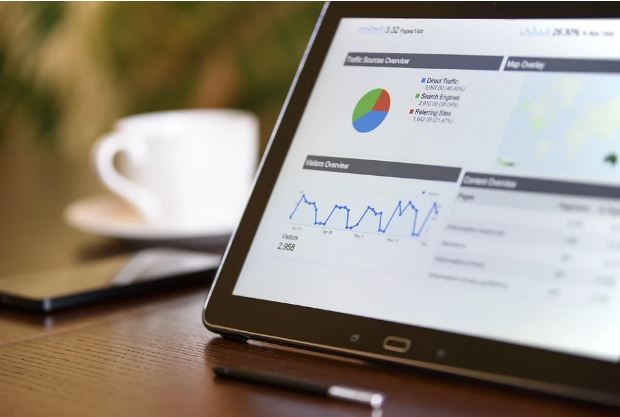 Technology plays a significant role in everyone's life, from how we socialize to how we acquire things; Especially technology in marketing is burgeoning and evolved into a digital art form. It may help you to increase the quality of your marketing output and, as a result, produce more leads, regardless of what you're selling or to whom you're selling. 
The advantage of digital marketing is the confidence to take an idea and run with it in the smallest amount of time. You may have a belief in a matter of hours, design a strategy with landing pages and test it with display advertisements or lead generation. Everything is made based on content. Building a new landing page or content page on the same theme takes no technical knowledge and is simple to do using drag and drop capabilities.
About Digital Marketing Agency
As everything is constantly tested, you don't have to be concerned about the underlying technology. With the continuous rise of the Internet, a great digital marketing strategy can help you generate more leads and conversions, which will result in increased income for your business. You can create a digital marketing plan by finding a digital marketing agency.  Marketers should roll out concepts and try them with agencies without waiting for long durations.
As a consultant, their main aim is to increase your leads and conversions, resulting in more income and growth for your company. On average, an American uses the Internet 160 times a day. A New York SEO company finds it easy to reach the target audience, and it examines a client's internet presence, including everything from their website to social media profiles. 
In some instances, businesses collaborate with the right digital marketing expert specializing in search engine optimization (SEO) to acquire the market.
We'll look at the present state of five digital marketing technologies and how you may utilize them to better your game in this post.
Social Media Marketing
Using social media, you may establish a corporate brand, communicate with current clients, and reach out to new audiences. It improves thought leadership and SEO and lets customers interact with your company directly. Despite this, most businesses devote hours to social media management without a clear understanding of maximizing their ROI.
To make social media work for you, you must first understand why you're using it. Do you want to increase the visibility of your company? Then you must direct your social media strategy around that goal: you must target your audience, provide relevant content, and build a strong brand.
The top three social messaging apps, WhatsApp, Facebook Messenger, and WeChat, have 4.5 billion users combined, more than Facebook or YouTube. Over 56 percent of global messaging app users say they've messaged firms to get more information at any stage of the buyer's journey. Social messaging apps are another example of a conversational marketing strategy. 
As it is a direct and rapid way to engage with clients, people expect businesses to have a messaging app presence. The reason behind it is to forecast communication, enable timely delivery of information, identify missing customers and provide assistance from boosting sales to getting feedback on their service.
Paid Advertisement
Paid media is a kind of external marketing in which a fee is charged for a paid placement. It includes PPC advertising, branding, and display ads. Paid media helps guarantee that your message reaches the appropriate people by selecting the ideal platform and demographic to target. However, to do so, you'll need the necessary tools to track your efforts. Some good tools may help you design a competitive strategy.
You can expand your target audience by using a third-party platform. Your ROI must be excellent, requiring extensive planning and monitoring of your long-term approach. A management platform streamlines the process, allowing you to target your audience better while lowering your overall spending. Some tools like Spyfu and Lead pages will help you conduct PPC competitor research and communicate with their target audience on social media networks. They work with Google Ads and Facebook Ads to help you gather leads efficiently and effectively.
SEO
Search engine optimization aims to remain visible on search engine results pages (SEO). As Google's algorithms are constantly changing, it might feel like an obscure science at times. Keeping up with these changes is challenging enough, but adjusting your SEO to these changes and being competitive is the real challenge.  
Some tools like Moz, Deep Crawl help SEO success.  They can track keyword rankings on desktop and mobile devices, allowing users to track any current keywords easily. Other elements such as link building and possibilities, site audits, search visibility score, and page insights complement this sophisticated keyword analysis. They are tools with capabilities like backlink tracking, device breakdowns, ad hoc keyword research, and more.
Email Marketing
Our email inboxes are flooded with messages vying for our attention. How would you know that your emails are optimized to stand out in the face of so much competition? It's not only about open rates for email marketing; it's also about click-throughs and conversions. 
It's not enough to convince them to open your emails; you also have to provide real value. Tools like MailChimp, SendinBlue, Omnisend allow automating your email marketing to focus on the strategy and ensure that your emails offer value to the target audience. 
Reporting
According to the survey, showing the ROI of marketing operations is one of the top goals for 40% of marketers. Marketers are under pressure to show that their efforts add value to the company, and marketing is a numbers game these days. 
In-depth statistics are available in most tools and platforms, ranging from social media networks like Facebook and Twitter to specific marketing solutions like Hootsuite. To help you create dynamic, interactive dashboards, Google Data Studio pulls real-time data from YouTube, Google Ads, and Google Analytics. It also works with various third-party data sources, like Twitter, MailChimp, and Salesforce. Google Data Studio assists customers in creating completely configurable, filterable, and shareable reports.
Wrapping up
A growing firm can't put most of its effort and time into marketing its product. But working with a reputable digital marketing firm may lead to a long-term business connection that empowers you and gives insight into your company's progress. 
Experts in digital marketing can help you plan, launch, and track your marketing strategy more systematically and successfully. Make sure you pick a digital marketing specialist that best fits your company's needs, is well-versed in your industry, and has a proven track record of success.
---
Interesting Related Article: "Marketing Careers and Jobs: Opportunities for Graduates"