Building eCommerce websites using development platforms is not very difficult; nevertheless, using a fraudulent eCommerce platform will almost certainly harm your ecommerce website development company. 
For your online shops and stores, you may like to provide the same engaging experience that you would provide in your physical store. You may wish to direct your prospective clients and visitors to online stores quickly and easily through Websites and to the items they are searching for without causing them any difficulties.
Because customers cannot feel or touch your things when purchasing online, your online business needs to deliver a comprehensive and engaging customer experience. Users should be enticed to click on your products and to remain on your website for a more extended period.
Those who are embarking on their first eCommerce journey, on the other hand, are unlikely to possess the necessary technical skills or to know where to begin. This is where the importance of outsourcing eCommerce support services cannot be overstated.
Selecting an eCommerce platform will allow you to create websites for eCommerce in a short period.
Wix is a drag-and-drop website builder that is very customizable. It may be customized to meet any of your website development requirements.
Wix's ease with being used as an e-commerce platform is one of its most appealing features. With Wix, you can create an e-commerce website with the same drag-and-drop functionality as a standard website. To take payments online, all you have to do is sign up for an e-commerce plan.
Managing inventory, keeping track of orders, and communicating with customers are all made simple with the Wix shop management system. When it comes to e-commerce website builders, Wix truly excels, thanks to its interfaces with accountancy software like Quickbooks.
For your convenience, Wix offers more than 500 e-commerce templates to pick from. You may personalize your shop by adding collections, galleries, similar goods, and a wishlist for customers to choose from. Wix, in contrast to other e-commerce platforms, does not charge any transaction commissions. As a result, the only fees will be charged by the payment processor.
Because Wix is a newcomer to the e-commerce market, the platform isn't without flaws. They are constantly striving to better their performance. Users now can conduct things such as target abandoned shopping carts, which was previously not an option.
Shopify is the most well-known e-commerce platform in the world, and for a good reason. Each year, they power more than one million online shopping websites in various businesses and product categories.
This is because it is both simple to use and set up while also being quite firm. It's an excellent choice for first-time users or organizations that don't have a lot of in-house technological resources.
Shopify is also quite adaptable. Neither small firms nor large-scale organizations are exempt from using it. A further distinguishing feature of Shopify is its award-winning 24/7 customer service, which you'll have access to even when you sign up for a Shopify subscription.
The Shopify drag-and-drop builder is a simple and effective method to create a new e-commerce website from the ground up. They even have a fantastic payment processor on hand. It interacts with more than 3,200 third-party applications available in the Shopify Application Store.
Magento is one of the most popular open-source e-commerce systems globally, with over a million installations. Magento was first published in 2009, and it was superseded by Magento 2.0 in 2015, which has a more stable code base and additional usability/stability enhancements.
Magento's community is a significant element of its success. It has a massive number of developers that are eager to work on your business for a charge or to answer some of your inquiries for free on a volunteer basis. 
In addition, there is a marketplace where you can purchase extensions and themes to enhance the functionality of your custom magento website development services. Magento is the most widely used free e-commerce platform, although it also offers a paid enterprise level for major e-commerce enterprises. 
It is prohibitively costly; the yearly license charge may range into tens of thousands of dollars per year. That's a lot of data, but it's stored in the cloud, making it quicker and providing extra capabilities such as automated trigger-based email campaigns and automatic cross- and upsell.
Squarespace is yet another well-known website-building platform. Squarespace has a fully integrated e-commerce platform as part of every plan, except the entry-level package.
Creating a visually appealing website is simple with Squarespace. They are contemporary in design and completely customizable. There's also the option of installing many templates on a single website and switching between them at will.
BigCommerce is a comprehensive, all-in-one e-commerce platform that includes everything you need to sell your products online, including a shopping cart. BigCommerce comes with more native functionality than Shopify, and these features are available straight out of the box.
It's easy to get overwhelmed by the number of e-commerce consulting services it offers. Still, it's comforting to know that you won't have to pay extra for any of the different functions for those who want to use these additional features.
BigCommerce makes it simple for you to handle sales across a variety of different channels, too. Selling to consumers on many sites such as Amazon, eBay, Instagram, and Facebook will be possible for you. 
BigCommerce also collaborates with payment systems like PayPal and Square to provide your consumers with even more alternatives for purchasing your store.
BigCommerce also offers specialized features for e-commerce shops operating in a variety of sectors. You should consider BigCommerce whether you're creating a brand new online shop from the ground up or expanding your existing brick-and-mortar small company into the e-commerce market.
Conclusion 
There isn't a single "best" e-commerce platform that fits all needs. Every company has a unique set of requirements, budget, and personnel that determines which online retail application is the most effective for them to use, you can also hire eCommerce developer for better services. 
Scrutinize your requirements, and don't be hesitant to try out a few different options to discover which one you want the most. Take the time to complete your research and don't take shortcuts, and you'll end up with an application that will propel your company to new heights.
Written by Ronak Meghani
---
Author Bio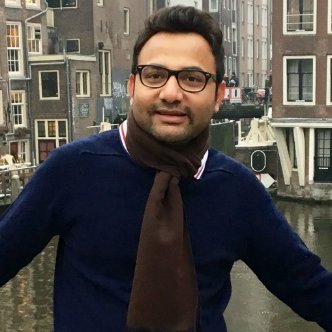 Ronak Meghani is a serial entrepreneur and who has worked with small-medium-large companies. He is a co-founder of Magneto IT Solutions and has been closely working with eCommerce ventures since 2010. He has helped 200-plus international brands for building/improving their online ventures in the area of UI/UX, development, launching, revenue enhancement, marketing strategy and much more, and 90% ventures are generating very good revenue. He's enthusiastic about start-ups, entrepreneurship, sports, and all things marketing.