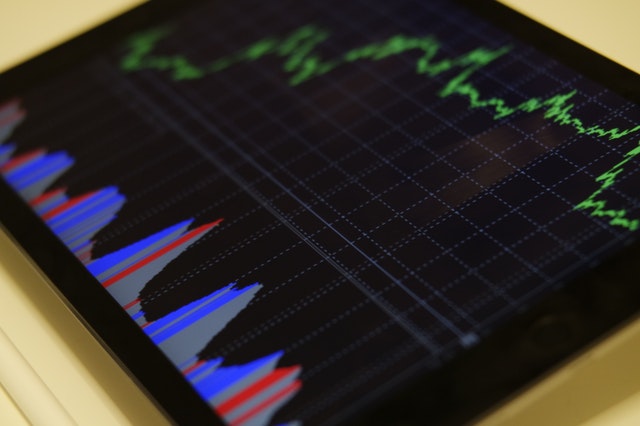 We've all seen the glamorous and luxurious Instagram posts from the top traders in the world. Lamborghinis, Rolexes and penthouse suites fill our feeds. 
And we think, "Why can't that be me?"
The popularity of trading is growing at an almost vertical trajectory–everyone wants to get in on it. But it's safe to assume that what hinders most people from taking the leap is a lack of money initially. 
Fortunately, there is a way you can break into the forex trading world without having a boatload of your own capital. These are known as funded trading accounts. 
In this article, we're going to discuss the best funded forex trading accounts that can hopefully propel you to becoming a successful trader. 
What is Forex Trading?
But first, it should be noted that forex trading accounts are different from the traditional crypto, stocks and bonds accounts. Forex is a combination of the words foreign and exchange–the process of changing one currency to another. 
It's reported that the daily global volume of forex trading reached $7.5 trillion in 2022. It's no surprise that forex markets tend to be the world's largest and most liquid asset markets. 
What is a Funded Forex Trading Account?
A funded forex trading account is an account with sufficient funds to allow you to trade currencies on the foreign exchange market. 
Forex trading involves buying and selling different currencies to profit from fluctuations in exchange rates. To participate in forex trading, traders typically need to have a funded account with a forex broker–hence why you're here. 
The amount of funds required to open a forex trading account varies depending on the broker and the type of account. 
Some brokers offer mini or micro accounts, which require smaller amounts of capital to open and trade, while others require larger amounts of capital for their standard accounts.
Once your forex trading account is funded, you can use the funds to place trades on the foreign exchange market. The goal of forex trading is to generate profits by buying currencies when they are undervalued and selling them when they appreciate. 
The risk of trading forex is that exchange rates can be volatile, and traders can lose money if they make poor trading decisions.
Features of Funded Trading Accounts
Naturally, not all funded trading accounts will be identical, however, they do usually have the same features in common. Here are a few of those traits:
Minimum deposits:

For most traders, the whole point of funded trading accounts is to have access to capital they wouldn't have otherwise. So a high minimum deposit can be disheartening. 
Educational resources:

One of the main benefits of funded trading accounts is that many of them contain educational resources that help you become a better trader. This often comes in the form of community forums, videos, webinars and chats. 
Trading capital:

The trading capital will largely depend on the platform you choose. Capital with funded forex trading accounts can range anywhere from $10,000 to $1 million.

Profit targets:

Funded trading accounts allow you to use their money to trade so you both can profit. Thus, you will be required to meet specific profit goals. 
Best Funded Forex Trading Accounts
So without further ado, here are our picks for the best funded forex trading accounts.
SurgeTrader: Best Overall
Founded in 2021, SurgeTrader has quickly become a leading prop trading firm due to its simple, straightforward rules and one-stage audition process that fast-tracks funding. 
SurgeTrader offers several advanced trading tools, such as real-time charts and customizable indicators, and offers arguably the lowest fees on the market–charging $0 per month–that put it above competitors such as 1000pip Climber System.
Traders can access up to $1 million in funds and a 90% profit payout or split. Additionally, no minimum trading days or time limits are required. 
FTMO: Best Secure Platform
FTMO was founded in 2014 and operates by a simple mantra: help traders become professional and disciplined. 
FTMO's two-step evaluation process consists of the FTMO Challenge and Verification. Should you qualify, you can earn a payout between 80%-90%. 
FTMO is best for those who wish to trade without risking their own capital. It does require talent and skill but the FTMO Challenge participation fees get refunded with the first profit split. 
OneUp Trader
Like SurgeTrader, OneUp has earned a reputation for its straightforward one-step evaluation process. Passing this evaluation gives you access to funds ranging from $25,000 to $250,000.
OneUp is yet another platform where you can profit from the market without risking your own capital. To pass the evaluation, traders must hit the profit target by following the rules and trade a minimum of 15 days. 
OneUp Trader also offers a social network where traders can share ideas, insights and advice. Additionally, it offers the Ninja Trading platform free of charge. 
Final Thoughts
Becoming a successful forex trader is what anyone not living under a rock wants these days. 
It should be noted that this is not a get-rich-quick scheme. It will require desire, dedication and discipline. 
But if those three traits are ones you possess, then the three platforms we discussed should get you started.