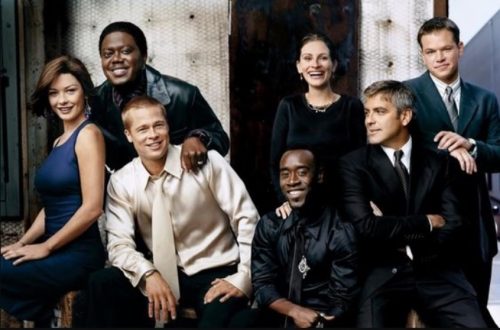 A common plotline can be seen in many of the top gambling movies. Even though they usually demonstrate a particular style on a tiny budget and aren't immediately successful, they leave an indelible impression on the minds of people who appreciate the thrill associated with taking a chance.
There have only been two Academy Award nominations for the casino films on our list. Only one has been entered into the National Film Registry — but could obscurity be the secret to a film evolving into a cult classic?
However, it is currently unknown whether or not the Library of Congress will keep any other gambling films. For the time being, before heading to rocketplay casino ca or some fun, you can add these films to a "best casino films to watch" list on services such as Netflix, YouTube, Hulu, Prime, and other video-on-demand services.
The Gambler
The Gambler is a film about a university professor (acted by a captivating James Caan) who develops an obsession with casino games. As the film progresses, Caan's character descends into a downward spiral, and his state of mind becomes increasingly hazardous.
The film develops to a sustained buildup and dazzling finale as his indebtedness worsens and his craving for excitement attempts to jeopardize his life.
This 1974 film is a classic gambling film that still serves as a clear warning against dependency – of any kind – and to bet wisely. The 2014 re-make featuring Mark Wahlberg isn't worth watching; the first is better.
Uncut Gems
Uncut is easily one of the best Netflix gambling movies. Adam Sandler provides a career-best act as Howard "Howie" Ratner, a clumsy New York City jeweler who can't seem to stay away from the highly volatile business of high-stakes sports betting.
The Uncut Gems film is not an Adam Sandler comedy, and Howie's fast descent into financial ruin and tendency for associating with unscrupulous characters makes for unpleasant viewing.
NBA betting is a prominent story component, with Kevin Garnett, a former Boston Celtics, and Brooklyn Nets center, playing a fictionalized version of himself in a supporting role.
Non-gamblers may find the intensity taxing, but those amongst us who enjoy the adrenaline of sports betting will identify with Sandler's character, regardless of how twisted a gambler he is. This film offers as another somber reminder to never take on more than you can comfortably afford to lose.
High Roller: The Stu Ungar Story
This film – dubbed 'Stuey' and 'High Roller' in various countries – was produced just some months prior to Chris Moneymaker claiming the 2003 World Series of Poker big show, and it was launched somewhat too soon to capitalize on massive the mid-2000s poker boom.
This is a fine film despite its low budget and the idea that it was written and directed by A.W. Vidmer, a newbie at the time with no past film experience. Also, it is a well-thought-out biographical film that chronicles the whole life of Stu Ungar, the one and only three-time World Series of Poker winner.
The movie is not a high-octane action, but it tells the story of a clever young man with enormous promise who becomes addicted to drugs and uses his incredible poker abilities to fund his addiction. High Roller: The Stu Ungar Story will be an undiscovered gem for many, as heartbreaking as it is entertaining.
Molly's Game
With Molly's Game, Aaron Sorkin, well known for his screenplays for A Few Good Men, The West Wing, and Moneyball, had a successful directorial debut. Based on Molly Bloom's books, this fast-paced 2017 production portrays the true story of her exclusive underground poker club for the rich and affluent high rollers.
The fact that the protagonist is a woman in the male-dominated casino gambling industry distinguishes this picture from the others on the list, but Jessica Chastain's representation of Bloom is the best there is. Idris Elba impresses in a supporting part, while appearances by Chris O'Dowd and Joe Keery (Stranger Things) contribute a welcoming air of levity.
The video will leave you wondering who celebrity poker players actually played in Bloom's late-2000s games in Los Angeles and New York, and this story from The Ringer goes a long way toward establishing who the 'Poker Princess' had in her phonebook.
Rounders (1998)
Rounders, like The Stu Ungar Story, are a few years ahead of their time. This 1998 picture, featuring a young Edward Norton and a baby-faced Matt Damon, follows the story of a law student who works two jobs and plays poker at night to finance his tuition.
The Rounders movie was filmed long before online poker became a global phenomenon; therefore the backdrop is dirty New York nightclubs with a quick stop at the Taj Mahal's card room in Atlantic City.
Despite major appearances for John Malkovich and Martin Landau, the narrative has you rooting for Damon's "good guy" persona from the start. You don't have to be a poker player to enjoy the plot, but if you are, the realism of the poker scenes will appeal to you.
The Cincinnati Kid (1965)
The Cincinnati Kid follows a tense, passionate, and dramatic marathon poker session between a promising young prospect and a cautious elderly pro. Steve McQueen portrays the calm, distant hotshot, whereas Edward G. Robinson acts Lancey Howard, a senior with steely nerves, extremely sharp instincts, and a veteran's calmness, as the two parties probe each other, seeking for vulnerable openings and any edge, however subtle.
Both acts are excellent, and a solid cast of senior actors supports them. While the female casts are almost too beautiful to believe, and the poker hands are mathematically unlikely to appear in the same match, The Cincinnati Kid's ending is unique and unpredictable, helping to cement this poker movie as an all-time masterpiece.
21st (2008)
The true story of six MIT students who were coached to become experts of card counting and then took over Las Vegas casinos for huge amounts of money is told in the film 21. It takes place in a time when shuffling machines were still a myth.
Kevin Spacey stars as math teacher Micky Rosa, who trains a swarm of young students the greatest and most successful Blackjack strategy. Adrenaline-fueled deception, betrayal, rage, and hedonism ensue, ensuring that the essential aspects of the book upon which this film is based are kept while there are enough snappy, hip, quick, fun moments to color this big-budget film.
Oh, if you're not aware of the term "winner, winner, chicken supper," prepare to hear it a lot after viewing this two-hour movie.
Rain Man (1988)
Rain Man, a road movie set in the exotic city of Las Vegas, earned four Academy Awards (including Best Director, Actor and Picture). Subsequently, it has established the gold standard for films representing people with autism. This film easily gets as spot as one of the top 5 gambling movies ever.
When it comes to the best horse racing movies ever made, Seabiscuit owes its existence to Phar Lap. Similarly, Forrest Gump will not be heard off if Rain Man had not existed. It was, without a doubt, a watershed moment in cinema history.
This Dustin Hoffman and Tom Cruis collaboration is just another illustration of how blackjack may be scammed, and it represents Las Vegas casinos' normally unfavorable stance toward card counters. All scene with casino action in this classic movie is convincing, and it's captivating to see Las Vegas and its lovely casinos from the past going back as far as three decades ago.
The Hustler (1961)
This film has been designated for preservation by the renowned National Film Registry, indicating that it is culturally, aesthetically, historically significant.
The Hustler is a classic, in any event, depicting a small-time pool hustler who moves from state to state with his friend and makes a lot of money through gambling. His disruptive attitude and loudmouth, on the other hand, prompted him to take on the veteran player' Minnesota Fats.'
This isn't a rib-tickler because it was released when the concept of gambling online has not been conceived. Instead, The Hustler is a sarcastic and cold film all through.
Despite the fact that it lacks humor, it is one of the most interesting sports betting films to ever grace the screens. However, don't expect to see a lot of pool games and fancy shots. If you've never seen this work of art before, you'll be intrigued. This movie practically launched Paul Newman's career, and it's easy to see why.
The Sting
It had been three years since the Hustler's release, and there was a craving for something just as great. The Sting, The Hustler's supposed younger brother in the niche, stars Robert Redford and Paul Newman and as two old-school con artists who team together to orchestrate the perfect ruse. It's a sequel to their previous movies, the Sundance Kid and Butch Cassidy.
The fix is in; the gambling odds are set for this film. Now the boys are fully charged to play for the big league, both on the screen and behind the camera, in this chilling, endlessly entertaining movie classic that won the award for Best Picture Oscar in 1973.
Because it is so full of surprises at every unexpected scenes, The Sting – which features loads of dubious gambling operations and exotic poker plays – never stops keeping you in its entertaining clutch. In this film, everything happens in fast flashes, and the cinematic acting have all the complexities that you'll need to keep you glued to your screens.
Casino
Joe Pesci and Robert De Niro teamed up for the fifth time in 1995 to make Casino. It had been five years since the two had taken the world by storm with the critically acclaimed mafia epic Goodfellas, directed by Martin Scorsese, who had also directed Casino.
The Casino is a lesser-known gangster epic with comparable themes, narratives, styles, and casting. Still, it is possibly the most recognized of all gambling films because it is set entirely in Las Vegas. It's not for the faint of heart, and it's downright brutal in places.
Despite the absence of stressful poker hands, pool hustling, odds-fixing, or a true love tale, it is largely regarded as one of the best Vegas films.
The movie is based on true events, including, power, greed, money, deception, and murder. But such is the action-packed picture of Vegas at the ending days of mobster dominance that it's easy to forget gambling isn't the film's theme; it's just the common denominator that binds everything together.
With our full homage to the best gambling film of all time, delve deeper into the genius of this Scorsese classic.
---
Interesting Related Article: "Influence of Technology on the Gambling Industry"