Game Boy Advance is a globally acknowledged video game console. GBA emulators are widely used to enjoy iconic GBA games on your windows PC or android cellphones. GBA emulators provided its users with a privilege of having phenomenal games that fit in their pockets and ever since their arrival in the market their success graph has been growing steadily.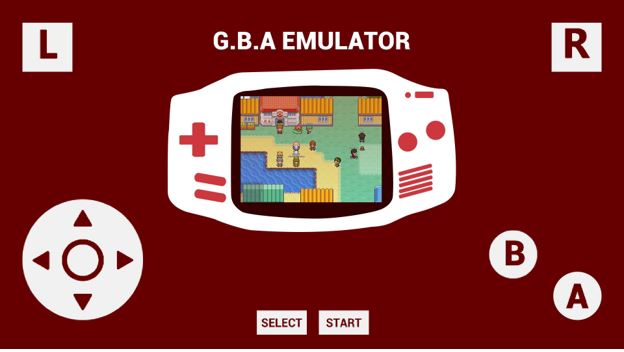 There are still a number of people who enjoy old school classic games and GBA emulators are the perfect choice for them. In this article we will be listing down the best game boy advance emulators since ages for windows and android.
GBA Emulators for Android and Windows PC
Visual boy advance
The first emulator on this list is none other than the most steady and iconic visual boy advance emulator. VBA has been in presence for more than 10 years now but has never disappointed its users in terms of emulation qualities. It is a dynamic emulator which supports all Gameboy(GB), Gameboy advance(GBA) and Gameboy color(GBC) ROMs.
It has plenty of astonishing features which make this emulator stand out of the crowd, the players can save their game progress in this emulator without any hassle and not only can they save their game advancement but can also export saved data to different emulators. Joystick support is yet another remarkable feature because it enhances the gameplay experience to a great extent.
Increasing the game speed for a fast forward experience and ability to play the game on a full screen mode are other additional details to this terrific emulator. Considering its easy-going mechanism and simple interface, it is safe to say that Visual boy advance is the best GBA emulator available.
BatGBA
The next unmatched GBA emulator on this list is one of the oldest and most compatible BatGBA. This lightweight GBA despite being one of the oldest supports almost all new age ROMs without any difficulty.
This emulator can easily be given the tag of the simplest emulator in existence today. Similar to Visual boy advance, BatGBA also supports Gameboy, Gameboy Color and Gameboy Advance ROMs hassle-free. This emulator does not require any useless installations and is extremely compatible without any hiccups. One can blind folded rely on BatGBA's performance.
Additionally, BatGBA also displays FPS during the game which is another pro in the extensive list of its pros. All in all BatGBA undeniably should be on your list of best GBA emulators.
Boycott Advance
Boycott Advance GBA emulator developed by downloadroms is a solid emulator and perhaps the most ideal choice for MacOS users as it easily supports all MacOS computers eminently. Boycott Advance has a really simple UI which is extremely to the point.
It allows USB joystick support and gamepads during the game, which is a great help for its users. It is necessary to note that Boycott Advance cannot emulate the classic gameboy.
This top-notch emulator is extremely optimized and consists of detailed video features, scaling and Boycott Advance emulator is profoundly streamlined and rotation being some of them. This matchless emulator also partially supports GBA direct sound channels. Overall this emulator may have a few disadvantages but it is still a preferred choice due to its undeniable reliability.
My Boy
My boy is hands down the most prominent android emulator, it is extremely popular in the android world as it is impossible that 90s kids wouldn't have interest in their favourite old school games and since the widespread emergence of android cell phones, android emulators have come as a blessing for gaming enthusiasts.
My Boy is basically famous for its terrific performance and over the top emulation qualities combined with its accuracy. My Boy comes with an on-screen keypad and unlike normal keypads, this keypad comes with additional shortcuts to load and save.
Appealing graphics and its support for cheat codes provides a strong competition to other android emulators in the market. Users can use external controllers in the game without any difficulty and can also edit the screen layout. Considering its splendid features, this emulator is the first choice of every android game enthusiast. It does not involve a lengthy setup as in many other android emulators such as RetroArch.
So, this was the list of top 4 Gameboy advance emulators for windows and android. All the above-mentioned emulators are top notch and have distinct qualities which make them all unique in their own style.
---
Interesting related article: "What are eSports?"