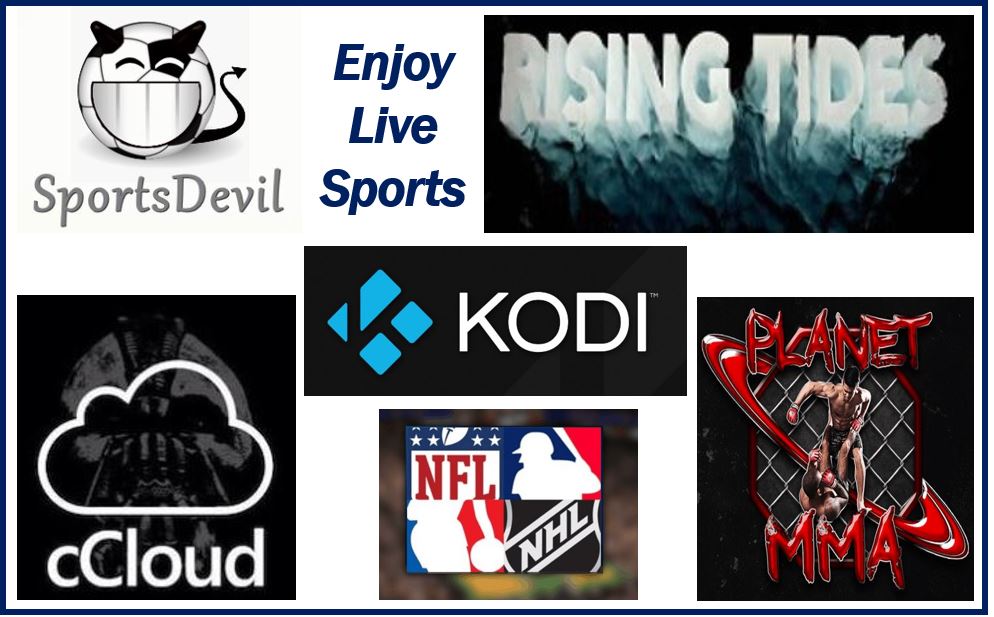 Kodi is a free online media streaming platform that is compatible with many hardware and software platforms. The main function of the Kodi platform is to fetch free online video content and stream it on your device. Just by installing some of the best Kodi Addons you can enjoy free movies and television series broadcasted on the internet.
But, Kodi media platform is not just limited to streaming free entertainment video content; it is also capable of telecasting live sports events. Several Kodi addons could be installed on the platform for broadcasting several types of live sporting events. Here are some Kodi addons that are considered as best for telecasting live sporting events.
Sports Devil
Is SportsDevil safe? This is one of the most recommended Kodi Addons for those streamers who are presently using Amazon FireStick. As it is capable of broadcasting several IPTV HD sporting streams on this platform, it could be considered as an all-in-one sporting add-on for the sports lover. This add-on is for one of the best options for enjoying the live telecast of any sporting event.
Rising Tides
If you are a big-time fan of football matches then installing Rising Tides on your Kodi platform would be the best idea. This add-on is updated daily for fixing any kind of bug that might interrupt the live streaming of the match. Other than football, Rising Tides could also broadcast other sporting events through its IPTV section. Internally this add-on includes several other sports streaming channels that would broadcast local and international sporting events.
cCloud TV
This Kodi add-on is a free open-source cloud-based media IPTV service. It is famous for online streaming of several kinds of movies and television shows, but cCloud TV has a dedicated sub-section for sports lovers. This sports section also includes several IPTV sports streaming channels such as Euro Sports, MLB Channel, Fox Sports, ESPN, and Bein Sports. This dedicated section could broadcast live steaming for several sporting events.
Planet MMA
Those who like to watch wrestling matches such as MMA or UFC, then installing Planet MMA would be your best choice. With the installation of this Kodi add-on, you would watch all kind of major fighting events. This add-on is specially designed to follow the fast-paced nature of the professional fighting match. Planet MMA is fully capable of broadcasting live telecast from fight matches such as Fight Night Live, Ultimate Fighter Series, etc.
Pro Sport
If you like to follow or watch live NHL or NFL matches, then Pro Sport would have to be the selection for Kodi add-on. This media add-on uses Reddit links for streaming live matches. The user-friendly interface makes the add-on easier for people for viewing live sporting events. Pro Sport also facilitates the service of replaying any old matches that you might have missed.
These are some best sporting add-ons that would provide you with high quality and reliable live streams. While using the Kodi platform make sure that you are using a reliable VPN for hiding your private IP address. Therefore, if you are an avid fan of sports then make sure you check out these Kodi add-ons for sports.