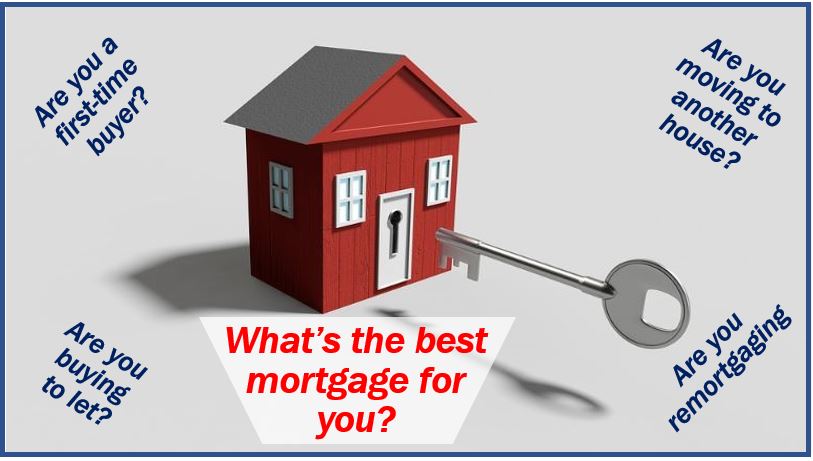 Here at marrket business news, we aim to bring you the best mortgage deals in the market place.
With a multitude of options to select from, a mortgage comparison site can be a really useful place to start
To do this, you need to be clear about the mortgage purpose and the level of risk you want to take regarding interest rate rises.
There are four main types of mortgage depending upon the borrowing need.
First time buyers- these mortgages have a lower deposit, usually around 5-10% but a higher interest rate is charged. To increase the deposit and access a wider range of mortgage products, a buyer may be eligible for a Help to Buy loan which is interest-free for five years and can be provided for up to 20% of a home's value. In theory, Help to Buy is available for anyone buying a home for less than its threshold value.
Home mover mortgage- for moving to a new home. This can be used to release cash if all your money is tied up in your home or to pay off the old mortgage with the remaining equity put against your new home.
Buy-to-let mortgages- for making a business out of property letting. A 25% deposit is required but your tenant's rent should cover the monthly payments, bills and hopefully a profit. Most buy to let mortgages are interest only so you must ensure you have enough capital to pay off the loan at the end of the mortgage term. Repayment mortgages require higher monthly payments but you do own the property at the end of the mortgage term.
Remortgaging- entails switching to a new provider or deal at the end of your mortgage deal in order to find a better interest rate. This can save thousands of pounds over the course of your mortgage.
To fix or not to fix?
Once you have established which type of mortgage you require, you need to decide upon whether or not to take a risk with the interest rate or fix it. There are three types of rates: fixed, variable and tracker.
Fixed rate – the interest rate is set for a defined period of up to 10 years. It does not change whatever happens with the standard variable rate or the Bank of England base rate. This provides peace of mind in knowing what monthly payments will be but if you fix at a high rate you could lose out financially.
Variable rate– these are usually the cheapest loans but can go up as well as down. You need to ensure that monthly payments can still be met even if the rate goes up.
Tracker mortgages- this is variable up to a defined set point for example 2% above the base rate.
Whichever product you opt for, do ensure you budget carefully to ascertain your borrowing limit before starting, weigh up your options carefully and ensure that you are fully aware of any early repayment fees.