When considering business opportunities, many people think about starting a t-shirt printing company because it looks fun and appears profitable because everyone wears t-shirts.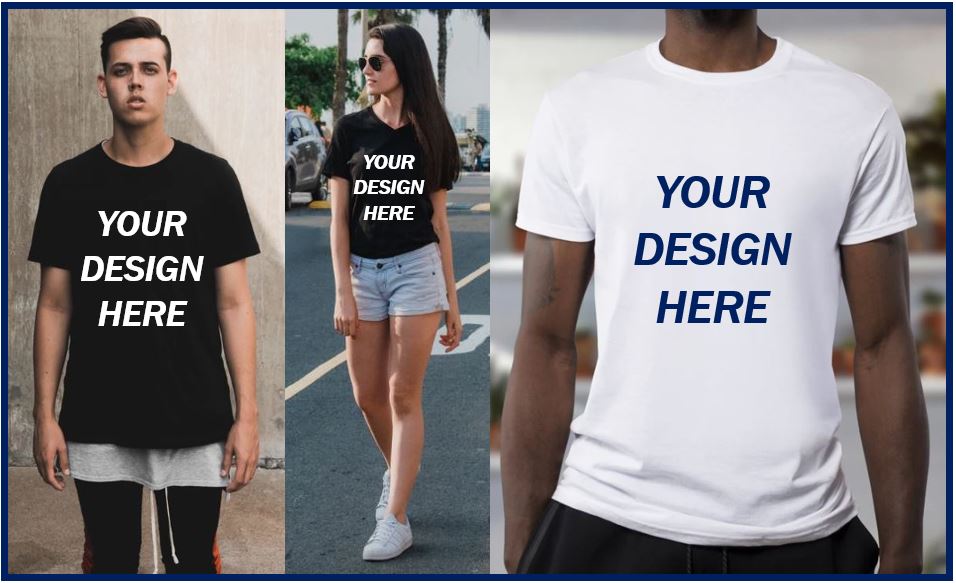 And they're right. The t-shirt printing business continues to grow, and according to designhill.com, "If you look into the latest reports, you will learn that the trend of custom t-shirt design has grown tremendously in the past few years. The global market for custom t-shirt printing industry is expected to cross 10 billion USD by 2025."
If you're one of those people contemplating a t-shirt printing business, you'll need a lot of tools to get started, but the most important one is the printer.
In this article, we look at some of the top printers to choose if you take the plunge into the world of creating custom t-shirts.
DTG Printing Versus Screen Printing
Before we delve into the best printers for your t-shirt printing business, let's look at the old standby, screen printing, and compare it to the relative newcomer to the garment printing world, the Direct to Garment (DTG) printer.
Back in the day:
The only way to get graphics onto garments was through screen printing. Screen printing involves pushing ink onto the garment through a screen stencil.
Screen printing is easy to get into but has drawbacks because a separate screen is required for each color your design uses: the more colors, the more screens, and the higher the expense.
Also, there's a lot of prep work and cleanup involved with screen printing that makes it more time consuming than other types of garment printing.
Direct to Garment Printing is the new kid on the block, and these printers work much like your inkjet printer at home by spraying ink directly onto the garment. The advantage of DTG printing is that you're not limited with color, as most DTG printers produce designs with thousands of colors.
With DTG printing, you get stunning, colorful designs, but it's better suited for small print runs or one-off designs, whereas screen printing easily scales up, and gets less expensive as the quantity goes up.
Also, unlike screen printing, there's very little prep time or clean up, so you have more time to design and print shirts, which means more potential money in your pocket.
Best Printers For T-shirts
As mentioned above, screen printing is one of the oldest and most popular methods for getting graphics onto t-shirts and other apparel. If you want to test the waters to see if garment printing is right for you, screen printing might be the best option because it's not expensive to start.
YUDU Personal Screen Printer
To get your feet wet in the screen printing industry, we recommend trying the YUDU Personal Screen Printer. This system allows you to make t-shirts, home decor, and other items.
It comes with the machine, mesh screen, emulsion, squeegee, adult size shirt platen, and an instructional DVD. This is the perfect machine to find out if screen printing is right for you, and it won't break the bank either.
VEVOR 4-Color 4 Station Screen Printing Machine
If you're serious about turning your printing hobby into a business, the VEVOR 4-Color 4 Station Screen Printing Machine is an attractive piece of equipment. This machine gives you four heads, which means you can do designs up to 4 colors.
Brass bushings allow for smooth, easy rotation of the print stations, and its design allows for tabletop use to save space.
Epson F2100 DTG Printer
For those wishing to get into the DTG printing business, you can't go wrong with the Epson F2100. Epson designed this printer for high-quality prints at quick speeds, making it ideal for the small business owner.
The F2100 uses Epson's UltraChrome DG inks, which are vibrant yet durable and stand up to repeated washings without fading. Also, these inks print on light as well as dark shirts. Click here to buy all your necessary Epson printer ink and supplies.
Other features include a quick-load platen allowing you to minimize print times. Also, if you're new to designing artwork for printing, the F2100 comes with its Epson Garment Creator Software, which runs on both macOS and Windows operating systems.
Brother GTX
The Brother GTX is another solid choice for those starting out in the garment printing industry. This machine prints up to 11×11 inch designs in as little as 1.21 seconds, and the maximum print size is 16×21.
The print resolution of 1200 x 1200 dpi ensures a crisp image with smooth color gradations. To speed up print times, the ink cures in only 35 seconds.
FreeJet 330TX Plus
This DTG printer prints full-color designs on both light and dark polyester garments, making it an ideal choice for those who need a versatile printer. It also features laser sensors to ensure the platen doesn't get too high, which reduces the chance of issues developing because of print height.
Speaking of print height, this printer allows you to set the height manually via two buttons, which saves time and will enable you to get the perfect adjustment.
 Anajet Ricoh Ri 6000
Speed is the name of the game with the Ri 6000 as it features printing full-color 12×10 graphics on light-colored shirts in under 27 seconds when operating in speed print mode, and 53 seconds in fine print mode.
For dark garments, this printer features CMYK-plus white technology, which lays down a white base under the full-color design for images that pop on dark fabrics.
How To Choose A Printer
With so many options available, it isn't very easy to choose the right printer, especially when you're looking at spending a few thousand dollars.
Price is the first thing to consider because if you're starting, you don't want to blow all of your money on a printer and have nothing left over for supplies or other items to run your business.
Also, consider the technology and which one is right for what kind of business you want. If you're going to print large quantities of shirts, screen printing may be the best choice.
However:
If you're going to create eye-popping graphics and photo-realistic prints, DTG is the way to go.
A good piece of advice is to ask around at local print shops to find out what they use and recommend. Consider too the maintenance of the machine you're buying, and the cost of ink, and whether the company offers support should you have trouble.
Printing t-shirts is a fun business that allows you to explore your creative side, and it's one that can be lucrative too.
_______________________________________________________________________
Interesting related article: "What is an Entrepreneur?"