Around 300,000 car accidents happen in Illinois state each year. If you break down this a bit, nearly 800 accidents occur every single day. Car accidents are something we do not want to get involved in. However, such things are not in our hands at times.
When you are encountered with such unfortunate events, outcomes can be nasty. Some of the possible results are car damage, personal injuries, sufferings, frustration, pain, or the worst, death. If you are a victim of someone else's mistake, then you must seek compensation for what you have lost.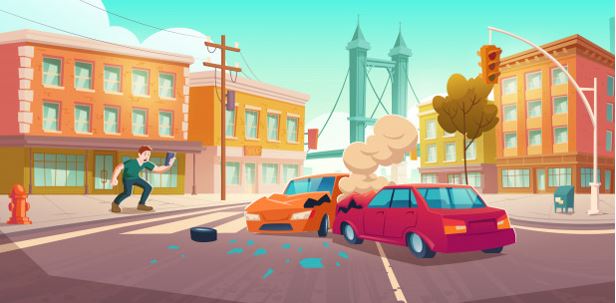 In this article, our experienced Chicago accident lawyer shares their thoughts on what the new drivers should do after a car accident.
Things You Should Keep In Your Mind When You Are A Part Of Illinois Car Accident
New drivers usually are unaware of the do's and don'ts after a car accident. Your insurance claim indeed plays a vital role to get the right compensation; However, it's also necessary to know what to say and do in such circumstances to avoid unnecessary consequences.
Seek Help
It is quite difficult to be calm and composed right after the accident, but some quick tips can definitely help you stay away from unwanted legal proceedings.
No matter if you are injured or the other person is, the very first thing you should do is call 911. This provides you with immediate medical assistance. Plus, it makes sure the crash has been reported to law enforcement.
Check For The Injuries Thoroughly
Many injuries, particularly after car crashes, are not visible in the first place. Even if it looks like you have escaped the crash with minimal injuries, it's recommended to visit the nearest hospital as soon as possible.
Car accidents give a big shock to you, and you may overlook serious injuries to the head, back, legs, chest, or neck. Explain to the medical team what exactly happened and let them scan your body. They know how to handle such situations, thus follow the exact treatment plan they give.
Document Every Bit Of Accident
After the accident, the police try to empty the incident area to regulate the traffic. Make sure you take photographs of the interior and exterior of your vehicle. Cover broken glasses, skid marks, damaged tail lights, headlights, etc.
Also, capture photos of the surrounding area, nearby traffic signals, and the lanes. Get in touch with the other driver to take his insurance and contact information. If there are any witnesses, note down their information as well. 
Be Calm In Such Situations
This can be a difficult one as car accidents are very stressful. However, if you are not calm enough, you will not be able to handle the situation in the best way. As a result, things may backfire on you. Therefore, try to remain calm. Do not accept anything unless you are confirmed. Cooperate with the police officers and medical workers and honestly explain the entire situation. 
Keep The Crash Report Copy With You
As soon as police officers arrive at the incident site, they start making a crash copy. You have to note down the badge number and the name of the police officer who is dealing with the crash. Ask him or her to give a copy of the crash report and ensure it has the report number on it. They may provide the document after a couple of days of the accident; however, you can take the report number right at the spot.
Always Go For A Written Report
If the car accident leads to death, severe personal injury, or property harm that is more than $1500, you must file a written complaint as per the Illinois law. If the vehicle is uninsured, then property damage above $500 should be reported in writing. You can file the report within a maximum of 10 days from the accident date at the Illinois Department of Transportation a.k.a. IDOT.
Contact Your Insurance Company
Lawfully, it's not mandatory to get in touch with your insurance company for an accident to report. However, your insurance policy may require this step. Therefore, make sure to let the insurers know about the car accident as soon as possible.
Be wise while your insurance company's representatives ask questions. Do not admit that it was your fault or characterize any injuries. Tell them the exact situation even if the insurers try to portray your condition as less severe than it actually is. Be firm on the facts, no matter what. 
Talk Less To The Other Driver's Insurers
There are chances of you getting contacted by the other driver's insurance company. You have to be really cautious while answering them. Do not provide any details from your side.
Instead, politely ask them to get in touch with your insurance company or attorney. Never give them any recorded statement; they can use it against you. Plus, do not sign any document and always keep your attorney in the loop while dealing with them.
Keep All The Things In Writing
Maintain a book to note down every single thing right from the beginning to the end. We tend to forget things over time; therefore, writing them down when they occur freshly in mind is the best deal.
You can also use your phone's recorder to record all the things that happened with you during or after the accident and how they impacted your day-to-day life. Make a separate file for all the medical bills, crash reports, legal documents, insurance claim reports, and so on. 
Refrain Yourself From Disclosing Anything To Strangers
Confidentiality privileges are not applicable when you are involved in conversations with friends or strangers. So, be cautious about whom to talk and what to talk about. Most of all, stay away from social media for explaining what happened to you. 
Get In Touch With A Chicago Accident Lawyer
Do not take much time to secure a reputable lawyer for a car accident because you get a limited time to file a case for wrongful death, personal injury, etc.
Many car accident lawyers in Chicago offer free, no-obligation initial consultations. It's suggested to benefit from these facilities straight away.
A reputable law firm always works in your favor to get you the desired compensation for everything that you have lost. Their lawyers investigate the case and use their skills, experience, and resources to draw the best possible outcomes.
---
Interesting Related Article: "Factors That Influence the Amount You Receive as a Car Accident Settlement"