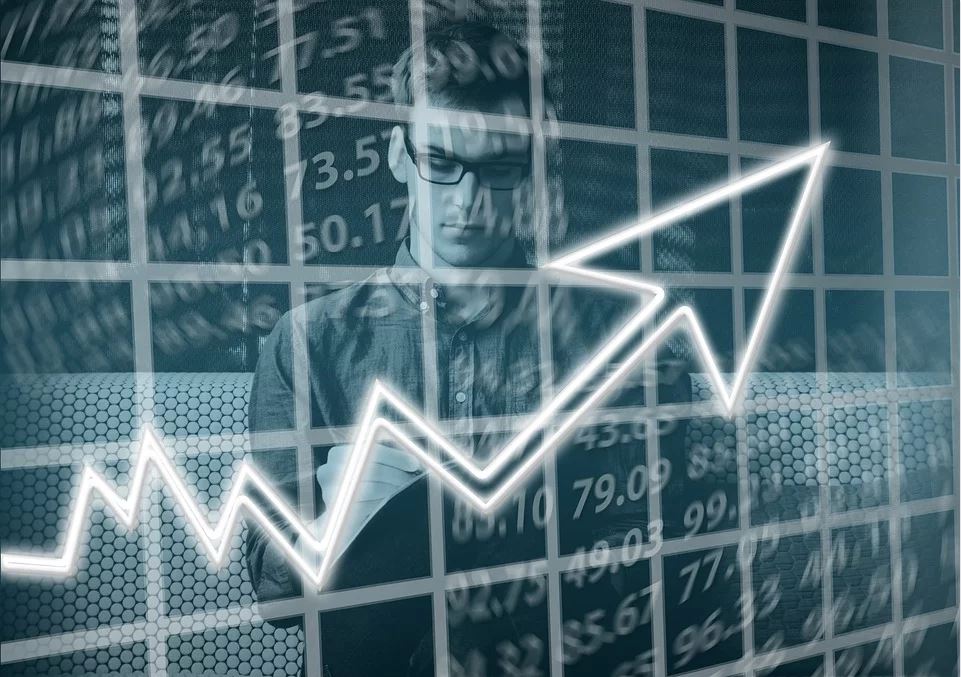 If you're interested in becoming a day trader you probably already know that the more money you have to invest the greater your potential returns are. However, unless you are fortunate enough to have a significant amount of capital at your personal disposal you won't be able to make a significant amount of money off day trading.
That's where prop trading firms come in. Instead of using your own money to trade, a prop trading firm allows you access to their capital to invest. As a result of investing their money, you'll normally have to pay a monthly fee and split the commissions of what you earn. In some cases, you may also have to pay a transaction fee per trade once they decided to fund you.
How do I get funded?
Requirements for getting funded by a prop trading firm will differ between firms and also between individuals. Usually, there is a trial period in which you have to prove how well you can trade using a dummy account that allows you to trade in parallel to the actual markets. In some situations, this requirement is ignored, if you have a history of being a successful trader but cases like that are few and far between.
You should also know that dummy accounts are often charged for and that if you're unable to become a funded trader you might end up spending thousands of dollars without making a monetary return.
That being said some prop trading firms are built for new and aspiring traders. Below are three of the best prop trading firms for aspiring traders.
TopStep Trader
TopStep Trader is one of the best prop trading firms out there, especially if you're new to day trading or a non-US citizen or resident. They have great tools for analyzing the market, including live candle sticks, bar charts, Renko, point and figure, Heike Nashi and line graphs.
If any of those sound foreign or unfamiliar, don't be discouraged as the thing that sets TopStep Trader apart from many other prop trading firms is that they have an extensive educational library and coaching available.
Their most helpful aspect being their performance coaching if you're already familiar with how to trade. Their performance coaching is fairly expensive for non-funded traders, totaling $395 per month, but it's a free feature once you become a funded trader.
The only major drawback of TopStep Trader is their price. The minimum cost to start using their platform is $165 a month until you're funded. Then that price changes to $165 per month plus 20% commission on all your trades. Although, this definitely sounds like quite a steep bill, at the monthly minimum as a funded trader you'd be given $50K to start trading with.
Having $50K worth of trading power means that if you make even 5% from your trades a month, you'd walk away with roughly $2K dollars a month with only $165 in.
There are a lot of additional features that TopStep Trader offers, which you can dive into in this TopStep Trader review or you can check out their site directly by clicking here.
FTMO
FTMO is a platform very similar to TopStep Trader in their process of becoming a trader. Their biggest differentiator involves the amount of funding FTMO is willing to give traders more capital to work with. With the maximum amount being $400K worth of capital to invest with only a 10% commission charge on your trades.
Objectively FTMO has a higher barrier of entry than TopStep Trader and isn't necessarily built for new traders, favoring aspiring traders who don't have the capital to do the deals that they can think of.
There starting price point for a monthly membership is 155 euros although it does scale up to 1080 euros per month. Additionally, they allow you to trade in a variety of assets, including commodities, forex, crypto, along with traditional stocks and bonds.
For a more in-depth review of FTMO and their features, you might want to look into a FTMO review or go directly to the FTMO website.
OneUp Trader
Both FTMO and TopStep Trader help you learn how to trade using fundamentals and test out strategies prior to becoming funded. OneUp Trader focuses on making your life simple if you're just getting into trading.
Instead of having to go through a multi-step verification and follow a large set of rules, OneUp is simple. If you can hit the set profit targets in your dummy account, then they'll find a funding partner for you. Meaning a potentially very quick time to become funded.
Their pricing ranges from $125 a month to $650 per month depending on how much capital you are funded with. For more in-depth features and a breakdown you can check out this OneUp Trader review or start your free trial today using this link.
Which platform should I go with?
As with any investment, it'll come down to your preferences. Of the three prop trading firms covered in this article, each has its own pros, cons, and who they fit best. TopStep Trader would probably be a good fit for you if you are just starting out and need to learn the mechanics of trading but want to do it full-time eventually. FTMO fits well for those who know how to trade but need the capital and want to be able to invest large sums because you're confident in your strategy. While OneUp Trader is for those that have an idea of how to trade and want to get started immediately.
Whichever one you chose, make sure to do your homework and that it won't become a financial burden instead of a way to generate income.