Starting your business career professionally after completing your education degree in organizational leadership gives you a great chance. An effective organization makes your business efficient, However, it is important to concentrate on all the standard products and services.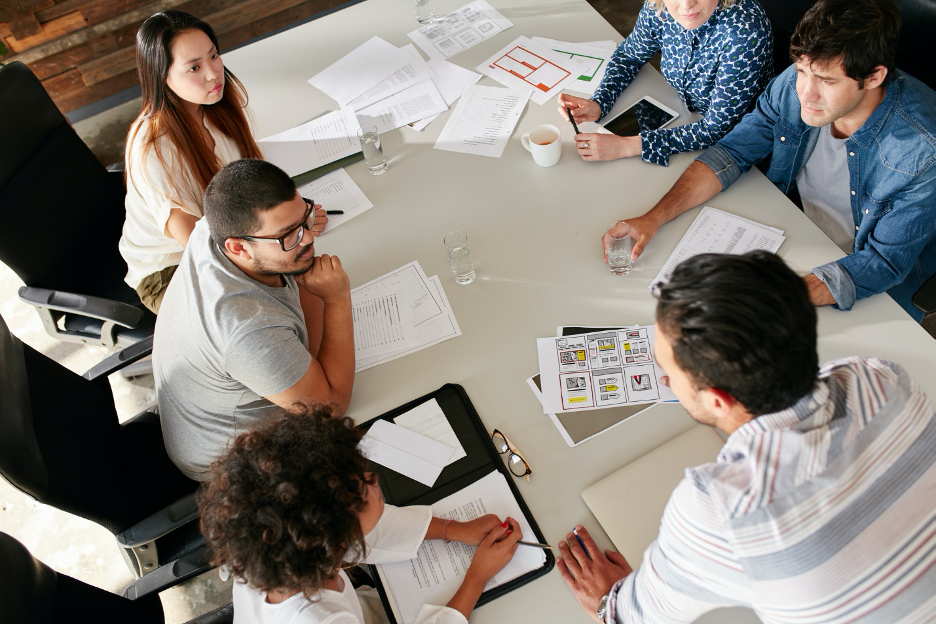 The key to organizational effectiveness is within the right tools and methods to achieve a selected goal. Organizational leadership programs like Executive leadership coaching services, increase workplace skills and career advancement.
It is difficult to find out leadership skills programs while working, which is why more employees switch to online programs. Executive leadership coaching services activate the hidden ability of leaderships and help them show their team's capability. Also, they help the leader to grow and lead his team in better ways.
Employees Empowerment
Employees who possess leadership skills are an asset to the company. Most companies have leaders with the strong operational skills needed to maintain the company's status. Every organization faces different kinds of challenges. Employees who are currently working with you, already know much about the team and company. So, it is rightful to promote them.
Best Strategies To Cultivate Leaders
Here are some of the top key tips that will help you to polish leadership skills in your team:
● Teaching Effectively
It is important to teach workers about effective work. They should know how to effectively network as soon as possible. Whenever there are a company's events encourage your leaders in training to go.
As they grow further include them in the community and industry-wide event. Eventually, send them to represent your company. Once they progress into leadership roles, they'll have valuable contacts and skills.
● Provide Expertise
As you look after the projects and tasks, give some thoughts to the individual's duties you have as a manager. These are the talents that your employees won't be familiar with but you should put them forward to work within the organization. Then, find ways for your employees to start and help them to gain experience in those areas.
● Assigning Them Their Duties
When an employee needs help with a task, they will involve you, so you'll either take over or provide the resource which will help complete the task. And in most cases, fulfilling that supervisor's duty is perfectly fine. But when you're training your employees to become leaders, push them to figure out the reason for getting what they need on their own.
Of course, this doesn't mean you can or should sit back and do nothing to assist. But little by little, let your employees handle more responsibility. Eventually, they will determine the thanks to determining what they have even done without your help.
● Counseling
As you're helping your employees in gaining leadership skills, so you will likely handle a mentor-mentee relationship with them. This opportunity could even be a very beneficial tool to continue their leadership skill to the fullest.
Even if a support group isn't your thing, start investigating opportunities to satisfy communicating about their goals, ideas they need to introduce, or any struggles they face as they fight leadership roles together with your employees one-on-one. Your counseling will help them and will encourage them.
● Creating Ownership Mentality
Creating an ownership mentality starts with trusting your employees and giving them the authority to verify decisions. This also means to listen to them about their ideas and giving them some extra time and space to complete their tasks. When you make your workers feel like they are an important part of the company, they will probably rise to that level and succeed as leaders.
Conclusion
By developing a collective culture that boosts creative thinking, you can draw upon their work environment for encouragement. This can even lead them to supply new solutions to strengthen work efficiency and earnings. The change in leadership quality is a basic skill for leaders.
You can give yourself the abilities and guidance by following the concept highlighted here to open the way for others to accept. It is necessary for the success of your company and even for its stability.
You are here introduced by some of the basic principles. Apply all of them together that will enable you to draw in, develop, and maintain the strategic leadership qualities.
---
Interesting Related Article: "Reasons Your Employee Training Program Needs Instructor Led Sessions"