Having an idea of what to post on social media is only half the fight. What are the best times to post and share your content with the world?
Almost every entrepreneur knows that the best times to post on social media are those times when customers and followers are online; however, few know that there are some specific times for niches and brands – and that each platform has a different peak time.
Do not believe? Well, the best times to post on Instagram, for example, are different from those on Facebook (just like the best Instagram hashtags are also not valid for all social networks).
That is, the two networks have a different peak time – which means that the best times to post in one do not correspond to the best times to post in the other. The whole thing gets even more complicated if we take into account the different spindles, something that is extremely relevant for stores and companies that have customers from other countries.
Before you panic, remember: you are not alone in this. Every entrepreneur who wants to make money on the Internet needs to know how and when to publish their brand content on social media.
That's why we created this post, in which we show the best times to post on social networks.
Should I take into account the time zone?
Well, the truth is that the greater the popularity and reach of your brand, the greater the number of spindles that you must take into account; some influencers and e-commerces, for example, are already used to posting similar messages at different times of the day (and even in different languages) – a basic way to ensure that followers and fans from different time zones can view it.
The ideal, however, is to measure the quality and quantity of your content – and send a maximum of four similar messages in the same day (at different times).
However, before you start sending multiple messages on the same day, make a detailed analysis of your users to discover crucial information, such as the city and country of residence of each one – you can have customers in different corners of the world, but not always they follow you on social media.
So be sure to make this analysis so that you can more assertively plan your publishing and dissemination strategies, ensuring the long-awaited extra income at the end of the month.
What are the best times to post on Instagram?
The best times to post on Instagram are during lunch (between 11am and 1pm) and at night, especially between 7pm and 9pm.
The reason is simple: most users access Instagram on their cell phones, which means they are less active on the platform during working hours.
The best days to post content on Instagram are Monday, Wednesday and Thursday – while the worst day is Sunday. However, the best time to post on Instagram can also be at 5 pm on Sunday, it is worth taking the test! Wednesdays are the busiest days on the platform.
If you know the best times to post on Instagram and use that information to distribute your brand's content, you will start gaining free Instagram followers and you will be able to reach the dreamed milestone of 10,000!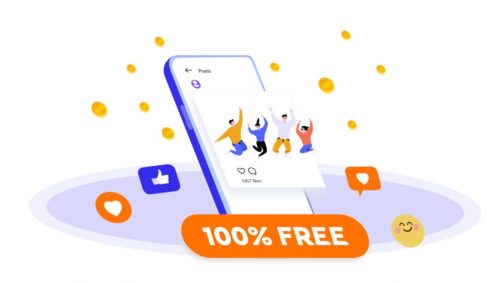 Any shortcut while posting?
For this account to work, you will need to consider the platform on which you publish your content and also the time zone of your customers.
As much as the schedules listed above are very comprehensive, the truth is that there is always the possibility that your target audience will not fit.
The best way to find the best times to post, therefore, is through trial and error: use tools like Instagram auto liker without login that help manage public profiles on social networks and schedule multiple posts over a two or three week period. The result will show you everything you need to know.
If you've never used marketing automation tools to assist you in the process of managing social media profiles, then it's time to get started.
The RD Station, the mLabs and Hootsuite can help your brand to garner more followers, standardize the messages that will be posted and even determine the best times to post to Instagram. That's the shortcut of how to get 1k followers on Instagram in 5 minutes.
Conclusion
Constant monitoring of their profiles on social networks, as well as data analysis of their users, are the best allies to discover the best time to post on Instagram and other platforms.
Important: don't be afraid to publish content on days that are considered less popular; keep testing, experimenting and discovering what works best for your brand. Even if you only get a new follower at that strange time, at least you got a new follower!
---
Interesting Related Article: "Social Media: Tools To Turbo-Charge Your Brand"