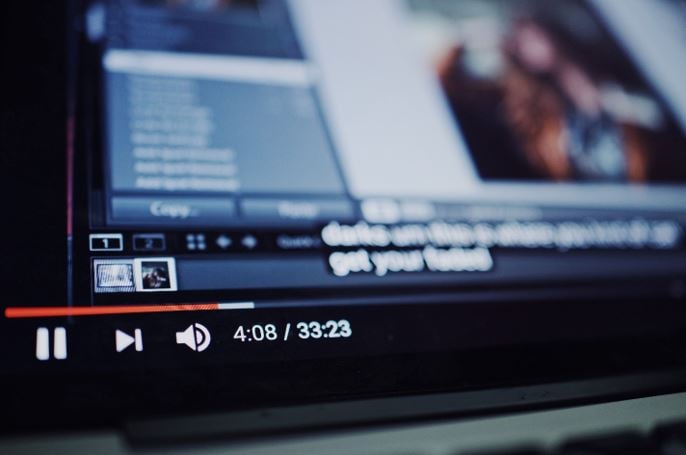 A well-designed title can help a video stand out from the crowd. It can introduce the message or provide commentary needed to capture the essence of the video.
Having the proper titles and subtitles for your videos has never been easier. While it may seem like an additional step in the video creation process, adding these features to your videos can help boost their ROI and make them more accessible to a wider audience.
The best titles are those that are fast, bold, and catchy. This tutorial will discuss the best templates to help you add captions to video titles.
What Exactly is a Title? Subtitle?
Although the terms "subtitles" and "titles" are often interchangeably used, there are some differences.
Title
A title represents the dialogue or narration that is included in a video. It can also convey other audio effects
The time and type of music playing, as well as any background noises that may be important to understand what's happening on the screen, such as dogs barking or the loud crashing of cars, are also taken into account.
To meet accessibility standards, titles should include those elements. One of the most common uses of an add captions to a youtube video is to help people with hearing problems, such as those who are deaf or hard of hearing, understand the audio portions of a video.
Subtitle
Only the narration or dialogue is shown in a video with video subtitles. They can also translate other languages' text.
4 Best Title and Subtitle Templates for Videos
One of the biggest advantages of using a template is that it eliminates the need to learn how to design and animate titles or subtitles. Instead, you can use the work of others to create them. You can open a title and add your own text or colors, and it will automatically animate onto the canvas.
1. Wondershare DemoCreator
The Wondershare DemoCreator is a robust tool that can easily add captions to videos for free. Adding interactive effects and annotations supports various formats such as MP4, GIF, and MOV. It does so much more than that, as it also allows you to add titles and subtitles in a very easy manner.
2. Youtube Automatic Caption
It is an ideal app to add captions to videos for producers who want to distribute and generate video captions for YouTube videos automatically. It does so using speech recognition technology, which can be used to generate and distribute these types of captions immediately after a new video has been uploaded. The app lets users easily edit their text, grammar, and punctuation.
3. Wondershare Filmora
Filmora is a simple tool that allows users to add video titles and subtitles. It has over 800 effects and is free for Mac and Windows users. Its various features make it incredibly easy to edit videos.
You can also explore the various advanced features of this program, such as adjusting the audio and changing the background.
4. Windows Movie Maker
This program is compatible with all your Windows OS devices, including those running Windows XP, Windows 10, and 8, and it can be used for creating videos and photos. Its simple-to-use design makes it an ideal tool for people who are new to the process of making videos.
One-touch transitions, effects, and text can be done in this app. It doesn't matter if you want to do it multiple times, as it can do it for you. Many people use this app because it lets them easily share their videos on various social media sites such as Facebook, YouTube, and Windows Live SkyDrive. Unfortunately, this app only works on devices running Windows OS.
Other Title Template For Videos
FCPX Animated Typography Titles
A simple yet effective app to add captions to videos with a personal touch to videos is by using animated typography templates. It seamlessly combines video and words to create a single fluid motion. This template can be used for any project video.
The 30 titles in this pack are fully customizable and ideal for different purposes. Whether you are making a social media video or a professional promo, these title templates will make your work look sleek.
The style of glitch adds a grunge element to your productions. This title template pack for Final Cut Pro features 15 animations that can be customized.
Final Thoughts
If you plan on using a title and subtitle software program, it depends on the kind of work that you want to accomplish. 
For instance, YouTube's automatic captioning feature and Facebook's automatic captions are only available in a limited number of countries. But other tools can help you add subtitles and subtitles and other audio features to videos.
With the best title and subtitle template, you can add interactive effects to videos.
---
You may be interested in: What Factors to Consider When Obtaining Title Loans