It's fair to say that slot machines have come a long way since their invention in the 19th century. The evolution of slots has been phenomenal; from basic, mechanical one-armed bandits to the state-of-the-art, digital video slots of today. The popularity of slot games has also seen a dramatic increase in correlation with the rise of internet-based slots. Online casinos such as Gold Rush Slots showcase a sensational range of slot games with varied themes, gameplay and features for everyone to try.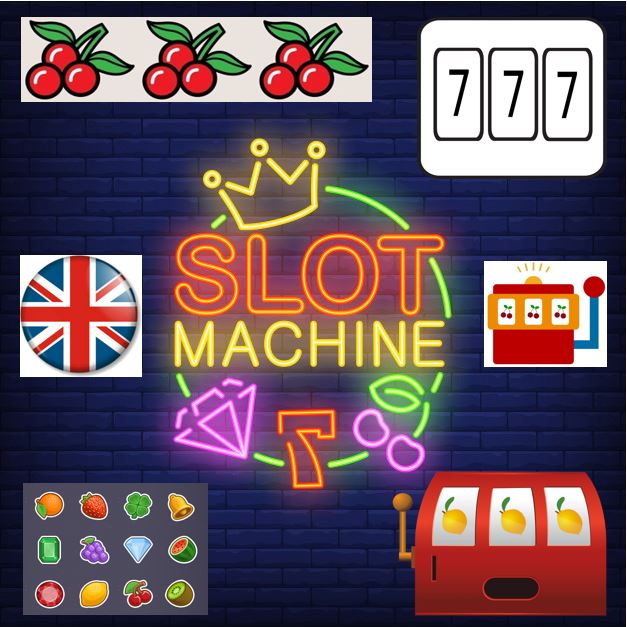 The first slot machines were a lot simpler than most of the UK slots of today. Thanks to advances in technology, slot developers now have the abilities to integrate diverse bonus features and games, special symbols such as expanding symbols and cluster symbols, and progressive jackpot games. These all add to the overall thrill of the game, of course, yet the sheer range of available slots can make it difficult for a new player to choose which one to play.
One thing's for sure; online slots certainly have a huge advantage over the fruit machines of a land-based casino. It is possible to play many online slots for free, which allows new players to practice before risking any cash. They also offer a higher Return to Player (RTP), meaning chances of winning are much better when playing online slots.
Starburst Slot Game
If there's one UK online slot game that you're going to come across time and time again, it's Starburst. Released by leading developers NetEnt, Starburst is certainly one of the most popular internet-based slot games, and is even a strong contender for the number one spot. The appealing aspects of Starburst include stunning visuals – thanks to a dazzling jewel/stars theme – as well as simplicity in gameplay. This makes it a fantastic option for players new to the online gambling scene.
There are very few symbols which means they appear more frequently; giving better odds of a win. Starburst is undoubtedly a 'must-play' slot; everyone should try it at least once to see what all the fuss is about.
Mega Moolah Slots
A second hugely popular game is Mega Moolah, and when you catch sight of its progressive jackpot, you'll know why. This super-hot, 5-reel, 25 payline game can transform your life within minutes if you land the Mega jackpot. There are 4 jackpot opportunities: Mini, Minor, Major and Mega at £10, £100, £10,000 and £1million respectively.
Fluffy Favourites Casino Slot
Third in our list is a well-loved, super-cute game. Fluffy Favourites developed by eyecon and brings those nostalgic toys from your childhood back to life, filling your screen with soft toy elephants and the like. It has an enjoyable bonus feature named Toy Box; this sees a claw grab arcade-type game attempting to pick up a toy which converts to a cash prize. There are free spins up for grabs too, and the game is not too complex.
Centurion UK Online Slots
Our last pick is a game that's a little more atmospheric; set in Ancient Rome and themed upon the mighty Gladiators. Centurion is a 5-reel and 3 row slot with an enormous jackpot of 500x your bet. It's action-packed and a little more complex with 4 different games to play through, but if you're seeking something a little more challenging then Centurion proves to be incredibly entertaining and enjoyable.
---
Interesting related articles: