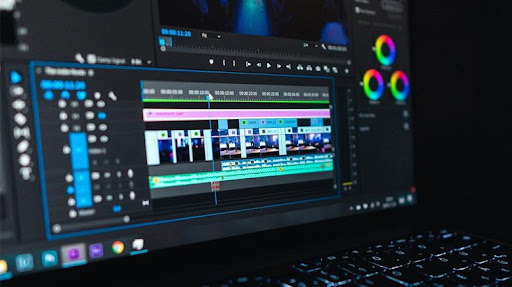 There are various advantages to outsourcing your edit to a skilled video editing agency. Most importantly, you may spare time and creative energy to use on yourself and other ventures! – all while guaranteeing you'll receive a top-notch finalized video.
But as the popularity of video content rises, helped by the creator market, a growing number of freelance video editing businesses are fighting for market share. This can cause a major hassle when you're trying to recruit an editor.
A quick Google search will return a number of options, which you can assess to find the most suitable offer for your requirements.
Hence, how would you truly select the best one for the position?
In this article, we will talk about how industry experts do the job, and that will help you make your pick.
Interaction and Innovative Thinking
It really is crucial that you and your video editor communicate well with one another, just as with everyone else you recruit. Your video editing agency needs to explain and comprehend your perspective, ideas, emotions, and goals for the project to be able to deliver the best possible results. Before you join the editing session, you must ensure that the editor and you are in close contact. The video editor ought to be enthusiastic about the task at hand and understand your perspective on it. Find out whether they have some suggestions for you. Even before they realize they get the work, are they ready to help or assist you?

Wide-ranging Expertise
Experience is crucial. Keep in mind the video editing firm you're considering must have firsthand experience performing the task you need them to perform.
Offering novices a chance can be worthwhile on occasion. But if you choose reputable experts, you'll know that you're receiving what you pay for a top-notch edit done quickly and without hassles.
Remember that not every company that edits videos edits the same kinds of content. For example, although some businesses focus primarily on talking-head videos, others specialize in youtube videos. It might be challenging to hire either of these people for a video in a different style. The speed and mood of the cuts will be more complex for them to do correctly.
So how can you know if a video editing company has the expertise you require?
Examining their prior work on the websites is a fantastic place to begin to decide if it lives up to your standards. Demo clips, portfolio items, and positive client feedback are commonly found on company websites. Checking out consumer reviews on Google, Yelp, and other websites is also a smart choice.
Tools and Software 
It is vital while employing a professional that the application they will use to edit the work is industry standard.
Despite the numerous options for editing tools, a few of the finest ones are Sony Vegas, Final Cut Pro, and Adobe Premiere Pro.
As it concerns the quality and efficiency of the edit, using a tool that is considered industry standard is crucial. Additionally, it matters in terms of how every application stores and transfers content. Industry-standard software is better because it is portable and simple to use on different computers.
Time Management Skills
It's necessary that the video editing company responds to you quickly and has an effective process.
While editing is a task that must be given time, your anticipated launch date and timeline that you set at the start of the contract shouldn't be hampered by it. A good video editing company such as Alex Drone Photography will know how to take their time with the work and still deliver before your deadline.
Honesty and Efficiency
Consider more factors than the details of their editing experience when choosing your prospects. Basically, they are a prospective business partner. Because of this, it's critical to consider how open and effective they are with you.

Are their service's complete range and constraints disclosed on their site in plain sight and not hidden away in the terms and conditions?

Do they react quickly, thoroughly, and efficiently to all your queries?

Can they clarify to you how they edit?

How would they take your suggestions for revisions into account?



Ensure you get replies to every one of these inquiries before deciding on a video editing agency or even freelance video editing.
Conclusion
Since editing improves the audiovisual quality of your content, it is crucial for video content. As handling audio, color, and image is required, it is also one of the trickiest tasks. It can be challenging to locate the right specialist to assist you, but you'll feel relaxed once you do.
It's important to carefully examine the various video editing businesses now providing their service. Don't just depend solely on reviews; examine them with your own standards.
Ensure you choose a business with significant experience in your sector, a strong selection of services with a reasonable processing time, and perform honestly and professionally.
---
You may be interested in: How AI photo editing can help improve your photos