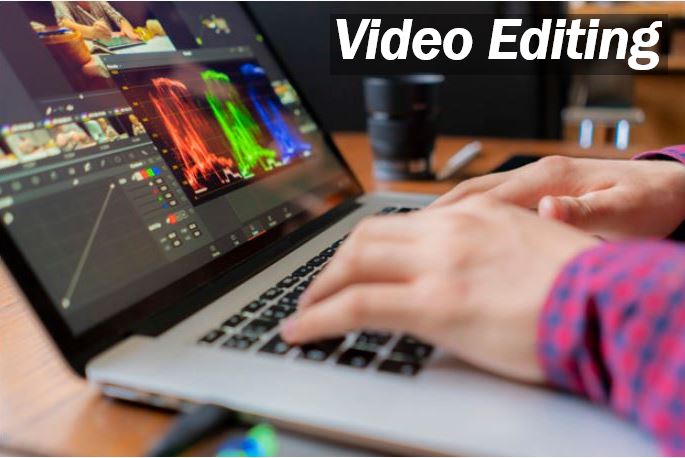 The world we live in today is changing at a rapid pace with an emphasis on making things around us digital. Undoubtedly, this trend has transformed communication too. It has led to the development of digital content. It includes various media such as videos, images, online articles, etc.
If you want to talk to the world with minimum outsourcing and maximum reach, videos and video editing tools are what you need. So, here are some of the best and easy to use video editing software and services –
The Best of Easy to Use Video Editing Programs – VideoCreek
VideoCreek is one of the most accessible video editing tools that you can use to create fantastic intro videos. It is one complete package that can help even beginners create videos like a pro.
Curious what it holds? Well, the online editing software offers more than 400 ready- to-use templates that can be used for logos, YouTube channels, blogs, websites and a lot more.
Yet, it offers more. It provides step-by-step guidance for every template that it has so you can make the best of it. It provides all of this without any charges. Plus, there is no installation of software required.
Five Best Video Editing Software And Services
Here are five of the best video editing software that are easy to use:
1. Magisto

If you do not wish to sit with a laptop to create some powerful and amazing videos, then Magisto is the perfect app for you. All you need to do is follow three simple steps to create a video that speaks for you.
First of all, choose your storytelling template or style. Then, select the photos or clips that you like. Finally, give your video a final touch with a soothing song from the music library of the app. The app makes use of AI (artificial intelligence) to curate the best possible version of your video.
Moreover, it comes for free for both iOS and Android devices as well. However, there is always an option to upgrade to the professional account at a nominal monthly fee.
2. Promo
Promo is an online video maker that gives you everything you need to make high-performing videos. We have ready to use templates and it fits all types of contents. With Promo, you can create compelling video ads, social media videos, product videos, explainer videos and more.
3. Wondershare Filmorago
Have you just been introduced to video editing and wish to learn basic and advanced techniques? Magisto might be the perfect choice for you. The mobile app, as well as the laptop tool, are equally good. This tool creates the best videos for all social media platforms like Instagram, Facebook, etc.
The tool is equipped with an 'Easy Mode' that lets beginners simplify the complexity of editing. It helps the editor to create a simple selection of clips with music in the background.
There are many in-built features of this app. One is a dedicated effects store that is home to themes, transitions and many templates.
4. Splice
Splice is another masterpiece that can help you get a word of appreciation. The best feature of this video editing app is that you bring together more than one clip from a device. Yes, that is correct. As the name suggests, you now have the option to splice more than one video and bring them together to create a moving collage just like no other.
You can also choose a piece of suitable background music, giving your video a much smoother transition as it jumps from one video piece to another. It is free to use but works only on iOS platforms.
5. InShot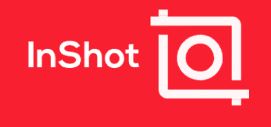 If you already have a clip that you know is perfect for your campaign and promote your channel on several platforms, then InShot is the ideal online video editor for you.
When all you want to do is add some final touches to your video clip, this app will prove to be handy. With this, you can make the transitions smooth or change the background.
But that's not all. The video editor app also allows you to trim a shot, speed up the frames and add filters to the video.
Feel free to make use of the easy-to-use software that can also add music and generate an enhanced video without any charges.
6.. Adobe Premiere Clip

Now, that's a name everyone in the video editing industry knows. This well-known video editor offers its services for free. It helps you deliver the best right from the mobile app.
The services offered allow you to not only choose a suitable soundtrack but also make edits after the first audio sync draft is done. Another amazing feature of this video editor is that you not only get to mix several clips to create a video but also add images in the same one.
Also, you can also trim the video clips and images. Even the selection process is simple. All you need to do is drag and drop the chosen ones from the gallery and put them in order as per your choice. You even have the option to adjust the lighting, change the speed, and share it with the world as soon as it is done.
Conclusion
There are no better means of communication than a video that speaks on your behalf and conveys exactly what you have in mind. Videos are the future of digital marketing. Thus, you should consider using video in your marketing strategies.
Video editing has become easy with video editing software like InVideo and the above. All of these video editing software are evolving to make user experience. There are many algorithms implemented that enables them to create precisely what you like and get content ready in minutes. Go ahead and start editing!
---
Interesting related article: "Video marketing – why you need to use it."