You may establish a protected Internet link to another network via a VPN or Virtual Private Network. VPNs are ideal for accessing national websites, sheltering your browsing activity from prying eyes on public Wi-Fi and more.
VPNs are very common nowadays, but not for the reasons they were produced originally. Initially, they were simply a way to securely connect business networks over the Internet or allow you to connect to a business network from home.
VPNs directly forward all the network traffic to the network, where the benefits are–like remotely accessing local network services and preventing Internet censorship. Most OSs have VPN support included.
How Do You Choose A VPN Service Provider?
Many VPN providers are out in the market, but you want to make sure that you pick what best suits your needs.
Identify what you need
If you want a VPN that allows multiple simultaneous connections to your whole household, you need a router-based VPN. You need a high-speed VPN, a secure link, and limitless bandwidth if you want to stream movies online.
In the meantime, frequent travelers, who depend heavily on public Wi-Fi networks, need a VPN with excellent security and a worldwide server location. When you know what you are doing with a VPN, write down a list of features you want and you need.
It'll be much easier to decide what VPN to use after this process is completed. You have very little use for a VPN service with the bulk of its nodes in Africa and Asia if you are trying to access US media sources such as Netflix and YouTube without any geospace blockage.
Only accept a distributed database stable in several countries. Considering how powerful and commonly used VPN services have become, hundreds, if not thousands, of servers all over the world are not irrational.
It is also useful to check where the company is based and if this location suits your needs. In addition to checking how many servers you have and where the servers are located.
Make sure your main places are secured
Specific VPNs may depend on the number of servers and locations. You will need a VPN with servers in or in the vicinity of this place if you live in a less populated, less developed country, or plan to travel or stay in one for some time.
China is notorious for its limited internet access, and if you want to live or work there, it is essential to have a VPN that can deal with censorship and restrictions effectively.
Decide your preferred payment plan
When looking for a VPN, payment is always essential to consider. Prices vary according to the capacity of a VPN and the length of service. How you pay is critical.
Many VPNs include anonymous payment mechanisms, such as BitCoin, while others allow gift cards to be purchased to avoid using personal data.
You will also pay for it in another way, irrespective of if you pay for it with notifications, inadequate coverage or poor quality streaming. If the cost is a concern, consider using a discount and coupon.
Bandwidth/Limit Networks/Throttle Connections
The ISP throttling is one of the reasons why many people first shift to VPNs, so it's a lousy proposal to make extra payments for a VPN service over and above the Broadband bill. Many VPNs aren't entirely transparent, so it helps to dig into Google.
The limitations of bandwidth in the pre-streaming period may not have been perfect, but since everybody is downloading videos, music and more, the bandwidth is burning quickly. Stay away from VPNs that limit bandwidth unless very high bandwidth constraints are imposed and are designed to allow police to misuse the service.
In this way, a paid VPN service that limits you to GBs is unfair if you only use it occasionally for simple navigation. It is appropriate, but an exceptional print service is likely provided, which limits you to X numbers of TBs of data.
Eventually, read the fine print to decide whether any protocol or system limits the programs you want to use. Read the fine print to make sure your file shared service is not blocked if you're going to use the service for file sharing.
Again, it is more common today to find VPNs that have any kind of policy while the VPN providers were typically restricting services back in their day.
What Are The Benefits of Choosing The Best VPN Server?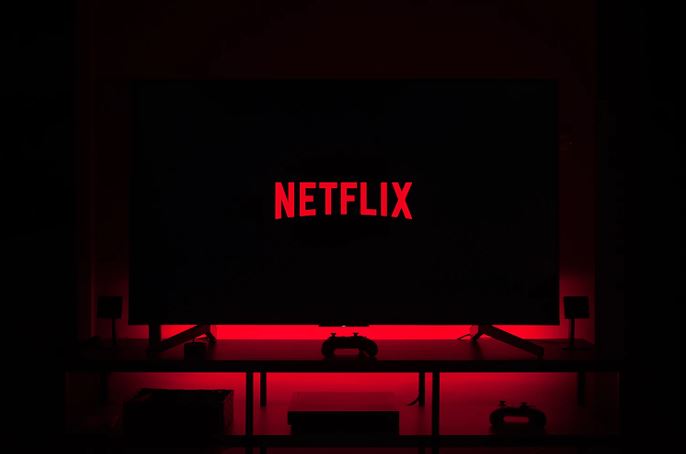 Better Security
The best VPN servers provide many advantages to improve the security and privacy of online surfers through DNS leakage, not only from hackers, the government, and telephone operators. But we can always do without a VPN if you surf the web from anywhere.
Yet connecting to a public wireless internet network will be more accessible via a virtual private network. When your actual location is masked, your real IP address is secure, and your data are encrypted against possible intruders.
The ISP is used by the user, including email, password and personal information, to access all data stocks online. Yet ISPs are unable to obtain a log of the user when a VPN is in operation. They instead see encrypted VPN database information.
Exclusive Access
The use of a VPN indicates that, if there are limitations on the website, you can remotely access your data from anywhere that permits you to access your content. The best VPN servers will improve the productivity of the business because the workers won't have to be in a specific place to be successful.
Restriction of Anonymity and Bypass
One of the benefits of using great VSP encryption is to allow you to access any website and web applications anonymously, compared with other technologies, without being tracked throughout the Internet.
For example, only streams from particular locations are permitted by NetFlix. However, it will show on NetFlix that your IP address is from a place you allow when you connect to such services via the Virtual Private Network. It helps the VPN service to bypass all regional limitations to provide maximum coverage over the Internet.
Takeaway
VPN and proven internet filters are used in accessing blocked websites. For this reason, in a country where Internet filtering is used, there are a more significant number of VPN services available.
______________________________________________________
Interesting related article: "How to Check VPN Data Leakage."