Are you searching for the best equipment for your industrial business? The good news is that your search ends right here. When you are looking for equipment to transport pallets, then there are plenty of options available.
You can go for a Walkie Stacker. It is a walk behind pallet truck which is used for lifting pallets. Now, if you are confused about finding the best option, then try searching Walkie Stackers at Adaptalift Group.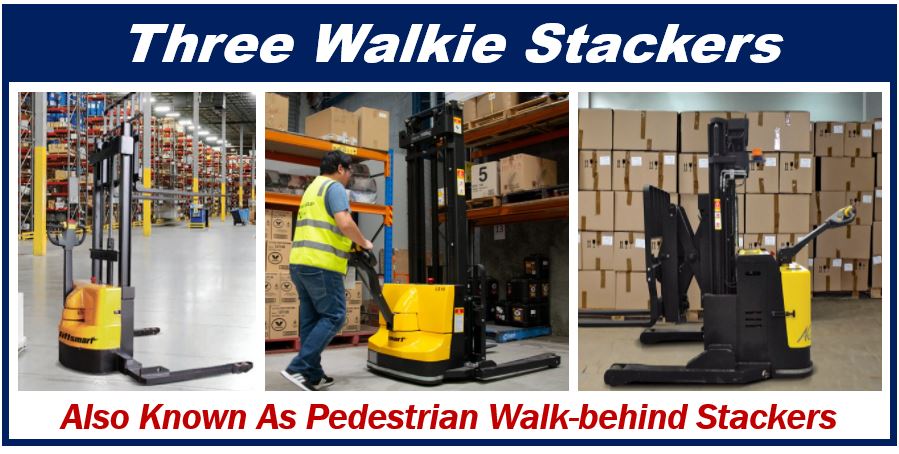 We will give you insight into how you can choose the best Walkie Stacker.
Comparing a traditional forklift and Walkie Stacker
Well, Walkie Stacker works well in store rooms or small warehouses. A Walkie Stacker can get termed as a walk behind pallet truck which is used for indoor activities. The Walkie Stacker has small wheels so it is not suitable to use it on a rough terrain.
On the contrary, a forklift can be used both indoors and outdoors for lifting heavy load.
If you want to go for a Walkie Stacker, then you need to know that there are different types available in the market.
Types of Walkie Stacker available
1. Walkie Straddle Stacker
You can go for Walkie Straddle Stacker. It has straddle legs so that weight gets distributed evenly. The legs tend to straddle the pallet. The legs ensure that straddle can move close to a pallet in a tight space.
2. Counter Balance Walkie Stacker
You can also go for counter balance Walkie Stacker. The Stacker has counter balance weight for distributing load. It also works well in narrow spaces.
3. Opting for Walkie Reach Stacker
Another option available is Walkie Reach Stacker. What makes this Stacker stand out is that it has pantographic scissors. As a result, it becomes easy for the operator to move the load forward. Well, this particular Stacker gets used for loading trails.
4. Ride-on Walkie Stacker
The good news is Ride-on Walkie Stacker is also available for use. An operator can ride the Ride-on Walkie Stacker without a problem. The Stacker has controls that allow the operator to lift the weight with ease.
When you are going for a Walkie Stacker for your business, then it has loads of benefits. You do not require a license to use a Walkie Stacker. You will notice the fact that it is easy to move a Walkie Stacker in tight spaces.
When you plan to opt for a Walkie Stacker, then the first thing you need to do is analyze your requirements. Talk out with multiple vendors. The discussion will help you assess your requirements. Compare all the Walkie Stackers available in the market that you can choose with ease.
Make sure that you buy the Walkie Stacker from a reputable vendor so that you do not have any regrets at the end of the day. Make your pick now and get hold of the best Walkie Stacker. A wise choice will be a smart strategy on your part.
---
Interesting related article: "What is a Warehouse?"