The year 2020 is about to end, and we are in the midst of a pandemic. Many countries in the world were in lockdown earlier in the year and some of them still remain in lockdown. People were not able to go to their regular jobs or attend businesses during the days of strict lockdown. Some cities are still coping with the issues this brings. One positive from all the negatives is that the work from home concept has become popular worldwide. So, for some of you who are still wanting to start fresh,  and do something different from the regular job opportunities, this article is here to discuss some side business ideas you can follow in 2021.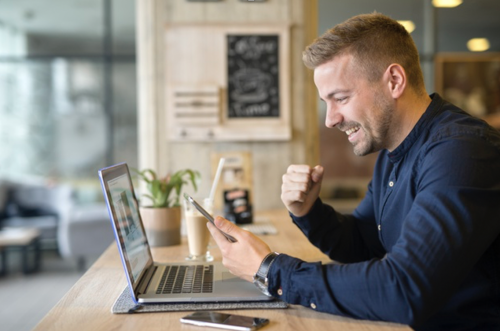 1. Graphic Design
Graphic design is one of the best options available for creative people. It is not that important to have a formal background in graphic design. You can easily learn the foundation of graphic design all by yourself. All you need is a bit of initiative to learn, two opposable thumbs, a bit of interest in graphic designing, a bit of creativity, and a lot of hard work. There are many popular tools for graphic designing, and for beginners, they are easy-to-use. Initially, these tools are going to work for you just fine. Later, when you have acquired enough knowledge and find solid ground in this sector, you can invest your interest and money into tools for experts. DO not worry about being just a beginner as you will find several digital platforms to sell your designs even as a beginner. Just continue searching for the correct clients. Moreover, you can also do projects for a local startup or small business owner.
2. Web Development
The second pick on my list is web development. Unlike graphic design, web design requires both skill and practice. As a web developer, you will get less opportunity to show your creativity. Most of the time, you have to follow the client's requirements. You cannot just thrive in this business if you are not familiar with HTML, Python, JavaScript, Ruby, and so forth. Apart from a side business, this can be your full-time job if you wish. But what you can do is set a budget and take it as a business. Make a team with people who have proper knowledge in web development. There might be a bunch of entry-level developers who are desperately searching for a platform to work for and lack opportunities. But none is ready to give them work and opportunities just because they are new and have no experience. Give them that platform, take the risk, and have the faith. You will need a decent budget to do it as it could be a risk. If you have the budget and are ready to take the risk, you and your team will thrive in the year 2021.
3. Retail Business Online
E-commerce was already famous, and it reached its peak due to the outbreak of Covid-19. People are preferring staying at home even if they are not on a lockdown. And if they are, that's their only criteria to buy essential stuff. So, those who never shopped online are now also shopping online. That is why we saw a massive hike in e-commerce this year. If you can manage a few manufacturers and work to sell their products online, this business idea is a perfect match. You will develop the whole thing online and just instruct the manufacturers and delivery team to deliver the ordered products. A bit of management skill and a budget is all you need.
4. Reselling Pet Food
Anyone can sell goods online if they have items to sell. The idea is to buy goods from local manufacturers during the sale and resell them at a bit higher price. During the lockdown period, people are not buying even the most basic stuff in the middle of this pandemic if they have to go outdoors. But then one cannot skip the basic food, neither their own nor their pets' food. Top pet food online shops are still continuing to manufacture foods and delivering them to your doorstep even in this pandemic. And some have taken advantage of the situation and started selling harmful contaminated food. The issue is not new; pet food from brands such as Wildology has been recalled. But now, the problem has aggravated due to the pandemic. So, you can take advantage of the situation for good and make things easy for pet lovers. Get in contact with the pet food manufacturers, the best ones in your locality, and start your own reselling pet food business. This is a lucrative business, and you have nothing to lose here. All you need is to write a headline that will attract readers to your blog posts. Thus, you will be on the way to monetizing a readership by selling them the items they need.
5. Affiliate Marketing
Affiliate marketing is another popular form of business. Most people mix affiliate marketing with reselling. However, these are two different things. In affiliate marketing, you do not buy or sell anything. You just generate sales for your vendor. In this case, you need a website or a Youtube Channel with your videos that are popular and high in traffic. You know every visitor is a potential customer, and you have to divert them wisely. If you can redirect them according to their demand and generate a sale, it's your gain. The customer will pay exactly the same price for that product, and the vendor will give you a commission. This is a good business if you are good at convincing. Try to add as much info about the products, their upsides, and downsides so that things are clear to the readers and they know you are reliable.
6. Social Media Manager
You cannot just ignore the importance of a social media manager. Nowadays, social media are playing a vital role in every business. Every second person is a social media start and needs better management when it comes to their social media accounts. It takes a lot of time to build and uphold brand value online, but it takes a second to lose it. If a brand does not care about its target audience online, it may lose them. Hiring a social media manager is necessary when the owner cannot manage its social media accounts alone. Big brands or popular celebrities will not need you. So, try to find the ones who are doing good, but you can play your part in increasing their worth. Contact them, do not hesitate if a few outright refuse your ideas. You can share your idea and show them your ability to boost their social media craze by handling their accounts or providing them with unique ideas that suit their personality or brand the best.
7. Content Writer
Last but not least, you can be a content writer. From newspapers, affiliate marketing to blog posts, content writers are important in every digital platform. You can earn by writing essays for school and college students. Similarly, you can be a proofreader for Ph.D. students. Use your Facebook to let people know you are up for content writing. Have some samples of your writing ready. The work will eventually come.
Just a few months back, we were forced to stay at home, spend our savings during the lockdown period. None can survive without earning money on a regular basis. Surviving on savings and loans is not a secure idea at all. If you are still sitting idle at home and do not know what to do, start trying. Try any of the above ideas, the one you are comfortable doing, and see the scope to shine. If not within a month, it will click within a few months if you work hard and do it the right way.
---
Interesting Related Article: "Best way to earn money online from the comfort of your home"