Do you always struggle with waking up to go to work? You are not alone, as research shows that most people go to work simply because they have bills to pay. Thus, some people have to bear with toxic workplaces as they don't have many options left.
Starting your own business can give you the freedom you have always dreamed of. However, determining the right type of business to start is not always easy. Fear of failure could also be holding you and barring you from making the next move and getting into the business world. 2023 is almost here with us, and you may not yet have decided on what type of business to start. The following are some tested business ideas that you can implement. 
There are people who are making a lot of money through vlogging. A vlog is simply a video production where you tackle various societal issues. The first step towards creating a successful vlog is deciding on the nature of the content that you will be sharing. 
For instance, if you are into tech, you can then decide to cover various things in tech and create a loyal following. You can create review videos, unboxing, and how-to videos and share them with your followers. You can also ensure that you are among the first people to create content on new technologies being introduced. Lifestyle vlogging is also a good niche if you don't mind taking people into your personal life. 
YouTube is one of the best platforms as it is easy to monetize your content. You need at least 1000 subscribers and 4000 watch hours to apply for YouTube ads. You are also likely to attract sponsors you can feature on your channel. Ensure you cross-share your content on various platforms such as Facebook, TikTok, and Instagram to increase your reach. 
However, you must always ensure that you follow the community guidelines of the platform you decide to vlog on. 
Society has evolved a lot, and gamers are no longer viewed as lazy people in society. We can now see professional gamers who various eSports companies are even signing. Esports betting has also become a thing as punters bet on their favorite online video gamers. 
If you are looking for games that need you don't need to master various skills, slots are a good choice, as their outcomes are based on luck. Luckily, sometimes you don't even have to use  a lot of money as you can start with free spins bonuses that you will find on the Casinority UK, and build your bankroll.
Online betting can be addictive, so you should approach it with moderation. Don't focus so much on the money side but also balance it with the fun part. Set aside a budget for gambling, and you can even get started on casinos with 10 pounds deposits as a beginner. 
Some business owners and executives have a lot on their hands and thus need assistants to handle duties such as answering calls, replying to emails, and scheduling meetings. You can land a virtual assistant role and do such tasks without visiting an office. 
The nature of the tasks that you will handle will vary from client to client. If you intend to become a virtual assistant in the hospitality industry, ensure that you understand the ins and outs of the sector. 
An ideal virtual assistant should be a good communicator and always ready to learn. You can use job boards and various freelancing sites to look for companies hiring virtual assistants.
Create digital products or courses
You can make a lot of money in the online space if you are skilled in a certain area. For instance, if you are good at programming, you can create a course and help people learn such skills. There exist platforms such as udemy where you can sign up as an instructor and make some money. You can also write a book or even create an audiobook and sell it to people. 
The online world has opened up hundreds of money-making channels, such as fans-only subscriptions and tipping buttons. YouTube is one of the platforms that allow you to create a subscription-based package where your loyal followers will pay to keep updated. The choice of distribution channel is crucial if you want to make good money. You must be ready to market your products or outsource the function to experts.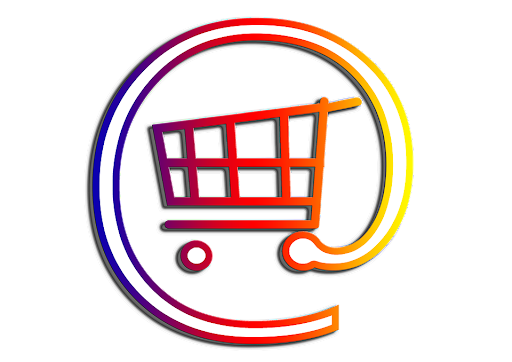 If you have ever wanted to own a shop, then dropshipping is a good option. Many people are scared of dealing with stock and the like. However, dropshipping allows you to own a shop without ever having to deal with stock.
How is that even possible? As a dropshipper, you open a shop but the suppliers and manufacturers do the fulfillment. After opening a shop, you approach different suppliers and strike a deal on various products. 
For instance, if you are in the cosmetics industry, you can look for suppliers in that niche. If the supplier sells the product at $100, you can add a margin of $20 and post the item on your site. A customer will then order through your shop, and you as will place an order from the supplier's site. 
The supplier will ship the products directly to your customer, which means you never handle the products physically. There are various dropshipping sites like Shopify that you can use to set up your first shop. Alibaba, a Chinese eCommerce giant, is a good start to looking for cheap products you can sell at a margin. However, you must do basic research to understand the niche you want to venture into as there can be issues when doing business with China. 
You can pick one of the highlighted business opportunities based on your likes and preferences. You may not need a lot of money to implement some of these ideas. However, you must put in the hard work if you want your business to prosper. Be ready to work long hours and ensure you have the right structures in place.
---
Interesting Related Article: "8 Services You Need When Starting a Business"