We live in a society today where everybody needs to be connected to the Internet, either for personal or work purposes. Living offline all the time is not something most of us would tolerate. So, what do we do when we are traveling?
People need to check their mail, Google map, find hotels, and, most importantly, stay connected with social media while sharing their pictures, vidoes, and experiences. A travel router is all you need. According to Surfshark, which has published a list of the top 10 VPN routers for 2020, this wireless internet hotspot helps you remain relevant in most parts of the world. 
People often get frustrated with the poor Wi-Fi connections of their hotel or being restricted from using public hotspots. Today, there are some super compact routers that can be easily carried with you in your travels. Though different devices come with various features and their range can be increased or decreased accordingly, all you need to do is login and connect. Gone are the days of traveling abroad and having to endure the frustration of not being able to download a file or send those vital messages. 
In this post, we will talk about the top 6 best travel router options available so that you can choose the best one for yourself.
If you want the most compact sized travel router to carry around with you, then nothing can be better than this one. It weighs just 2.1oz and also supports USB 802.11ac standard to provide a 433Mbps speed, which is sufficient for traveling purposes. It can be used as a hotspot, router, or Wi-Fi range extender.
You can easily enjoy your live streaming videos from across the world. It's even faster than home routers and comes with internal 128 MB of RAM. It has been specially designed for getting connected with the latest 3G and 4G devices. The features don't stop here, and it also operates with a battery for emergency charges.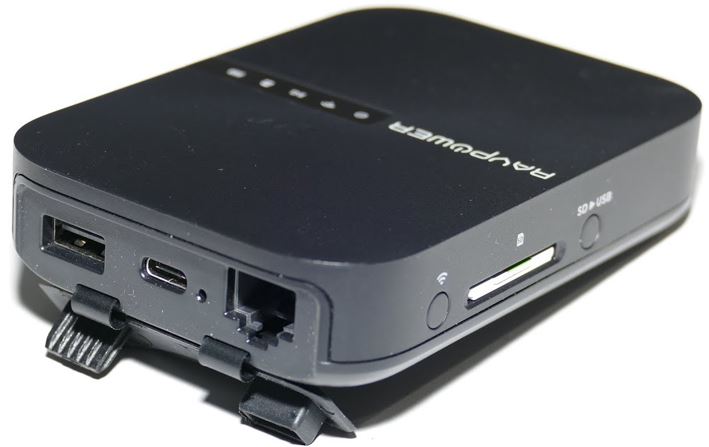 If you are looking for some extra features with your router, the RAVPower File hub AC750 could be an excellent choice. It offers a fast 433Mbps network which supports both 2.4GHz and 5GHz systems.
It features a 6700mah battery for charging your devices along with an SD card reader and a USB port, which helps in transferring your files from memory cards in laptops or computers. It also comes with DLNA compatible media serving capabilities through which you can easily plug your hard drives with a TV or laptop to watch your favorite movies or shows. This router provides excellent facilities at what most people would consider a reasonable price. 
GL.iNet GL AR300M Mini Travel Router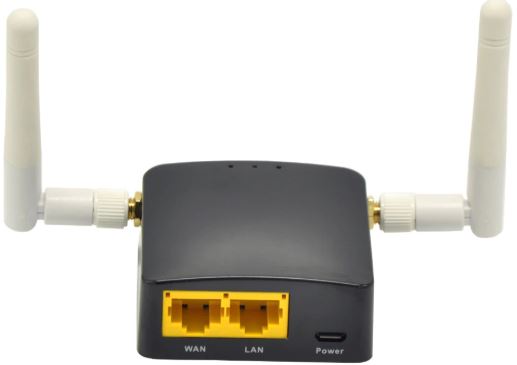 This router is amongst the few that support VPN credentials, i.e., it provides the user with secure browsing. The letters VPN stand for Virtual Private Network.
Customers have appreciated this router with positive reviews and it comes at affordable prices. This device supports 300Mbps and weighs under 2oz, which makes it a great option while traveling. You can now play your favorite online games, download files and photos, or watch educational videos to complete your homework during vacations.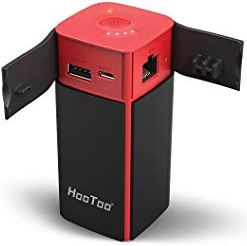 This router supports a network speed of 300Mbps on the 2.4 GHz band and comes with a USB port for connecting with streaming media. It helps strengthen the signal in any of your indoor or outdoor locations.
You can connect your laptop, tablet, or mobile phone while enjoying the secured firewall connections which protect you from any threats. For people who are on business trips and store confidential files, cybersecurity is a must.
You can also plug it into Ethernet cables to create a wireless connection by enabling the WIFI.
Skyroam comes with the fastest connectivity, which provides a 4gLTE hotspot to get you connected wherever you want. Its service is available in more than 130 countries including the most popular destinations such as Europe, The Americas, Asia, Africa, & Australia. It is also laced with vSIM technology, which can easily connect to many different cellular networks. This eliminates the need to purchase local sims at each new destination.
If you travel abroad for business purposes continually, this would be the most suitable hotspot for you. The device is also manufactured by Ucloudlink with the name of Glocalme, however, due to some patent issues, the company has filed a suit. So, try not to get the two names mixed up.
This router provides both mobile hotspot and router facilities, as well as access to ethernet or 4G LTE SIM. The 5040mAH battery is useful if you want to charge your phone. This wireless network supports both 2.4GHz and 5GHz 802.11ac, which can connect up to 20 devices. It also supports multiple bands across the world and could work out with any compatible SIM.
Conclusion
What's great about these routers is that you don't need to pay extra for connecting more than one device. Many people today have multiple cell phones, a laptop, and perhaps also a tablet, which need internet connectivity, sometimes all at the same time. With a good device, it is possible to be connected whenever you wish in virtually any part of the globe.