The ultimate goal of all entrepreneurs is to expand their business by boosting production, getting a bigger market share, and increasing revenue. Setting up your startup, and more so, growing it is not an easy journey. However, the effort is all worth it as it is the challenge that helps you learn and run your business better.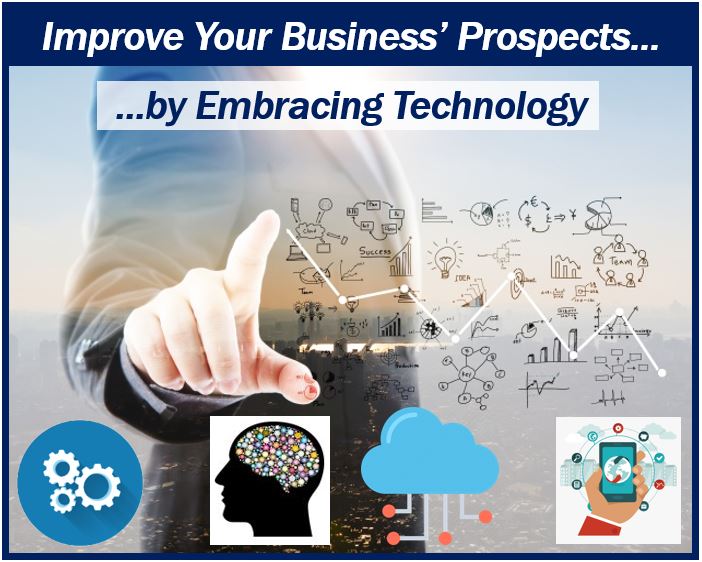 Being the digital era, entrepreneurs have been presented with immense opportunities to take their businesses to the next level. Technology has been seen to better different areas of life; for instance, in entertainment, gamblers no longer have to go to casino venues. People can also get to attend lectures online, and so on. There I so much technology has done for our daily lives, and you can leverage it to take your business to the next level.
1. Connecting with your customers
Excellent customer experience contributes significantly to the growth of your business. Initially, achieving such levels of customer service was merely possible. Technology offers a myriad of platforms for businesses to connect with their clients. The channels of communication can be emails, social media pages, websites, and so on.
Thanks to technology, there has been a seamless flow of communication where customers can bring their concerns forward, and businesses can address them on a timely basis. This flexibility has made it easier for companies to collaborate with their clients and create lasting relationships.
2. Increase productivity
Regardless of which sector you are in, technology can increase productivity. If you are running a manufacturing business, purchasing more technological equipment can help you achieve a higher production rate. There is more than meets the eye when it comes to technology and productivity.
Technology has allowed the transfer of information in organizations better. For heightened productivity, your workforce needs to get access to business information and data. Technology has also helped in saving time, which reflects in increased productivity. The availability of databases has helped reduce the time spent going through spreadsheets to look for information, thus allowing more time for other productive tasks.
Technology has also helped businesses to point out the pain points in production easily. With that, business owners are able to address them before they weigh down productivity any further. With the help of different workplace technologies, a lot can be done within a given time.
3. Reducing business costs
One of the ways business owners can increase their revenues and grow their businesses is finding a balance in the profits the company is making and the expenditures. For that reason, businesses should continuously look for ways they can cut down costs, and at the same time maintaining quality.
You can save money by avoiding renting more space to accommodate your workforce by allowing some of them to work from home. There are tons of digital technologies you can employ to achieve this kind of flexibility. Also, systems such as electronic records will eliminate the need for you to hire more personnel to handle the records. Technology steps in for human labor and can help you save on costs going to salaries. Different kinds of technologies can reduce errors in operations, which is one of the leading causes of losses in businesses.
4. Better marketing strategies
As you are well aware, marketing plays a crucial role in the growth of a business. Business owners are encouraged to invest as much time and resources in marketing as they are in other areas of their business. Marketing not only builds brand awareness but also increases sales and revenues significantly.
Marketing makes this possible through informing, sustaining the presence of a business, engaging, and selling. It is the best way to secure your business. The availability of digital technologies has put small businesses at an advantage. Initially, small businesses struggling to be on their feet could not afford the expensive billboard marketing campaigns. Today, there are affordable options such as SEO, social media marketing, and other promotional campaigns done via digital platforms.
The marketing tactics powered by digital technologies are superior to the old ones. Businesses can do targeted marketing and increase their chances of making conversions.
5. Tracking their competitors
In order to achieve excellence, you should be open to new experiences and learning. Competitor tracking is vital in today's business world. If you are new to a given niche, taking the time to observe your competitors will help you understand what the market expects from you. You can also verse yourself with the challenges other businesses in your field are facing and come up with strategies that will help you combat these challenges.
Keeping up with the competition will also help you identify gaps and opportunities available in your niche. This has been made possible by technological tools. Your business has a higher chance of growth if you have access to all the essential information.
A significant share of small businesses has discovered the potential technology has in taking their business to the next level. There is a plethora of technology you can leverage to increase your revenue, depending on the nature of your operations. With the right technologies in place, you can reduce operation costs, increase sales, give your customers better services, identify opportunities in the market, and create efficiency in production.
---
Interesting related article: "What is a Competitor?"