Some business owners live by the idea of ruling through fear and authority, but we know that this is a bad approach that simply leads to employees doing the bare minimum they need to keep their job. Instead, leaders need to engage with their workers in a positive and inspiring manner.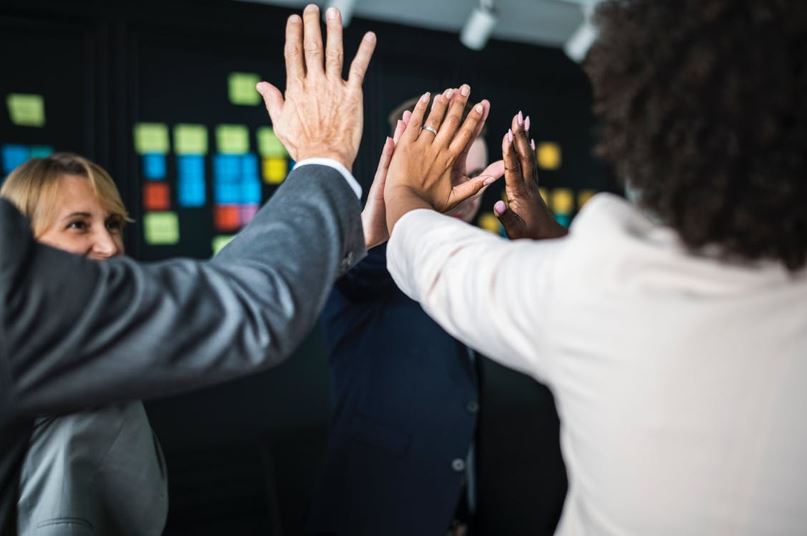 This helps everyone maintain a passion for their work and a focus on seeking solutions to everyday problems. Building better relationships with your employees also helps them value their job, which is key to ensuring that good workers don't leave for greener pastures.
How do we build better bonds with our employees and help them strive to perform? Let's take a look at five tried and tested methods for building positive relationships in the work environment.
Deliver Helpful Feedback
Showing your appreciation to employees for good performance is great, but constructive feedback is even more valuable in the long run. Even if it means pointing out where things are going wrong, it shows that you care about improving the dynamics of your team.
Listening to your employees with an open mind when they offer their own feedback is equally important. There may be significant value in their thoughts or opinions that could help you find ways to make their work environment more enjoyable and productive.
Emphasize the Value of Integrity
As a leader, you should not only stay true to your own word, but also reward those who do the same. Lead in alignment with the values of your business and give trust in return for those who show their trust in you. In the same light, show that you aren't afraid of failure, as trust only happens in a fear-free workplace.
Be a Good Mentor
One of the best ways to develop the talent and skills of your employees is to implement a mentorship program. Not only will you be providing valuable knowledge to those who need it, but you will also be showing that you've taken the initiative to help your employees become better at what they do.
Granted, not every manager has the time to spend with all of their team members during business hours. This is where mentoring programs in the workplace come in. With an established and professional mentoring program, you'll be able to boost the abilities of your employees and achieve results faster.
Create a Reliable and Transparent Work Environment
Nobody likes surprises, especially when it comes to job security and changes in the work environment. Through regular communication, transparency and scheduled updates on how business is going, you can build trust with your employees and motivate them to continue performing.
Offer More Freedom
Constant micromanaging may give employees the impression that you don't trust them enough to take on tasks themselves. Instead, allow them the freedom to work on their own leadership skills by giving them the opportunity to evaluate themselves and lead performance reviews. It will organically create leaders in your organization and improve trust.
Employees will show more trust towards a leader who values growth and the idea of passing on knowledge in order to create a better work environment. Build people up, value integrity, show respect, provide transparency and your work relationships will flourish.