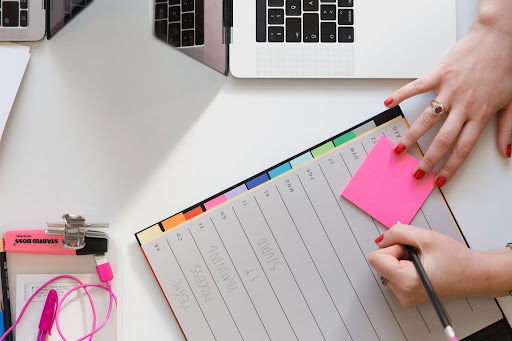 The integration of event applications has revolutionized the way attendees, organizers, and event partners communicate and engage in the fast-paced world of event planning and execution. There are many options available on the market similar to the Chime Live event app and while scheduling and agenda management are fundamental functions of event applications, their inventive potential extends well beyond these features.
Attendee Networking and Engagement
The ability to connect attendees is one of the most significant advancements enabled by event applications. Attendees may now interact with one another smoothly using in-app networking tools, rather than exchanging business cards. Attendees may see profiles, engage on social media, and even plan one-on-one meetings via event services, promoting meaningful relationships and business prospects.
Furthermore, event organizers can use these networking capabilities to encourage participation. Icebreakers, discussion boards, and group chats may all be included in the app, allowing participants to communicate before, during, and after the event. As a consequence, the event experience is enhanced by a dynamic, linked community.
Live Polling and Interaction
Including live polling and Q&A sessions in event apps transforms audience interaction. Attendees may use the app to engage in real-time polls, ask presenters questions, and offer rapid feedback. This quick and engaging experience not only keeps participants interested but also offers speakers and organizers vital insights.
Speakers may modify their presentations in real time depending on audience feedback, making the content more relevant and engaging. This degree of participation creates a dynamic atmosphere at events, giving participants a deeper connection to the subject and a higher sense of involvement.
Sponsorship Activation
Event apps have transformed the sponsorship landscape, offering innovative opportunities for brands to engage with attendees. Beyond traditional booth spaces and banners, sponsors can create interactive in-app experiences. This may include sponsored gamification, contests, or unique in-app activations.
Sponsors can also benefit from enhanced visibility within the app, with the potential to reach attendees directly through push notifications and targeted advertisements. The data generated by app interactions enables sponsors to better understand attendee preferences and tailor their offerings accordingly.
Seamless Registration
While these aspects may appear to be standard, the novelty resides in the convenience and efficiency with which registration and check-in may be completed. Event apps make the process more efficient by allowing participants to register, pay, and check in using just their mobiles. Attendees are given QR codes or digital tickets that can be scanned at the door, which eliminates long queues and reduces the possibility of mistakes.
Furthermore, event organizers may acquire significant data during registration, allowing them to understand the demographics, interests, and behavior of participants. This information guides future marketing efforts and enhances event planning.
Personalized Content Recommendations
The ability to personalize content suggestions is one of the most astounding breakthroughs. Apps for events can propose related sessions or activities by analyzing an attendee's activity within the app, such as session selections, speaker profiles, and networking contacts. This degree of customization improves the attendee's experience by ensuring they don't miss sessions or connections that are relevant to their interests.
Virtual and Hybrid Event Integration
With the advent of virtual and hybrid events, there has been a substantial shift in how event-based software is used. These applications are currently used to stream live sessions, providing virtual attendees with the same degree of participation and involvement as in-person participants.
Virtual participants can connect with in-person attendees, ask questions during live sessions, and participate in live conversations. Because of the app's flexibility, organizers can effortlessly combine both real and virtual components, offering a comprehensive experience for all participants.
Language Translation and Accessibility
Event applications have shown to be invaluable in breaking down language barriers and ensuring that all participants have equal access. Attendees may easily switch between languages thanks to translation services, ensuring that the information is available to a worldwide audience.
Closed captioning for presentations, assistive technology, and navigation assistance for those with impairments demonstrate the app's dedication to inclusion and equitable access.
Post-Event Engagement and Content Archive
Post-event access to session recordings, presentation materials, and speaker biographies ensures that the information stays valuable long after the event has ended. Attendees may keep in touch with peers, presenters, and sponsors, as well as exchange thoughts and updates and organize future collaborations. This post-event participation develops a sense of community that endures beyond the event.
Conclusion
Event applications have become crucial in an era where event success is determined by engagement, creativity, and ease. They are more than simply event tools; they are essential components that convert events into dynamic, participatory, and memorable experiences for attendees, presenters, sponsors, and organizers alike. We can only expect more new and inventive uses for event apps as technology advances, pushing the boundaries of what's possible in the realm of event planning.
---
Interesting Related Article: "10 Tips for Successful Event Planning"