We have all seen the media gloat on certain individuals who have managed to really hit the jackpot when it comes to playing casinos. While there is never really any effort put into the process of winning, most winners serendipitously report the entry of a coin into a slot machine, followed by an instant win for them.
Of course, that is just sheer luck here, nothing more or nothing less. Once those reels stop, and the winning combo pops up, you have the possibility of becoming an overnight millionaire. What is better than that really?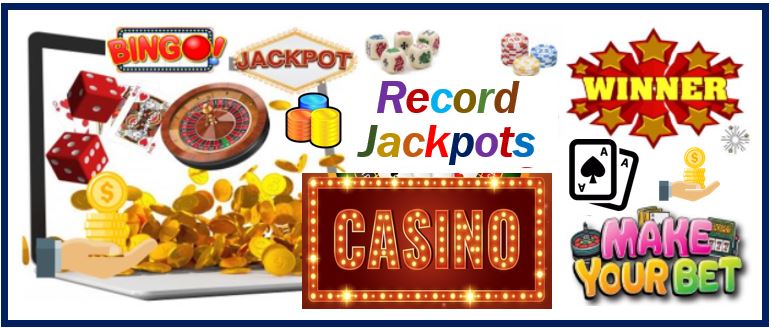 Many of the jackpots are played on online casinos with real money stakes. The beauty of jackpots is, a stake as miniscule as 0.20, can literally produce winnings in the hundreds of thousand-or even more, talking in the millions.
Everyone's luck is different, but the few people who have reported the biggest casino jackpot wins, never expected that they would, ever. It came by complete surprise! If you continue reading down below, you see some of the biggest life changing jackpot moments ever made in history.
$39.7 million 
So, to date this is the biggest jackpot that has ever been won before. The person who managed to win this is anonymous, yet what we do know about him is the fact he is a 25-year old software engineer, who had a very lucky shot on the progressive jackpot at Excalibur Casino within Vegas. While this did happen some time ago, nobody has managed to top this record amount won since it occurred in 2003.
It is believed that the engineer put in $100 on the Megabucks slot machine, and managed to exponentially increase the return of investment within one quick spur of the moment. Talk about luck, right?
$34.9 million
During the year 2000, Cynthia Jay Brennan had managed to win and change her life forever. Originally a cocktail waitress, she played the Megabucks slot machine on the off chance at the Desert inn, little did she know, she would never have to be a waitress again, and that she would be able to bag such a colossus amount of money such as this.
The Desert Inn is a casino that formerly was located within the Wynn Las Vegas. It has been renovated and made into another gambling location. Nevertheless, we often see that once a win gets out on the media, people often rush around the casino location to test luck for themselves. It does provide some great press coverage to casino locations, which is always a good thing!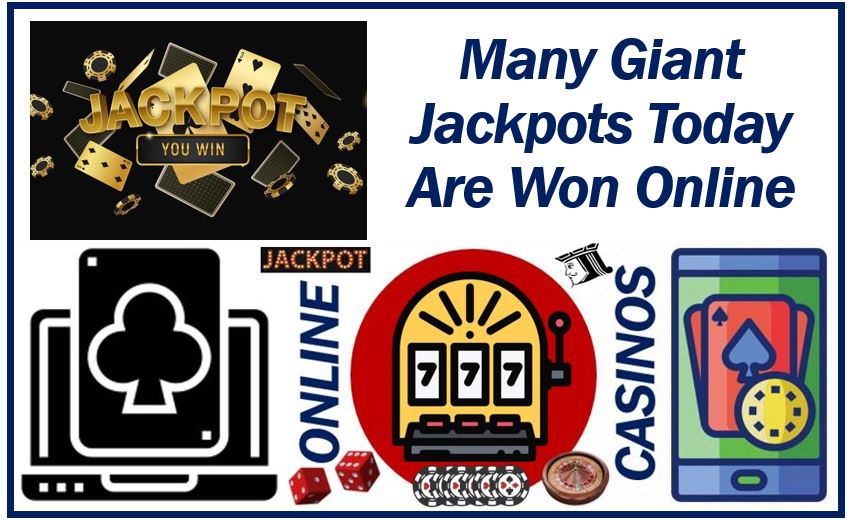 $27.6 million
A flight attendant who was retired at the time of winning, had managed to walk away with almost $27.6 million in her pocket! Having gone to the Palace Station Casino in 1998, she played $100 on slots, and ended up investing more on the slot game because she lost on the budget she was playing on. In fact, she continued to play until she reached a $300 mark, and just when she thought about giving up, she luckily managed to score one of the biggest jackpot wins of that time!
Playing the same game as the other fortunate winners we have mentioned, the Megabucks slot pushed her to her limits, but we are sure you can agree on the fact a $300 investment for the likes of millions, can never be regretted, right? Bearing in mind the flight attendant had just retired, she can fully and happily say that she can retire with the best comfort possible. If only it could have come sooner, and she could have had that earlier retirement, eh?
$22.6 million
For the next winner, we have Johanna Heundl, who managed to walk away with almost $23 million on the 27th May 2002. When she managed to win it, it was one of the biggest jackpot wins of all time, and she pretty much made the history books for her win.
Being just a casual California resident, she casually decided to show up to a casino and play on the slots machines. Of course, she never actually knew that she was about to win big, did she? She picked up those coins and played them on the Megabucks machine, and within just a matter of moments, she looked away and turned back due to the alerts and music being played on the machine. Yup, she saw the huge sign saying 'congratulations' and the illuminating $22.6 million as the centrepiece of attention.
It was actually reported that she decided then to give back and bought the entire surrounding players on the floor of the casino she played in, some breakfast and drinks on her, which was very sweet and she was genuinely remembered as being one of the nicest slot winners ever. There are nice people out there folks.
$21.3 million 
In 1999, on the 1st of June, an anonymous business consultant took it upon himself to invest a $10 bill at his local casinos Megabucks slot machine. Of course, he had no idea at all that the very $10 bill would be the best investment he would ever make in his life. Just moments later, the very slot machine went crazy with alerts, giving him the best news of the fact he won the biggest slot machine of that time and year.
At $21.3 million, it is believed the business consultant quit his job days later, and created a business similar to the one he was working for. It would make complete sense that, now you have the capital to do so, what's stopping you from creating an empire, right?
The casino he ended up playing at was the Caesar Palace within Vegas, and since his win in 1999, the press and media certainly gave that casino more hype and popularity. We are sure you can understand why. Until this day, the consultant wanted to remain anonymous, because he didn't want to stir up a fuss. Imagine all the distant relatives who found out, and wanted to 'reconnect again'. Yeah definitely needs to be avoided.
$21.14 million
For the next winner, we have a winner who won not one jackpot prize-but two! Yes, imagine the luck of being able to nab two within a lifetime, where many cannot even get the one. The lucky winner was a usual at the Mirage Vegas casino, and it is believed the two wins were spread apart by 20 years.
The first win was a more than respectable $4.9 million, however the later win was a massive $21.14 million prize. He was named the luckiest man alive by the papers, being that it is very rare and he must have been blessed two be hit by luck, not once, but twice.
He did win the second huge jackpot pretty late in his life though, at 92 years old, he sadly had only two years of playing time with the huge cash amount, as at 94 years old he sadly passed away. Shame you cannot take your winnings to the grave, right? Because he would certainly have a ball of a time.
$17.3 million
It is not often that casino regulars ever think that they would walk away with such life changing amounts of money. Many would wish it to be true, however some do actually make it happen! The same thing happened with this anonymous player who managed to win a huge $17 million from a $20 wager one day.
Deciding to make a holiday out of his stay within the casino, a young woman staying at the M Resort in Henderson, played with credit that she managed to build up previously in the casino. Using that credit to treat herself to a meal, she then went to the Megabucks machine and put in the 'lose change' within the slot. Just like that, she managed to win large and change the rest of her life, just like that.
It was believed that at the time of her win, it was just a week before Christmas too, so you could say that Father Christmas definitely came early, and there is no doubt that it was probably the best Christmas ever spent! She probably spoiled her family rotten that year…
$12.7 million
The last winner we have to report is one special anonymous winner who happened to wager a $6 Megabucks machine (yup, that one again). It was 2011, on an early evening of January 21st, 2011.
The woman was staying at the Aria Casino and Resort, where she placed just a few coins, and thought that she would probably win some pennies for such a small wager. Of course, she was wrong. Just a few moments later, the slot machine illuminated and informed her of a $12.7 million win that was hers to keep forever. Who would have thought that just a small casual trip to the casinos, would end up so damn lucky, and on such a small wager too?
---
Interesting related article: "What are Games of Chance?"