Being a victim of chronic rhinosinusitis impacts the quality of your life. While there can be multiple reasons for your chronic rhinosinusitis, a frequent occurrence is due to nasal obstruction caused by nasal polyps, which affect approximately 20% of chronic sinusitis patients.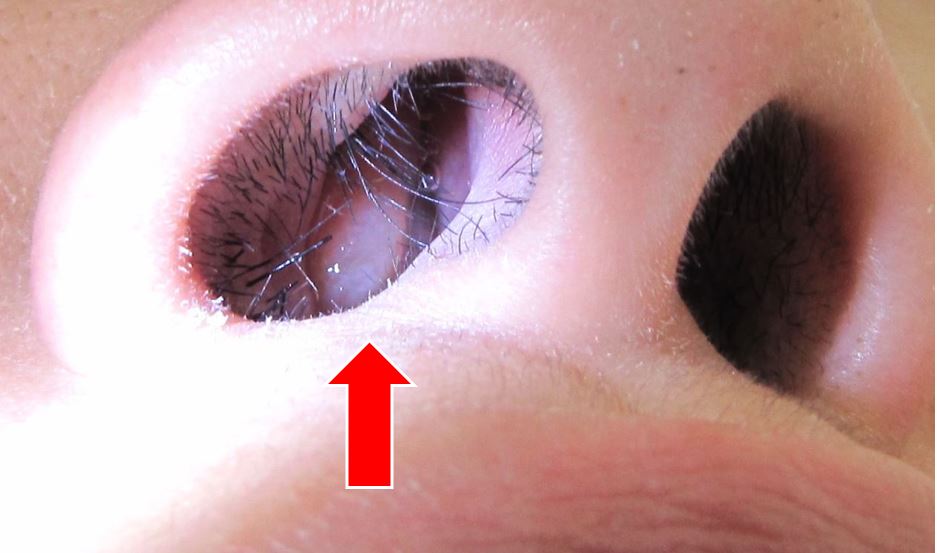 Nasal polyps are common in the general public, too, with almost 4% of the population affected due to this olfactory disturbance. Nasal congestion and facial pain is one of the frequent complaints by patients. While the etiology of this disease remains unclear, individuals with allergies, asthma, aspirin sensitivity, and fungal infections are more prone to nasal polyps. To overcome this routine problem, one must visit an ENT center for treatment. The ENT Clinic is one leading practice in Singapore that treats patients with a range of otorhinolaryngological disorders.
What are nasal polyps?
Nasal polyps are benign lesions that arise from the nasal mucosa or sinuses. The polyps occur in the left and right side of the nasal passage. Obstruction to the nasal passage happens when multiple polyps are large. It obstructs the flow of air into the nasal cavity, which leads to difficulty in breathing, making your nose feel stuffy.
Nasal polyps tend to recur, and given that their etiology is uncertain, this makes it challenging to diagnose and treat. Thus, for proper management of nasal polyps, it is advisable to visit an ENT physician rather than consult a general physician.
What symptoms are presented with nasal polyps?
Although one may not have life-threatening symptoms, nasal polyps have disruptive factors that impact one's quality of life. Some of the key symptoms an individual can face include difficulty breathing through the nasal passage and a continuous post-nasal drip. Nasal discomfort and facial pressure, together with frequent sinus infections, can also be observed. A prominent indication is a loss in the sense of smell.
What are the types of nasal polyps?
Nasal polyps are primarily classified into two categories. They are ethmoidal and antrochoanal. The former arises from the ethmoid sinuses extending through the middle meatus, while the latter arises from the maxillary sinus extending into the nasopharynx. The latter only forms a small fraction of nasal polyps accounting for approximately 4-6% of cases.
According to its histopathology, nasal polyps are classed as three types: fibrous, edematous, and glandular.
How can nasal polyps be diagnosed?
Nasal polyps are benign masses characterized by inflammation in the tissues together with an eosinophil infiltration. The nasal cavity may also present with malignant masses, and an alternate diagnosis is needed to identify the differences. An experienced ENT surgeon will help you with a thorough diagnosis.
Benign nasal masses that could appear similar to nasal polyps include angiofibromas and encephaloceles, while malignant carcinomas like squamous cell carcinomas and neoplasms, could also appear similar. There should be an alternative diagnosis for polyps that occur as unilateral or congenital. Some of the common diagnosing techniques include both imaging and biopsy techniques.
Your ENT physician might recommend a nasal endoscopy to have a detailed examination of your nasal cavity and sinuses. Imaging techniques like a CT scan helps reveal the polyps' location and size while giving an insight into any structural abnormalities. A polyp biopsy is performed to rule out anything serious like a malignant tumor.
How can nasal polyps be managed medically?
The aim of the medical management of these nasal polyps is to firstly eliminate the nasal polyps successfully while controlling the rhinitis symptoms. Secondly, to re-establish the sense of smell and nasal breathing and finally to prevent the recurrence of these nasal polyps.
Clearing up chronic sinusitis is important as it creates an environment that doesn't support polyp formation. It is a challenging condition that one needs to work on with an ENT specialist for a long-term treatment plan to curb the condition successfully. It helps to treat factors like allergies, which can contribute to chronic inflammation.
High volume saline flushes are part of the initial treatment. Medications in the form of nasal steroid sprays coupled with oral steroids are used to treat nasal polyps, although surgery might be needed for a long-lasting solution. Steroids help improve rhinitis symptoms, improve breathing, and reduce the size of polyps and recurrence in many cases.
The exact way these therapies are used to control the symptoms will depend on your ENT specialist, who is best at optimally controlling your condition. Occasionally, even following surgery, some individuals tend to develop nasal polyps. Thus, your nasal polyp specialist may suggest you continue taking a nasal steroid spray to manage recurrence.
Can biologics be a game-changer in the treatment of nasal polyps?
Otolaryngologists can now use biologics or immunomodulating drugs together with conventional surgical treatment. These biologics can target and suppress the body's inflammatory drivers and help treat the nasal polyps. It is a great way to relieve symptoms. However, at the moment, the costs remain high with the need for regular injections over an adequate period.
The human monoclonal antibody Dupilumab is used to treat adults with nasal polyps who have chronic rhinosinusitis symptoms. The monoclonal antibodies Omalizumab and Mepolizumab control severe asthma, which contributes to nasal polyps. These drugs are a great way to control nasal polyps in patients who are not well controlled by intranasal steroids. Each of these biologics targets a different inflammatory driver.
The experienced staff at the ENT Clinic in Singapore are aware of the different options available for patients with nasal polyps. The use of modern, up-to-date technology for diagnosis and treatment in conjunction with a wealth of experience and a patient-friendly setting, makes the medical practice a great option for patients seeking otolaryngological care.
---
Interesting related article: "What is Healthcare?"