Biopharmaceutical companies are part of a massive industry that develops, manufactures, and releases drugs designed to treat complex diseases and improve quality of life. Biopharma places a specific focus on living organisms – think mammalian cells, yeasts, and bacteria – rather than traditional chemical synthesis, which is used to create conventional pharmaceuticals.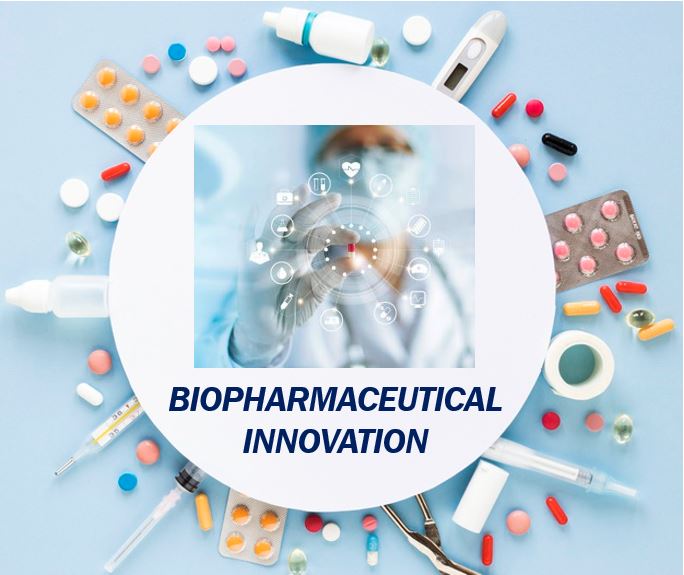 This is a list of ten leading companies with biopharmaceutical divisions, what they do, and how they are bringing ground-breaking, game-changing research and products to make the world a better place.
Gilead Sciences is a major biopharma company with revenue of over $22.45 billion as of 2019. The company owns patents on a number of drugs, including AIDS PrEP drug Tenofovir, hepatitis C drug Sofosbuvir, and antiviral remdesivir, used in select cases as a treatment option to help treat the COVID-19 novel coronavirus.
Amgen
Amgen is one of the world's largest independent biotechnology companies with revenue of $23.4 billion for 2019. The company has developed a number of drugs, including AMG 510 to treat non-small cell lung carcinoma, AMG 334 for migraine, and Enbrel, a treatment for a number of forms of arthritis.
Samsung Biologics is a global leader in the biopharmaceutical manufacturing industry. The company provides end-to-end services including development, manufacturing, and research services in state-of-the-art facilities and won a number of awards from CMO in 2019, including Compatibility, Expertise, Quality, Reliability, and Service. Currently, the company is working to help Vir scale up production of COVID-19 antibodies, a deal valued at $362 million.
Novartis
Swiss pharmaceutical giant Novartis generated revenue of $51.9 billion in 2018. Novartis is well known for manufacturing many drugs including the antipsychotic clozapine, epilepsy prevention drug carbamazepine, and imatinib mesylate, used to treat leukemia and a number of other cancers.
Based in Cambridge, Massachusetts, Biogen saw revenue of $12.274 billion in 2017. The company is currently focused on developing compounds to treat neuromuscular and neurological diseases, and has acquired a number of other companies over the last several decades, including Nightstar Therapeutics, Syntonix Pharmaceuticals, and Conforma Therapeutics.
Bristol-Myers Squibb
Headquartered in New York City, Bristol-Myers Squibb generated $22.56 billion in revenue in the year 2018. With a focus on drugs treating HIV/AIDS, cancer, diabetes, hepatitis, rheumatoid arthritis, psychiatric disorders, and cardiovascular disease, the company has acquired many other businesses, including Celgene, in the largest pharmaceutical acquisition in history.
AstraZeneca
AstraZeneca is a biopharmaceutical leader based in Cambridge, United Kingdom with a development site in Gaithersburg, Maryland uniquely focused on biopharmaceuticals. With revenues of $24.384 billion for the year 2019, AstraZeneca has pursued experimental treatments for cancers, spun off their work into biotechnology-focused pharmaceutical companies, and created a number of industry-leading anesthetics, cardiovascular treatments, diabetes drugs, and more.
Pfizer
Pfizer is a New York City-based pharmaceutical giant. Ranked #57 on the 2018 Fortune 500 and with $51.75 billion in revenue for 2019, its best-known drugs include cholesterol treatment Lipitor, neuropathic pain medication Lyrica, oral antifungal Lyrica, and erectile dysfunction pioneer Viagra. The company also produces a large number of generic drugs through a subsidiary called Greenstone.
Roche Holdings
Roche Holdings is a Swiss multinational located in Basel, Switzerland. With operating income of 56.846 billion Swiss francs (CHF) in 2018, the company is the controlling organization behind Genentech, Chugai Pharmaceuticals, and Ventana, as well as Ventana Medical Systems and Memory Pharmaceuticals Corp. The company produces a number of major drugs to treat bird flu, chronic lymphocytic leukemia, and a number of other conditions.
Merck is a German multinational headquartered in Darmstadt, Germany. Having produced        €14,836 million in revenue in 2018, the company has a massive presence across all continents across its nearly 400-year history. The company is currently involved in extensive R&D worldwide and has created a number of major products, including Metformin, Bisoprolol, Levothyroxine and Digitoxin.
___________________________________________________________
Interesting related article: "What is health care?"