Buying birthday presents for kids is often quite easy, since they are so excited about the actual event of their birthday that they will most likely be happy with anything. However, once they become teenagers, it can become much more difficult to please them and to buy them something that they are satisfied with.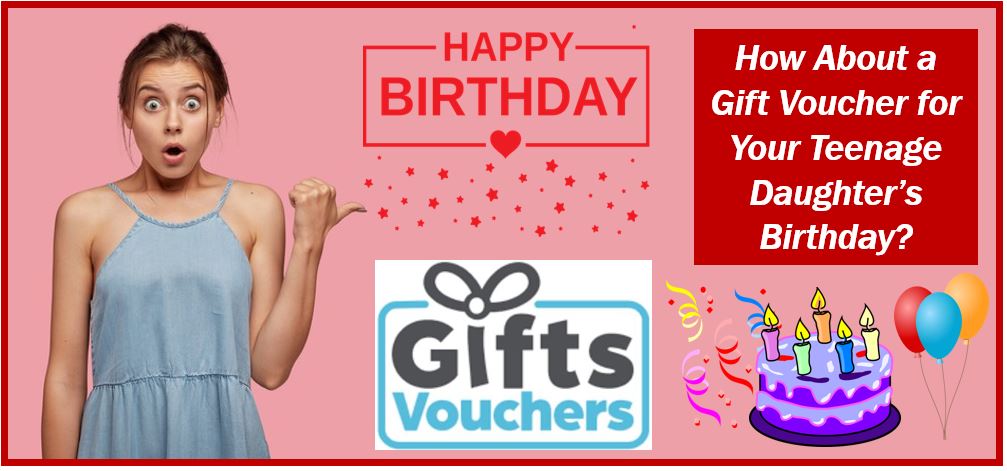 When shopping for your teenage daughter, you want to make sure you get her something which she will actually use, rather than simply buying for buying's sake. Take a look through these ideas to get a little inspiration ahead of her big day.
A Gift Voucher
Gift vouchers are almost always the perfect idea for present buying, since you are able to avoid potentially choosing the wrong gift as you are leaving it entirely for them. Becoming a teenager is all about development and change, so it is completely understandable if you do not feel completely confident in choosing an appropriate gift. This way, your daughter is able to buy a great gift which she can feel is both super personal but also will remind her of you.
Finding gift vouchers can be done by looking through sites like https://giftsvouchers.co.uk/, where you will find an endless list of brands that you can choose from. Knowing a vague area that she is interested in, such as music or art, is a good starting place, so you have a good idea about what to look for.
A Beautiful Piece of Jewellery
A piece of jewellery is always a safe option when buying a gift for a teenage daughter, especially since this is something that can be kept and cherished for life. If you are unsure about what style of jewellery she would like, going for something relatively plain and simple may be the best way forward, as it is unlikely she will dislike this. Depending on what kind of jewellery she tends to wear the most, going for either a necklace, a bracelet, a ring or some earrings are all great options.
A Fun Day Out
If you feel as though it is proving difficult to buy a gift, why not treat your daughter to a fun day out for her birthday? This could be a spa trip for the two of you, or alternatively it could be a fancy dinner and a trip to the theatre. This will ensure that you are spending quality time together and will give you a chance to bond properly. To make it extra special, you should consider doing something with her that you do would not normally do, so it is memorable.
Thinking of presents well in advance is the best thing to do, no matter what they may be. This will give you enough time to do sufficient research and will also help you look at all of the options, rather than choosing one last minute. Making your daughter's day extra special is another thing you can do to help her enjoy her birthday and this may take a little pressure off the gifts. Either way, she will probably love and appreciate what you get her, which will put you in her good books!
---
Interesting related article: "Choosing the perfect present for your child"