Launching a bitcoin ATM business as a side business is becoming a popular venture as the interest in cryptocurrency is growing. Entrepreneurs are looking for ways to enter this relatively new market, and a bitcoin ATM business is just one of many ways.
There are several things that you need to know in order to launch your bitcoin ATM business successfully.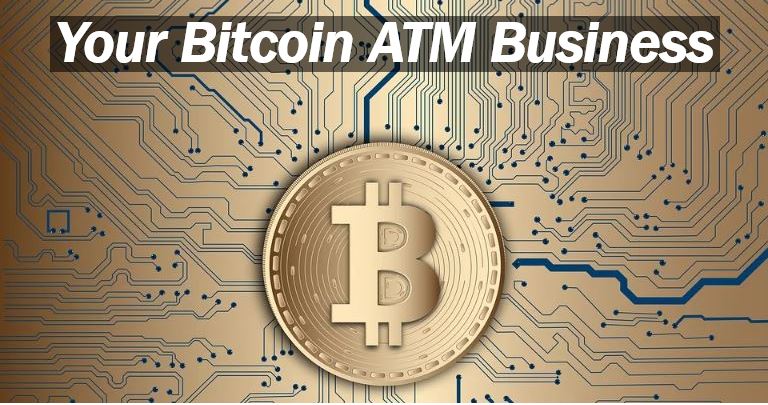 First, finding a good location and registering at a cryptocurrency exchange are important steps that you need to take. Other aspects like maintenance, organizing cryptocurrency/cash, client support, and others should be looked into.
Here are some tips on how to launch a bitcoin ATM business.
Create A Business Plan
Like most businesses, you need to start with a business plan. A well-developed business plan will help you highlight and understand your strategies and determine whether you will make a profit, and when you will break even.
Understand the regulations
Regulations are different from country to country. What applies in the US may not be acceptable in the UK, France, or Germany. So, it becomes essential to know about all the local rules and regulations regarding setting up a bitcoin ATM business.
In some countries, you may be required to get a license. And in some cases, the cost of obtaining such licenses may be high, inflating your set up costs. Also, the process of getting licenses might be lengthy, which could also have cost implications.
Have a relationship with the bank
Not all banks are open to bitcoin, or like to do business with bitcoin companies. In some cases, banks have frozen the accounts of certain companies because they were perceived as high-risk. Therefore, having a good relationship with the bank of your choice is important if you want to reduce the risk of having your account frozen.
Find a good location
You need a place where many people walk by. Commercial areas or locations within or very close to shops are ideal. Reports indicate that stores where bitcoin ATMs are located have registered increases in sales from 10% to 30%.
Maintenance and customer support
For a successful bitcoin ATM business, you need to make sure that you have a maintenance system in place and excellent customer support. In today's age of the Internet and state-of-the art communication technology, consumers expect to be able to reach customer support 24/7.
If your ATMs are not fixed as soon as they break down, people will soon stop using them. Every machince must be monitored to ensure they are operational and that bitcoins are constantly topped up.
About Bitcoin
Bitcoin is a digital currency, i.e., an electronic currency, that exists without the need to go through a central bank or central authority. It is one of many hundreds of cryptocurrencies in circulation today.
Cruptocurrencies are mediums of exchange that use cryptography (encryption) to secure transactions.
Bitcoin is the world's first totally decentralized digital-payment system that people use as online cash.
Video – Cryptocurrencies
___________________________________
Interesting related articles: