Cryptocurrencies across the board declined on Thursday amid a big market sell-off.
Bitcoin dropped to as low as $9,749 17:38 UTC after rising to as high as $10,912 at 06:32 UTC. The cryptocurrency has since rebounded to $9,896 at 21:40 UTC, reflecting a 5.3% drop from its opening price of the day of $10,377, according to data from Coindesk.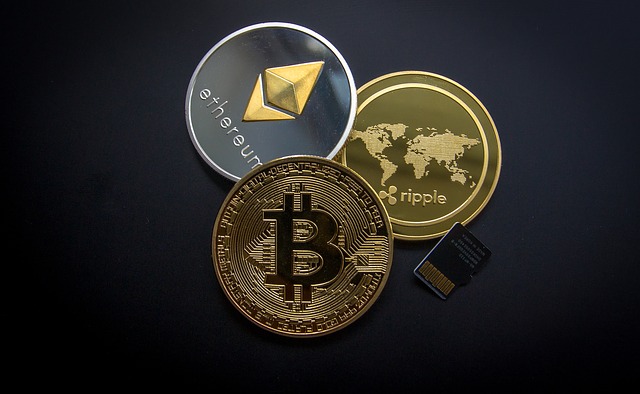 Ethereum dropped to as low as $802 at 17:50 UTC after rising to almost $876 at 6:40 UTC. ETH is currently trading at $814, reflecting a 4.2% decline from its opening price of $850.
The total cryptocurrency market cap dropped, to as low as $430 billion from last week when it broke the $500 billion level.
XRP dropped to as low as $0.92 at 17:45 UTC before rebounding to $0.96 at 21:15 UTC. XRP is currently trading at $0.95, reflecting a 6.74% decline from its opening price of $1.02.
Ripple XRP's decline has occurred even after yesterday's news that five new banking institutions will its technology to facilitate real-time international payments.
Ripple's newest partners include Unibanco from Brazil and IndusInd from India and money remittance companies InstaReM from Singapore, Beetech from Brazil and Zip Remit from Canada.
Ripple's head of business development, Patrick Griffin, said:
"Whether it's a teacher in the U.S. sending money home to his family in Brazil or a small business owner in India trying to move money to open up a second store in another country, it's imperative that we connect the world's financial institutions into a payments system that works for their customers, not against them."
Bitcoin, which went into circulation in 2009, is the world's most popular cryptocurrency. A cryptocurrency is a digital currency. Digital means it exists purely in electronic form.
The second-most popular cryptocurrency is Ethereum. Ripple is a cryptocurrency and also a real-time gross settlement system.
Video – Cryptocurrencies
Cryptocurrencies, unlike traditional currencies, operate without a central bank.