While 2020 will forever be remembered as the worst year in living history, Bitcoin investors have something to rejoice. The cryptocurrency saw a 300% rise in value in 2020, reaching a record high in December of $28,572. Has Bitcoin peaked, or will 2021 see more return on investment?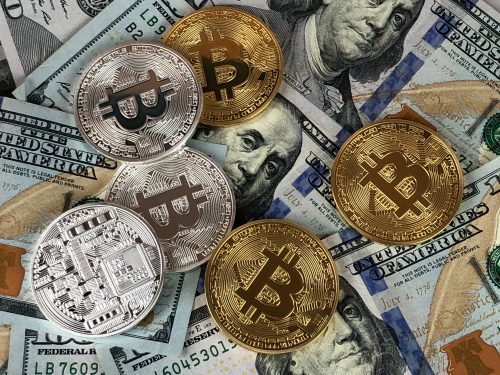 What fuelled Bitcoins Growth in 2020?
In some ways, the uncertain economy brought about by the pandemic has elicited growth in Bitcoin. In a time where government borrowing in the UK alone was expected to surpass £200bn, fiat currencies became uncertain.
On the same day that Bitcoin hit $28,572, the US dollar dropped to its lowest level since April 2018. The fear that Stimulus packages could fuel inflation led to more investment in the cryptocurrency.
Another massive boost for Bitcoin was the launch of a PayPal Crypto trading service. With claims that PayPal snapped up around 70% of available Bitcoin for users of their trading platform.
Finally, there is speculation that the 50% rise in value in December alone can be attributed to the closure of other markets. Traditional financial markets close for the festive period and will return in mid-late January. Dubbed the Santa Rally this pre-Christmas investment run has been observed since 1970.
Should You Invest in Bitcoin?
All investments are subject to peaks and troughs; we would never advise anyone either way. The best thing you can do is research, ensure you understand the market and prepare to take a risk.
Start by understanding your crypto terms this will ensure you are clued up on the jargon used in the industry. Understanding the market is also essential. Do your research into the effects of global politics and events on investments.
Many investors are now saying Bitcoin is the new gold. With investors believing it to reap greater benefits than even property. As the largest cryptocurrency, Bitcoin is viewed as digital gold. Prices are known to rise and fall quickly though, so it's about the long game here.
Will Prices Fall In 2021?
Experts believe there is likely to be a drop in value in early 2021, as observed after the 2017 Santa rally. Over 2020 though, the currency had been moving up or down by an average of 2.4% before December. Bitcoin saw growth in 2013 and 2017 in the Santa Rally and did dip afterwards.
Investors and hedge fund managers seem to be realizing the potential of Bitcoin, couple that with PayPal's entrance, and you have a more mainstream investment. So, while prices are likely to dip in January, it may not be as noticeable as in previous years.
Ultimately, Bitcoin is growing in popularity, many who previously dismissed it are rethinking their views. Larger companies are getting in on the action now, adding an extra element of trust.
If you are looking to invest, wait until after January to see what prices are like. Ultimately prices may fall, but so far, they have always come back up. If you can afford to play a longer game, then Bitcoin investment could be worth investigating.
---
Interesting Related Article: "How elections in the USA influenced the attitude towards Bitcoin"