Bitcoin is slowly gaining traction in Europe. Although the continent has been relatively slow to embrace cryptocurrencies, there are signs that this is changing.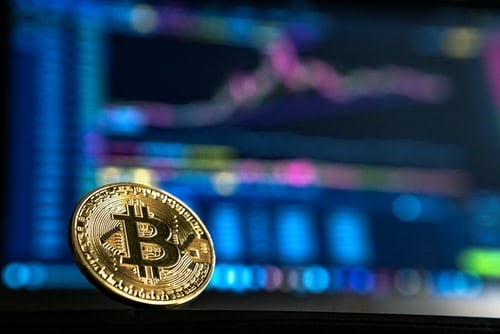 In 2018, the European Commission announced that it was exploring the possibility of using blockchain technology to create a "digital single market." This could potentially make it easier for businesses and consumers to buy and sell goods and services online.
And earlier this year, the European Parliament held a hearing on how to regulate cryptocurrencies. While no concrete decisions were made, the fact that EU lawmakers are even considering regulating crypto is a positive sign for the industry.
There are also a number of metaverse profit startups that are based in Europe. One example is Bitpanda, which is an exchange that allows users to buy and sell Bitcoin and other cryptocurrencies.
So while Europe may not be the global leader in cryptocurrency adoption, it is clear that the continent is slowly but surely warming up to Bitcoin and other digital assets.
Role of Bitcoin in Switzerland
Switzerland is often considered to be a haven for investors and wealth managers, so it's no surprise that the country has been a leader in Bitcoin adoption. Several Swiss banks have been early adopters of Bitcoin and blockchain technology. In 2016, Swiss bank UBS announced a project to develop a blockchain-based platform for settling cross-border payments. And in 2017, Credit Suisse launched a cryptocurrency trading desk.
Bitcoin is also playing an increasingly important role in Switzerland's thriving startup ecosystem. A number of Swiss startups are working on innovative applications of blockchain technology, and many have raised funding through initial coin offerings (ICOs). The city of Zug, often referred to as "Crypto Valley," has been particularly active in promoting the development of blockchain technology.
Despite its relatively small population, Switzerland is home to a number of Bitcoin companies and startups. These include Xapo, which provides a Bitcoin wallet and vault service, and Shapeshift, which allows users to convert between different cryptocurrencies.
The Swiss government has taken a supportive stance toward cryptocurrency and blockchain technology. In 2016, the country's financial regulator published guidance on ICOs, and in 2018, the Swiss parliament voted to amend banking laws to allow crypto companies to access banking services. The Swiss Stock Exchange (SIX) is also planning to launch a digital exchange that will offer trading in cryptocurrency-related securities.
With its favorable regulatory environment and strong startup ecosystem, Switzerland is well-positioned to become a leading hub for blockchain innovation.
Bitcoin's Repute in Switzerland
Switzerland is one of the global leaders in the adoption of Bitcoin and other digital currencies. The country is home to some of the world's most active cryptocurrency exchanges and businesses. The Swiss city of Zug has even been dubbed "Crypto Valley" due to the large concentration of blockchain and digital currency companies that have set up shop there.
While Switzerland's association with cryptocurrency is largely positive, the country's central bank has cautioned against investing in digital currencies like Bitcoin. In a statement released in September 2017, the Swiss National Bank (SNB) warned that "virtual currencies are not legal tender," and that investors "therefore face increased risks."
Despite these warnings, Switzerland remains a friendly jurisdiction for Bitcoin and other digital currencies. In November 2016, the Swiss canton of Zug began accepting Bitcoin as payment for government services. This move was seen as a positive step toward further mainstream adoption of cryptocurrency in Switzerland.
In conclusion, Switzerland is a country that is open to Bitcoin and other digital currencies. While the central bank has issued warnings about the risks associated with investing in these assets, the country remains a friendly jurisdiction for cryptocurrency businesses and investors.
Bitcoin's Future in Switzerland
Switzerland has long been a hub for banking and finance, with its world-renowned stability and privacy laws attracting businesses and individuals from all over the globe. In recent years, the country has also become a hotbed for cryptocurrency and blockchain innovation, with many startups choosing to base themselves in Switzerland's "Crypto Valley".
Given its history and reputation, it's no surprise that Switzerland is seen as a key player in the future of Bitcoin. The Swiss government has shown itself to be open to the idea of digital currencies and is currently working on legislation that would allow businesses to use cryptocurrencies like Bitcoin.
There are also a number of Swiss companies that are already accepting Bitcoin, including major retailers like Manor and Digitec. With its strong infrastructure and supportive regulatory environment, Switzerland is well-positioned to become a major center for Bitcoin and cryptocurrency innovation in the years to come.
---
Interesting Related Article: "Cryptocurrency Exchanges for Newbies Vs Cryptocurrency Exchanges for Professional Traders"