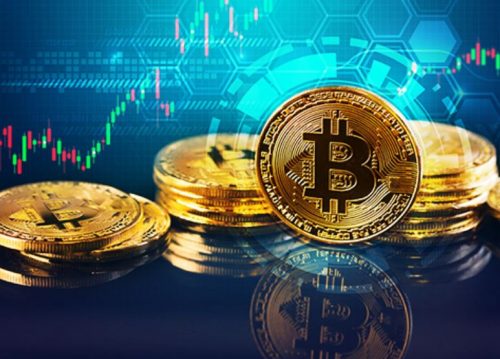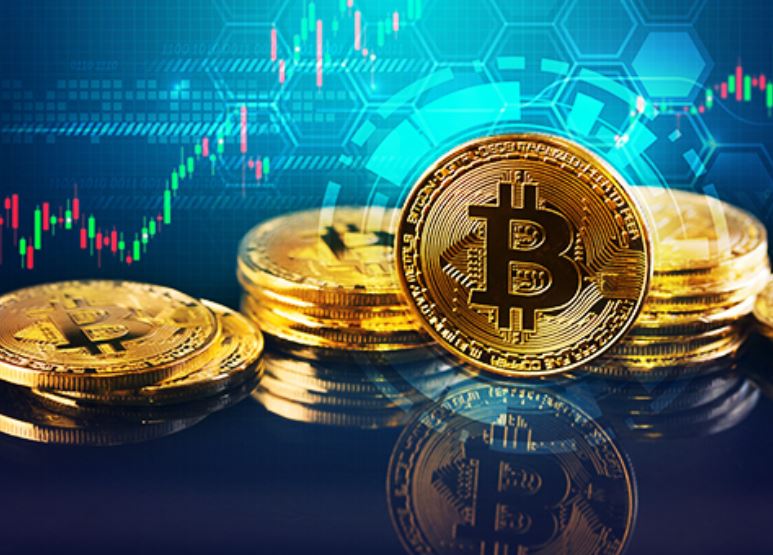 Bitcoin prices may have been bearish recently, but Goldman Sachs continues to see strong and record gains in the near future. The world's most valuable cryptocurrency recently recorded almost $40,000 after touching a record high of almost $69,000 in November last year. It has been one of its longest losing streaks.
Still, Goldman Sachs, one of the world's biggest investment banks and financial services, is optimistic that Bitcoin could rise well over $100,000 in the next 5 years.
In another development, Swiss-based SEBA Bank's CEO predicted that Bitcoin (BTC) could rise to $75,000 in 2022. Guido Buehler predicts that institutional adoption can be the major driving factor behind this price rise.
Goldman Sachs' Predictions
According to Goldman Sachs, Bitcoin is likely to gain market share due to the wider adoption of digital assets. The prediction claims that it will be gold that will lose market share to this cryptocurrency. Gold has more or less shown a price stagnation of around $1800 per ounce.
The Store of Value market includes assets like Bitcoin and gold. Currently, the original cryptocurrency has a 20% share in this market. The other assets include commodities and currencies whose prices are meant to hold up over the long term.
According to Goldman Sachs' analyst, Zach Pandl, Bitcoin could grab up to 50% of this market. This is expected to push the digital coin's value by 17-18% per year for the next 5 years, taking it to $100,000 and beyond.
An important reason Bitcoin is expected to push gold out in terms of market share is that it has applications that extend beyond the scope of 'store of value'. The digital asset markets are much larger than Bitcoin and there is a lot of room for it to grow into.
Addressing the Question of Price Volatility
Bitcoin and other major cryptos such as Ethereum, Soalan, Binance, Dogecoin, and Shiba Inu have been highly volatile in 2021. This makes cryptocurrencies more similar to stocks in their price movements than currencies.
Despite this high level of volatility, many fund managers have included Bitcoin in their investment portfolios. This includes names such as George Soros, Paul Tudor Jones, and Stanley Druckenmiller.
Store-of-Value Market Size
The store-of-value market is currently valued at around $2.6 trillion. The original cryptocurrency's float-adjusted market cap is $700 billion. This gives it a market share of 20%.
For Goldman Sachs, it is important to place Bitcoin's market cap in comparison with Gold to put parameters on potential returns for returns. Even when the Bitcoin blockchain is highly resource-intensive, its demand as an asset is not expected to fall.
Goldman Sachs relaunched its crypto and Bitcoin trading platform Crypto Engine last year. The firm had expanded its offerings in June 2021 to include futures and options for Ether.
SEBA's Predictions about Bitcoin
According to SEBA Bank's CEO, Bitcoin is expected to touch $75,000 in 2022. Institutional adoption is the biggest factor, according to the bank, that will drive the coin's price.
The bank has asset pools waiting for the right time to make their investment moves. Lack of essential regulation is a major factor keeping many investors from putting their capital in Bitcoin and other cryptos.
With the BTC value having recorded one of its biggest falls, this is seen as a key moment for investors seeking a directional play.
Retail Vs Institutional Investors
During the early part of 2021, retailer traders dominated the investment breakup for Bitcoin. Many industry experts currently believe that the future growth of BTC will also be led by the retail segment. However, if a Bloomberg report is to be believed, big investors have lined up almost $100 trillion in potential investment in crypto.
The big investors are essentially held back by the structural impediments. Once those obstructions are paved at different levels, the market can be expected to receive a massive infusion of funds. At the same time, the retail market is still in its nascent development phase. It has a long way to go, leaving massive growth opportunities in crypto-asset allocation.
As regulations become clearer in North America, Asia, and Europe in the near future, Bitcoin and other cryptos are expected to benefit from both institutional and retail investments.
---
Interesting Related Article: "Is Cryptocurrency the Future?"