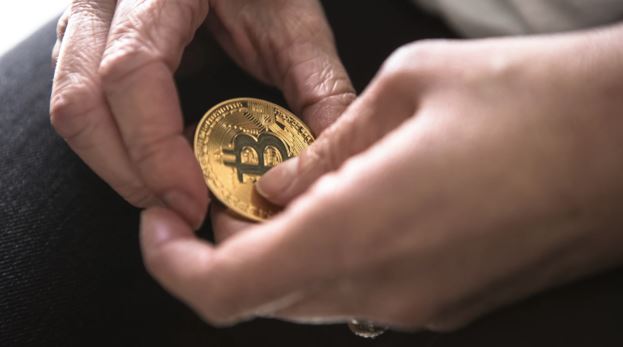 Bitcoin and altcoins have dropped sharply in terms of prices and market caps over the past few weeks. The overall cryptocurrency market has now fallen by around $1 trillion from its all-time high in November 2021. Bitcoin's price has dropped by 10% since the beginning of the New Year and it has now touched $40,000 from its high of over $69,000 last year. At the same time, other major altcoins have also crashed, with many recording double-digit percentages the past week. This includes Ethereum, BNB, Cardano, and Solana.
Bitcoin Records Longest Losing Streak Since 2018
Cryptocurrency analysts had earlier predicted steep sell-offs. Everyone now wonders when the market will turn around. Bitcoin touched a low of $40,680, recording its longest losing streak since August 2018. Launched in 2009, the original cryptocurrency recently celebrated its 13th year of existence. January has traditionally been a slow month for Bitcoin. However, this year things have been worse.
Impact of Recent Federal Reserve Actions
Last week the Federal Reserve officials had discussed their options for taking stringent steps to arrest inflation that has touched the highest limit in 40 years.
The Fed released the minutes of its meeting where the possibility of interest rate hikes and ways to control the balance sheet were discussed.
According to many investors, Bitcoin and other digital coins benefited in the past few years due to the Fed's relaxed, emergency monetary policy. These steps revolved around supporting the pandemic-affected economy.
The central bank also printed over $4 trillion to support the traditional markets. As the government begins reversing all these policies, Bitcoin seems to be taking the impact.
Perception about Bitcoin Trading
There is another factor that seems to be affecting the cryptocurrency's price. There is a general perception in the market that Bitcoin trades similar to risky assets, such as tech stocks.
There is a general macroeconomic uncertainty that has lowered market players' conviction. The challenge is determining when and where the Bitcoin price will stabilize.
Past week, the digital coin's price was down 35% from its all-time high. It has fallen by almost 80% in the past and the market took a lot of time to recover.
While many analysts claim that the market is on the verge of a fresh bull run, many others speculate that there is very little price support currently. Bitcoin is expected to fall up to $39,000, close to the price it touched in September 2021 before starting its rally.
Billionaire's Prediction
According to cryptocurrency billionaire, Mike Novogratz, Bitcoin's price has almost bottomed out and traders should expect it to rebound from here. He claims the coin should not fall below $38,000 on charts. There is a growing institutional demand for cryptocurrencies and it is a major factor that could help Bitcoin and other coins gain value.
Many large institutions are currently putting positions on. Institutional investors have shown a growing interest in the crypto markets since 2020, as these digital assets have gained more mainstream attention.
Bitcoin grew by over 400% in the past 2 years while altcoins such as Ethereum and Solana have made even bigger gains.
At the same time, Bitcoin and other coins have consistently maintained a reputation for being highly volatile. This has discouraged many big investors even when there have been many predictions that Bitcoin is well on its way to replacing gold as a value-storage asset.
It was conceived that the Feds will continue to maintain low rates in the long term. While they have announced plans of raising the rates, the increase will be up to 2% over a period of 2 years. They will keep buying Treasuries for some time. This has created a kind of liquidity bubble.
Conclusion
There are also serious considerations about inflation. If the Fed is unable to control inflation, the situation has a big potential to get out of control. So, there are both positive and negative signals for Bitcoin and other cryptocurrencies in the near future. But before making an investment you must aware of these legal risks in cryptocurrencies.
The crypto market is going through a special phase and it is hard for anyone to make any clear predictions. The market has lost almost $1 trillion in valuation. If the crypto billionaire's predictions are to be believed, the market may have just bottomed out and maybe ripe to enter a bull run.
---
Interesting Related Article: "What future holds for cryptocurrency?"