Below, you will find 45 Black Friday awesome deals for web designer, coders, and online entrepreneurs.
Prepare yourself to save thousands of dollars and get some awesome tools and services.
Whats included? Everything you need: premium WordPress support service, front end and back end stacks, website and landing page builders, the most complete WordPress themes, useful plugins, and even more.
FYI – companies that are not offering special Black Friday deals and which were included in this article, have already exceptionally good rates (FixRunner – a WordPress maintenance service) or they are free to use (WhatFontIs).
UI Kits and dashboards save you tons of time and help you create better web apps.
Creative Tim offers a massive 97,5% discount to get Front End and Back End Stacks which includes 63 UI kits and dashboards built on top of Bootstrap, Angular, React, and Vue.js, 28,128 components, and 978 example pages.
Regular Price: $3,945
Black Friday Price: $99
Grab the deal now.
Total

– The Most Complete WordPress Theme
Total is a complete WordPress theme that has everything you need included, so you won't spend additional money on plugins.
It is so easy to use, that you won't need help from professional WordPress support companies or friends. Using the included 3 bundled premium plugins – Visual Page Builder, Templatera, and Slider Revolution, it is super simple to create the website you need, no matter from which category it is – personal, business, blog, portfolio, shop, photography, etc.
Special Black Friday offer – 50% discount, get Total right now.
The Gray Dot Company is super popular SEO and marketing firm for mid-size businesses from all over the world.
Why does everybody love this team of SEO experts?
Because they have decades of experience, because they innovate every moment, they overdeliver, and probably the most important, they love their work.
For them it is a pleasure to help companies increase organic traffic.
Get your free consultation today.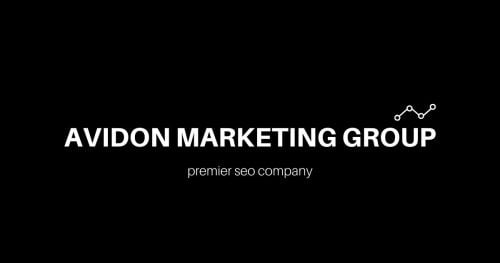 You are looking for a super experienced SEO firm that can help you generate serious amounts of organic traffic and make your website rank higher in search engines, for the keywords you need?
Stop the searching and take a look at Avidon Marketing Group.
Their SEO team is made up of experts in this niche, people that come with smart and new ideas, and people that love their work, having a huge passion for SEO.
Partner with the Avidon Marketing Group and make your website great again.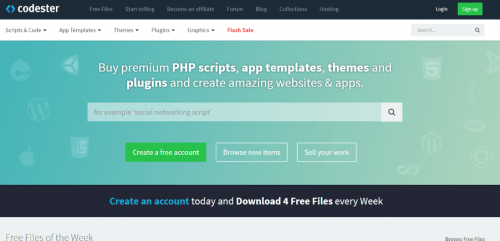 Codester is a huge marketplace filled with tens of thousands of premium website themes, plugins, apps, scripts, codes, and much more.
They even offer high-quality free stuff.
Check it.
Bonsai is the most popular producer of freelancer dedicated web tools. You can use Bonsai to create professional invoices, contracts, and proposals, to track time, and much more.
They also created a complete self-employment tax resource page where you will find complete information on this subject, and a tax calculator that is free to use.
Webdesign Toolbox gathered the best web tools for designers, coders, and web strategists in one place that is simple to browse and use.
Browse Webdesign Toolbox find the right tools for your projects.
Taskade is the most customizable, easy to use, and affordable (also free forever plans) all-in-one collaboration tool in the industry.
People from all over the world voted Taskade as the number 1 product on the famous Product Hunt website.
Sign up for the free plan and get things done with your remote team.
Mobirise is a powerful offline website builder that comes packed with everything you need:
3,600 awesome website templates
Sliders
Galleries
Forms
Popups
Icons
And everything else
Use Mobirise to create all kind of websites – personal, shop, one-page, creative, etc.
For Black Friday 2020, you will get Mobirise with 97% discount.
Goodie is a popular web development service used by web designers from all over the world and by companies that want to amplify their online presence through simple WordPress websites, and 1-10-page websites.
Get a free quote from Goodie today.
With the code "BLK5G2020" you'll receive 5% discount for your first project.
CollectiveRay became a popular brand after they created some of the best tutorials, tests, and reviews for WordPress, Joomla, and web design in general. Here you will always find complete information.
For Black Friday 2020, they handpicked the best deals.
Check them.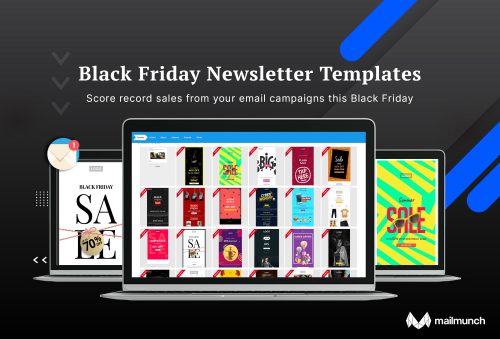 Mailmunch is a professional and complete email marketing tool that you can use to generate massive sales from your mailing lists.
With this tool, you can create high-converting landing pages, autoresponders, opt-in form, and any kind of email newsletter you need, including for Black Friday.
Use Mailmunch to heavily increase your email conversions rates. 
Unlayer is the easiest to embed and complete email template builder for SaaS. Let your website visitors create engaging email newsletters and landing pages directly from your website.
Embed Unlayer on your website today.
All WordPress websites should use schema markups because it will help them get more organic traffic and rank higher in search engines.
If you don't already use schema markups, get Schema Pro WordPress plugin and quickly add them.
Get Schema Pro right now and supercharge your website.
Websites that use Rank Math WordPress plugin generate more organic traffic from the existing content.
This plugin is free to use and it runs autonomously after a basic configuration.
Get Rank Math for free.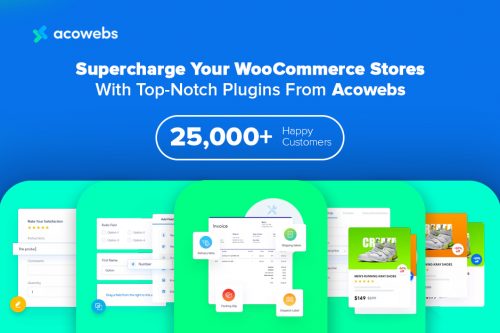 Acowebs will make your WooCommerce store stand out of the crowd and get many more sales that usual.
How?
They created a bunch of professional and technologically-advanced WooCommerce plugins like WooCommerce Bulk Discounts, WooCommerce Product Add-ons, WooCommerce Checkout Manager, etc which are not only feature-rich, but also comes with world class UX. More than 25,000 stores from all over the world use Acowebs products with huge success.
Join them.
Heroic Inbox is a smart new way to manage customer support email directly from your WordPress website interface.
By using this solution, you will save tons of time and it will help you better manage customer support.
Learn more about it.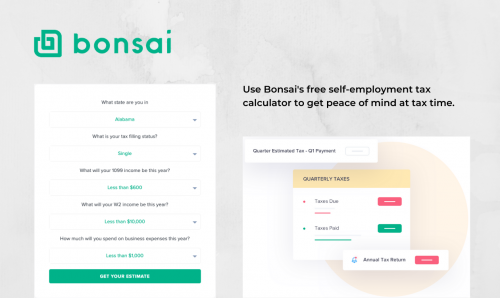 Bonsai created this free 1099 tax calculator that lets you estimate how much taxes you need to pay each year.
Get your free estimate right now.
UPQODE – WordPress Web Design Agency

UPQODE is a web design agency in Seattle  that builds beautifully designed,  mobile responsive, and customer-focused websites that have been praised for their high-quality.
Having exceeded the expectations of more than 400 customers, UPQODE is recognized as in the TOP-3 Website Design companies in the U.S. as rated by TechReviewer. Whether they're building an e-commerce store or a complex network system, UPQODE will work hand-in-hand with their client to select the optimal solution for their business needs.
Notism is a brilliant design feedback, prototyping, and workflow web app for creative teams to review and collaborate on design & video work.
For Black Friday, they offer a 50% discount for 3 months. Use this code – BLACK50.
Now or Never Deal for Admin Dashboard Templates deal on WrapPixel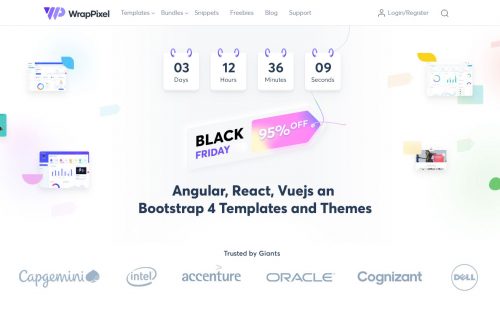 On WrapPixel, you will find some very cool admin dashboards and Bootstrap 4 templates.
For Black Friday, they offer a massive 95% discount.
Get this deal now.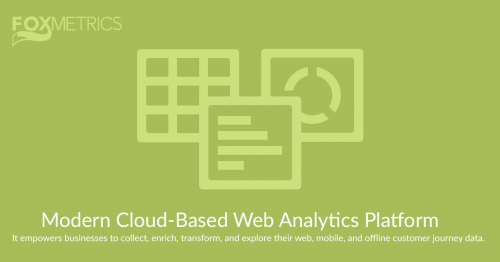 FoxMetrics is a professional web analytics platform that will help you understand with ease how your website is doing and what needs to be improvement.
The interface is simple to use, quick, and intuitive.
Sign up for the free trial and see how it works.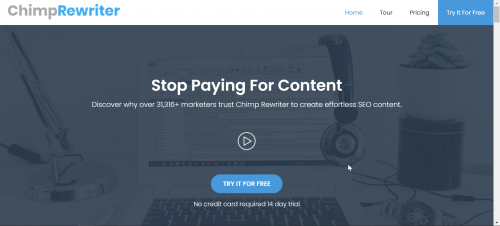 ChimpRewriter is the best spin and rewriter tool on the market, being used with huge success by over 31,316 markers from all over the world.
It uses Artificial Intelligence and Natural Language Processing technologies and it does a fantastic job.
Try it for free for 14 days.
Joanna Vaiou is a SEO expert that delivers fantastic results. Many of her customers consider Joanna a magician, because she generates impressive amounts of organic traffic.
Get in touch with Joanna and let her do her SEO magic for your website.
Looking for professional translation services for your websites, emails, documents, and more? Get in touch with BeTranslated, a specialist agency with years of expertise in this field. They take the hassle out of the translation process.
WPAOS – Your Remote WordPress Partner
WP AOS will take care of your WordPress website – one-time fixces, emergency help, malware removal, ongoing development, and maintenance.
They have huge experience in this industry, being the remote WordPress partner for thousands of websites from all over the world, including some of the best in different industries.
Let WP AOS experts take care of your WordPress website.
Use coupon code BLACKFRIDAY2020 at the checkout to receive a 50% discount on all WordPress services.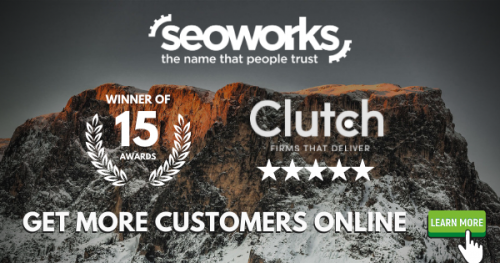 SEOWorks is the favorite SEO agency for many international companies from all over the world, both mid-size and huge corporations.
They adapt and innovate for each customer, finding the best solutions and SEO strategy. SEOWorks will help your website rank higher for the keywords you want and receive more organic traffic.
Get your free quote today.
WhatFontIs will help you identify any font from any image, in 40 seconds and 3 easy steps, for free.
This is the single font identifier that has a database of over 700k indexed fonts and which can identify both free and paid fonts, including Google fonts.
Identify the fonts you like with WhatFontIs, it is simpe and quick.
Landingi is a professional landing page builder used by thousands of marketers, agencies, and business owners from all over the world.
It is packed with 300+ gorgeous landing page, popups, and funnel templates, and with a smart drag-and-drop builder.
Use Landingi to create high-converting landing pages in no time, even with 0 design skills.
For this year's Black Friday, Landingi offers 30% off the Automate plan in the 6 or 12-month subscription.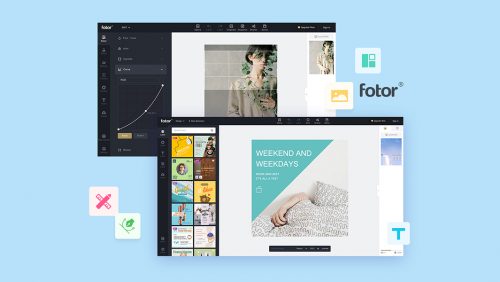 Fotor is an all-in-one online photo editor that will help you create stunning visuals for your websites and social media channels.
You don't need any design skills or previous experience to use Fotor at its maximum capacity, the interface will guide your every step.
You can even use Fotor as a background remover tool, it works excellent.
uKit stands out from the crowd as the simplest and the most affordable website builder used for small business project development. The system delivers an impressive feature set, which contributes to its performance and popularity. It comes with hundreds of responsive customizable templates, several cost-effective pricing options, integrated eCommerce and blogging functionality, handy widgets and tools needed to effectively promote your business on the web.
Do you have doubts regarding the choice of the best web design platform? Then picking uCoz will be a great idea! This free website builder makes it possible for beginners and web design experts to start all types of web projects from scratch and with little coding awareness required. The system works great for bloggers, business owners, freelancers and ordinary users, who are looking for simple yet functional web design opportunities. Its module-based structure contributes to the effective, convenient and logical web design process.
Pixpa is the favorite website builder for creative people from all over the world because it comes loaded with gorgeous premade designs and beautiful elements, and because the interface helps big time.
Sign up for free.
RumbleTalk will help you quickly add a moderated chat on your website in minutes, without writing a single line of code.
For Black Friday 2020, they offer a 50% discount. Use this code: 88BFRIDAY50.
If you use technical or complicated words on your website, you should add a glossary of terms and help your audience understand what you are saying.
To do that, use Heroic WordPress Glossary plugin, the best solution in the industry.
Get it for free.
WordPressToWix.PRO specializes in providing quality and reliable WordPress to Wix migration services. The automated platform will effectively help move your web project from the CMS to the website builder, making sure that it retains its performance and high end visual appeal. The system has a rich portfolio of successfully transferred websites, which speaks in favor of its professionalism and reliability.
Blabber – All-in-One Elementor Blog & News Magazine WordPress Theme + RTL
Blabber is an extremely versatile WordPress solution for all types of blogging and online newsletter websites. Supplied with over 23 unique demo styles, countless subpages, widgets, shortcodes, elements, content blocks, and even premium plugins, the theme's functionality is through the roof. It is also completely customizable thanks to the inclusion of two amazing page builders: Gutenberg and Elementor. Completely overhaul the theme's visual appearance within their intuitive, drag & drop interfaces. Build an extremely engaging blog with various blog post types and review functionality, and enable your readers to like and share your content on their own social profiles.
Want to sell books, movies, or other products (physical or digital)? Then you'll be glad to know that the theme is fully integrated with WooCommerce and includes a fully functional store of its own. The Yoast SEO plugin will come in handy for securing higher Google rankings and overtaking your competition much more quickly.
ilders.Pro is a trusted website migration service, which sees its mission in transferring web projects between well-known website builders or CMS. The system ensures fast and easy service, individual client approach, distinctive project focus and cost-efficacy. Such approach makes it possible to complete any website transfer task with high quality and within the preset deadlines.
Abstract will help you with all kind of API keys:
IP Geolocation
Email verification
Phone validation
VAT validation
Website screenshot
User avatar
Website screenshot
And much more.
Get your free API key right now.
XSTORE – Responsive Multi-Purpose WooCommerce WordPress Theme
XSTORE is the most complete and easy to customize WooCommerce store theme. It has a massive library of gorgeous 95+ shop designs and tons of elements.
Get it for $39.
Topper – All-in-One Elementor Blog & News Magazine WordPress Theme (Pro Plan)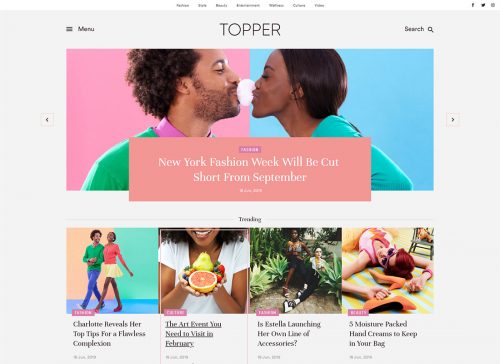 Get Topper to launch a multi-functional WordPress blog using Topper. It's the ultimate choice for online magazines and newspaper websites. The theme includes a wide choice of premade pages and layouts that are ready to be customized with the Elementor page builder. It is also compatible with Gutenberg and delivers an advanced content editing experience.
Gutentype – 100% Gutenberg WordPress Theme for Modern Blog + Elementor
Do you need a ready-made theme for your multi-functional blog? Look no further. Gutentype features all that you need. It's an all-inclusive WordPress theme containing everything needed for getting started with your web projects of any level of difficulty. As the name implies, it is based on the Gutenberg page editor. The theme features many blog and layout styles. Download the pack to get everything needed for the launch of a feature-rich online project.
Iconscout is loaded with over 2 million of icons, illustrations, 3D elements, and Lottie Animations (coming soon). These graphics are top-quality and look amazing.
Using the built-in online editor, you can easily customize the icons and illustrations with your branding. Supercharge your website with stunning visuals from Iconscout.
This Black Friday, you have 50% discount for all annual subscription plans.
Get this awesome deal right now.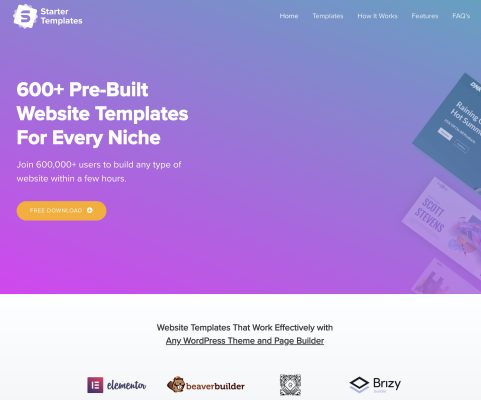 StarterTemplates is the most complete professional package of 600+ Pre-Built website templates for every niche. All the templates look amazing and work effectively with any WordPress theme and page builder. Join the 600,000+ users that already use with huge success these gorgeous templates. Free download!
Rhodos is a fully responsive, multifunctional solution for all types of modern business websites. Easy to set up and work with, it will be a great pick for everyone, regardless of your level of experience. Choose from a great number of demo styles and subpages or create your own layouts from scratch inside Elementor's intuitive drag & drop interface. Take advantage of the countless premade modules to showcase your services, team, and experience, and set up a handy Events Calendar to inform your users about your events, activities, and gatherings in advance.
To help you sell your products or services, the theme has been made fully compatible with the latest version of WooCommerce and includes a pre-made store of its own. Set up an email newsletter with MailChimp so your readers never miss a new publication and make use of the custom blog post types and blogging pages to build an engaging blog that will keep readers invested for hours on end.
Conclusions
As you just saw, this article is a complete resource of Black Friday deals for web designers and developers. We included everything you need, including a WooCommerce full support service.
Get the deals right now.
---
Interesting Related Article: "How to Build a Profitable Business with a Great Website"