More than a decade after it's emergence, it's clear – blockchain is here to stay. This decentralized record-keeping system has proven its worth, as it has tightened network security, increased transaction speeds, and reduced costs.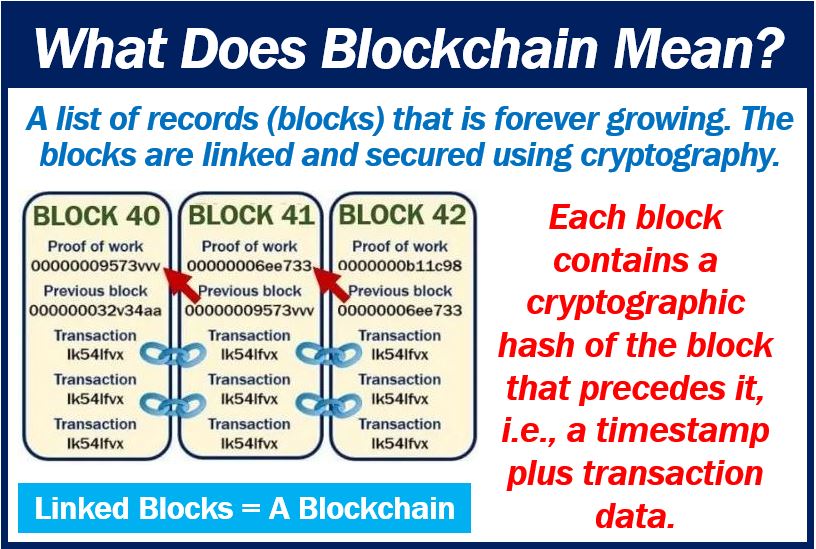 More than 84% of companies surveyed by consulting firm PricewaterhouseCoopers have experimented with the technology. And while these entities are intrigued by blockchain's promise, scores of startups are busy at work improving this system.
Below, we'll highlight five blockchain companies that we feel will make a breakthrough in 2020.
Black Cactus Global
Although they also utilize machine learning and the internet of things, Black Cactus Global is known for its blockchain solutions. Using their experience in blockchain, they build KYC compliance systems, foreign exchange platforms, and digital wallets for their clients.
Specifically, they have worked with businesses in the real estate, financial services, and health care industries. But their solid track record of performance isn't the only thing that has stood out to us. Recently, they've secured licensing agreements, expanded into India, and acquired venture funding.
All are signs of a company on a firm growth trajectory. As a result, if you're looking to buy into a promising blockchain startup, Black Cactus is worth a look. Check out Black Cactus Global stock information and decide for yourself.
BTCS Inc
Blockchain is a sector that is still in its infancy. Barely a decade has passed since Bitcoin, the first commercial-scale application of blockchain, went live.
Experience in this industry is worth its weight in digital gold. That's what makes BTCS worth watching. They were founded in 2013, and in 2016, BTCS became the world's first publicly-traded blockchain company.
This business creates shareholder value acquiring valuable digital assets like Bitcoin and Ethereum. They are also in the process of developing a data analytics platform. This application will enable consumers to evaluate risk, performance, and tax implications more effectively.
Despite the economic dislocation caused by recent events, they remain on an aggressive growth footing. In late April 2020, they raised capital to purchase digital assets oversold by retail investors during the current downturn. With BTC set to rally past 10,000 USD soon, it looks like they made a great call.
Riot Blockchain
The gold rush is over – to mine BTC these days, considerable investment is required. However, despite this formidable obstacle, Riot Blockchain has stepped up to the plate. They aren't just trying to make contact, either – according to a recent report, they are swinging for the fences.
On April 30, 2020, Riot invested in 2.4 million USD in 1,000 Bitcoin Miners – computers built specifically for Bitcoin mining. A week earlier, they donated 100,000 USD to a COVID-19 relief fund in their home state of Colorado.
Not only are they doubling down on growth in uncertain times, but they also have cash to spare. This fact hasn't gone unnoticed by crypto finance experts, who lauded the 39% QoQ growth of their stock price.
BTC mining is a risky business. Yet, despite this fact, Riot Blockchain has found success. If you're going to invest in this sub-niche, include them in your portfolio.
Grayscale Bitcoin Trust
Curious about getting involved in Bitcoin and other cryptocurrencies, but intimidated by the process? That's the problem Grayscale Bitcoin Trust set out to solve when they opened for business in 2013.
Rather than worry about joining crypto exchanges and storing your digital assets safely, Grayscale makes the process familiar. You invest in their fund, and they use your money to invest in BTC.
Consequently, any stock owned through Grayscale tracks with the price of Bitcoin. Except for admin costs, any gains are effectively the same, minus the hassle.
Increasing uncertainty has made Grayscale's BTC fund increasingly attractive as a store of value. However, another milestone has driven its stock price upward in recent days. "The Halvening," a programmed moment when Bitcoin's block subsidy reduces by half, is about to trigger for the first time in four years.
This act, by design, squeezes out marginal Bitcoin miners. In turn, this further restricts the supply of Bitcoin, increasing their value. Because of this, holding stock in Grayscale Bitcoin Trust may be a profitable play in the coming days.
DigitalX
The blockchain revolution hasn't been restricted to America and Europe – it's also transforming businesses Down Under. DigitalX has facilitated this shift by providing two core services – blockchain development and digital asset management.
Beginning life as a software firm in the 1980s, DigitalX moved into the blockchain space in the past decade. While they do everything from ICO consulting to running a blockchain-driven media service, they have struggled recently.
All told, DigitalX has tanked 89% over the past five years. Below-target revenues, plus COVID fears caused a sizable chunk of that plunge. So, why buy? First of all – things aren't as bad as they appear. This company has a relatively stable financial position – they hold 3 million USD cash-on-hand, over and above liabilities. Second, the recent downturn drove their stock down to just $0.03. Given the panic selling that went on, they are probably worth more than that.
To be clear – this is a high-risk play. DigitalX's performance pre-COVID is related to structural issues that their management team needs to address. As a short-term play, however, buying may appeal to investors with a strong stomach.
Blockchain Technology Is Rapidly Evolving
Blockchain is transforming the business/finance world in ways most people can't comprehend. Consequently, this dynamic presents an opportunity for bold investors. While it's tough to know where things are headed, those with an appetite for risk could profit handsomely in the near-term.
Video – Cryptocurrencies
________________________________________________________________
Interesting related articles: