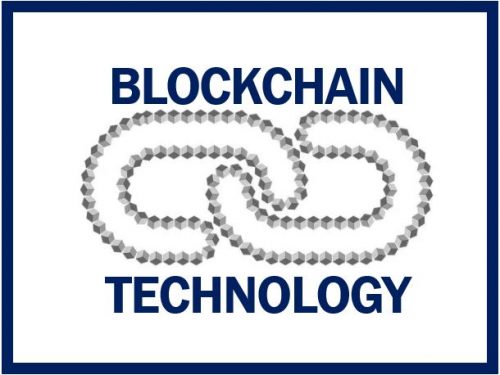 While cryptocurrencies like Bitcoin and Dogecoin continue to dominate the headlines, there's another potentially even more important technological revolution which receives much less media attention. I'm talking about the development of the blockchain itself and its growing variety of real life applications.
In this article, we'll run you through what blockchain is and how smart contracts are being used to simplify complex, inefficient transactions.
What Exactly is Blockchain?
Most people have heard of blockchain – usually in some sort of crypto reference – but many have no idea what it is and how it's actually related to cryptocurrencies like Bitcoin.
Blockchain is simply a shared, distributed ledger on which transactions are recorded (digitally) and linked and reconciled together. This allows market participants to see the full ownership history of an asset, such as a cryptocurrency, and each record on the ledger is encrypted as an extra security measure to prevent miscreants from altering any information stored on the blockchain.
So, Blockchain is essentially a system of recording and storing information in such a way that makes it very difficult/impossible to hack or compromise its underlying principal of transparency and security.
How Do Smart Contacts Work?
Smart contracts are a type of self-executing contract which are hosted on the blockchain network and can be used for countless different purposes, across virtually every industry, from healthcare to finance to defence.
Transactions executed via smart contracts are trackable and irreversible. These contracts can be used to simplify complex transactions and make the sales process must easier to manage.
We can take a house purchase as an example of how a smart contract can make a transaction much more efficient and easier to execute. A smart contract can be used by the buyer, real estate agents, banks and sellers to check and store the buyer's eligibility for a suitable mortgage, look at the ownership history of a particular property, and prevent title defects when making the transfer, among other things.
In Summary:
Most people have heard of blockchain but many have no idea what it actually is and how it works.
Blockchain is a shared, distributed ledger on which transactions are recorded and linked and reconciled together.
It allows market participants to see the ownership history of an asset in a transparent and secure fashion.
Smart contracts are a type of self-executing contract which are hosted on the blockchain network
There are countless real life applications to smart contracts, from healthcare to finance to aviation.


---

Interesting Related Article: "