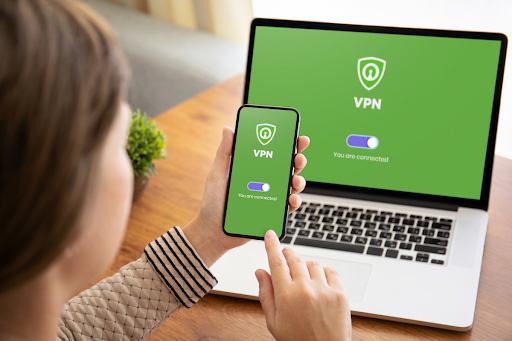 One of the up and coming new players in the VPN field is BlufVPN. It was launched in 2020 and now it has the ability to offer almost 500 servers in almost 56 different countries. But the question that arises here is, how good is it really? Is it even reliable for everyday tasks or not? Is it good in terms of privacy and security?
Above all is it giving value according to its pricing? So, here we are to solve this problem of yours. Read our full bulfVPN review for the answers to your queries. Clear all your queries before you join BulfVPN and enjoy all its features.
Short Review – BlufVPN
BlufVPN is currently available for both Android and Windows, being a new provider it will slowly expand its server to more platforms like iOS and macOS.
The good part about it is that it's going pretty well for both Windows and Android till now. Whether it's about user-friendliness or it is about security, it is going extremely well.
The speed is also improving according to the user's needs. Till now there is no severe lag or delays faced by the users while streaming and browsing which is the plus point.
BlufVPN also uses AES 256-bit encryption which is an industry-standard to protect users' data. Everything seems to work well but there can be a little improvement with the customer services.
How fast BlufVPN is?
One of the most important aspects to consider while choosing a VPN is speed. While connecting to a VPN, it's normal for connection speed to dip, but it should not create a major impact while browsing.
BlufVPN just takes a few seconds to start in comparison to other VPN providers. Also, the speed is decent throughout which is reliable for everyday streaming. Sometimes it slows down while connection speeds, but still, it is sufficient to load webpages and stream without any lag.
Is BlufVPN safe and secure to use?
For any VPN it is essential to use protocols that are safe and secure. One cannot use any random safety protocol, it can be harmful and compromising for the user's data.
That's why BlufVPN ensures its users to browse anonymously. With this, the user data and identity will be safe and secured.  BlufVPN offers openVPN, IKEv2, and many more safety protocols. Meanwhile, it also claims to keep zero logs.  It also has an automatic kill switch which helps in preventing IP links.
Is BlufVPN user-friendly?
BlufVPN always uses bright-colored schemes and an intuitive user interface which makes it easy to use for customers. Also, It is easy to download and set up in just a few seconds. Sometimes users can have technical issues, but they can contact its customer service. 
It is also quick to use, attractive, and well-designed. The other plus point is it is one of the cheapest VPNs out there in the market.
Pricing of BlufVPN
BlufVPN is one of the cheapest VPNs in the world. If the user opts for a three-year plan, they just need to pay a couple of dollars.
There is no free trial available but if you didn't like the service, there is a 30 days money-back guarantee for all the new users.
You can test it for a month and get refunded if you are not comfortable with it or if your VPN is not up to your expectations.
BlufVPN has three different paid subscription options:
$9.99 per month

$41.88 per year

$72.00 for three years
What payment options BlufVPN can accept?
BlufVPN accepts several types of cashless payment modes. Users can purchase a plan using a credit card, debit card, visa card, MasterCard, etc.
If you want to download the VPN via different app stores you can also pay through online payment services, Google pay, UPI, etc.
How many servers BlufVPN have?
For all the VPNs available in the market, the number of servers is always a priority. BlufVPN allows a small number of servers, currently, it has 500 running in over 50 plus countries.
Pros and cons of BlufVPN
Pros of BlufVPN are – 
It supports both Windows and Android.

It can use upto 5 devices at a time.

It has access to over 500 plus servers.

It supports Netflix and torrent.

It has growing customer services.
Cons of BlufVPN are – 
It is still trying to get better at helping customer support on its website.
Conclusion
To conclude, We would say that after experiencing BlufVPN is a pretty good VPN service available in the market. It offers everything that is required for streaming. It offers decent speed, it is affordable, it also has a refund policy, and much more. 
At the same time, it claims that it does not keep any logs of users which actually make the users aware that the provider does log some information including their IP address.
Above all, it is very user-friendly, reasonably fast, safe, and secured VPN. Before buying, all customer demand is perfectly available with this product. If you're looking to level up your stream skills, speed, server, privacy, this will be your perfect choice.
I know it's hard to believe while reading this review, but clear all your doubts just by trying this out. I'm sure you'll be completely satisfied, but just in case if not, you'll be refunded with your entire money.
What are you thinking now? Go, try it out!
---
You may be interested in: Remote File Server Access Without A VPN