High school goes by in a flash with pranks, laughter, road trips, exams, and SAT preparations. However, in the end, when you have to decide which college to go to and how many applications you should fill out, things can start getting stressful.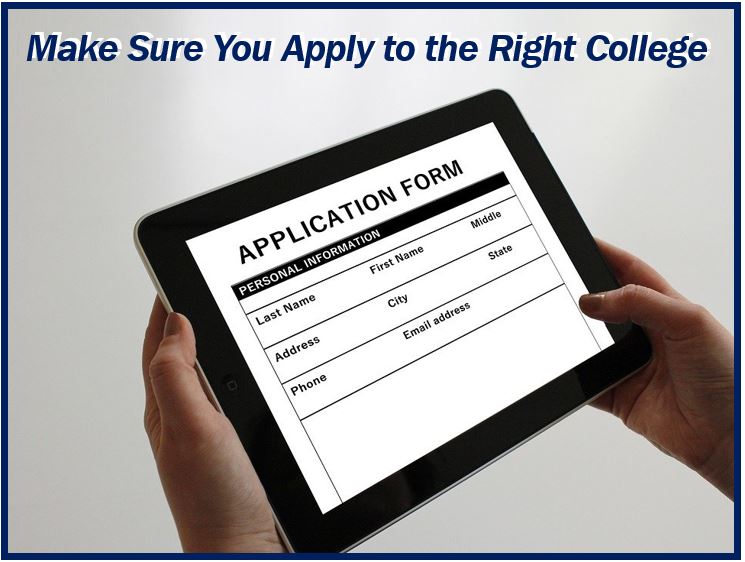 Often, during this process, students make some wrong choices which they regret years later. Hopefully, the recommendations we offer you in this article will prevent you from making those life-changing mistakes.
1. Trying to do it fast
You will be spending the next few years at college. What you study there will determine what type of job you will have and your income, perhaps for the rest of your life. This is definitely not something you should rush through.
Take your time, think carefully about your talents and shortcomings – what were your favorite subjects at school? When you have a better idea of what you would like to study and the career to pursue, you can start searching for the right college or university, fill out application forms, and send letters.
2. Don't choose a college to be with friends or boyfriend/girlfriend
Often, students make the mistake of choosing a college simply because their friends or boyfriend/girlfriend are going there. Don't make the same mistake. Where you study should, above all, meet your academic and career requirements, and not your social life.
Wherever you go, you will soon make make new friends.
3. Following the family legacy
Young adults sometimes choose a college because they want to please their parents or do not want to let them down. Some parents want to relive their lives, without making the same mistakes again, through their children.
If this is happening to you, speak up and put a stop to it. This is your life, not theirs. If one of your parents is, for example, a doctor and you love chemistry and biology, then medicine might be a good choice for you. However, if you hate science but love literature, history, and art, choose the right course accordingly.
4. Don't be rebellious
It is human instinct for teenagers and young adults to challenge older people, especially their parents. In fact, many animals have similar instincts. If your parents offer you good advice, do not immediately reject it because your are 'going through a rebellious stage.'
They have much more experience than you do, and probably know you better than anybody else. This does not mean, however, as we mentioned earlier, that you do everything they say. The same applies to your teachers, uncles, aunts, grandparents, etc.
5. Selecting somewhere just because it is fun
Choosing a college just because the students there have fun parties would be wrong. The most important thing to consider is the learning environment and the percentage of students who get good jobs after they graduate.
Remember, you are choosing a college where you can study what you are good at and like, so that you can carve out a career for yourself.
6. Deciding you won't get in before even trying
The worst thing you can do to yourself is to assume the worst, i.e., give up before you even start. You never know whether the college you are not applying to, just because you think that you would never get in, might accept your application.
Most univerisites and colleges do not accept applicants just because of their academic achievements. They also consider your circumstances, communication skills, hobbies, etc. If you don't apply, you will never know whether you might have got in.
7. Distance from home shouldn't matter
Some people prefer to be near home while others want to be as far away as possible. Again, remember that the most important thing is finding somewhere that has the right course for you. Where it is should be near the bottom of your list of priorities.
8. Choosing a college because it is highly ranked
Every student wants to go to a prestigious Ivy League school because of their reputation. However, millions of extremely successful adults across the globe never studied at an Ivy League school.
Read more at https://collegeapps.com/how-many-colleges-should-i-apply-to/
9. Not trying for scholarships
Not trying for scholarships because they stress you or you don't think you would ever get one is no reason not to try. The only way to find out whether you would succeed or fail is by giving it a go. If you don't try, you will never know.
10. Spending all your money in summer before college
College can be an expensive undertaking. You will need money for rent, food, travel, study materials, and fees (unless you have a scholarship). Save as much as you can and don't blow it all during the summer months before you start.
Hopefully, after reading this article, your risk of making choices that you will later regret will be much smaller. Good luck!
_______________________________________________________
Interesting related article: "What does Qualification mean?"