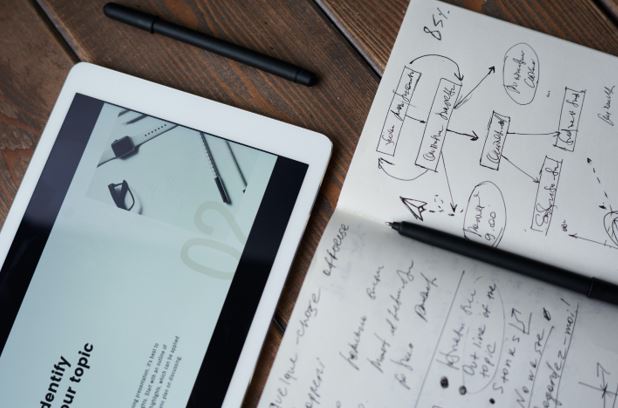 The purpose of the brand image is to present the concept of its product or services delicately to the target audience. Your brand's name, logo, and content are the rightful determinants that justify its value and positioning in the target market. Therefore, for a successful business, your brand's identity must be apparent and engaging with optimized messaging.
Moreover, in the current high-paced environment, you only have 1-3 seconds to grab your audience's attention. In other words, in a glimpse of time, consumers make their choice to either press the 'read more' button or scroll forward. Therefore, your marketing content should be short and attractive.
Here is a look at the best marketing tactics you can take to 2021 to reap enhanced results.
1 – Know Your Customer Better Than Anyone Else
Today, a 'one-size-fits-all' marketing strategy does not have any impact. Marketing prospects that can communicate the brand's concept precisely are more likely to produce potential leads. Therefore, to achieve quality results for your brand, you must focus on personalization methods.
The best way to excel in successful marketing for your brand is to know your consumers and their behavioral stats incredibly well. Use tools to track their age, ethnicity, income level, occupation, marital status, schooling, number of children, preferences, shopping habits, purchasing history, etc.
For example, if you target an audience based in New Zealand, look at Kiwi consumers' actual registry and analyze their buying preferences and behavioral patterns. With the help of available promotional products in NZ, you can ensure that your marketing plans comply with your target market, specifically in the New Zealand region.
2 – Add Confidence to Risk-Averse Buyers
Ads aim to convince your audience to transform into brand-loyal customers. Therefore, it is vital to focus on embedding a compelling call-to-action with your every marketing campaign. With well-crafted content, you can prompt your consumers to hit the purchase button and give your product a chance to prove itself. Once they have committed themselves, let your product or service do the rest of the magic.
3 – Create a Meaningful and Interactive Website
Advertising can be an expensive endeavor for most new and small business owners. From printing flyers, brochures, and other items to have them distributed in multiple areas can hold business owners back from spending on other vital marketing areas. However, advertising is not always expensive. Websites are an ideal business tool, which incurs no additional costs, such as printing and distribution. Unlike print media, consumers find websites more convenient and interactive, thus, keeping them engaged for a much more extended period.
An interactive website is one of the most critical elements for running a successful campaign for your brand. However, many businesses establish a website but, ironically, waste its productivity by not regarding it as a primary marketing tool. Studies suggest that most consumers exploring new goods and services prefer to visit the business website before making a buying decision.
Therefore, do not be the corporation with an unprofessional, clumsy, and vague website as it deters prospective customers away. Please pay attention to the website's interface, visuals, and content to utilize it to its full potential.
4 – Daily Updates through Social Media Stories
According to a recent survey conducted by Adweek, almost 80 percent of the traffic on a brand's social media is from Instagram users. It also tells us that social media stories are currently among the most effective promotional choices to frequently communicate and engage with consumers.
Through Social Media, you influence your audience actively and implicitly. However, it is not just about paying for ads based on meaningless marketing campaigns. Consistent blogging about your product or services is essential and plays a pivotal role in its overall marketing campaign. This way, you can turn new customers into lifelong clients via information-based marketing.
Paid advertisements, however, are the right way of attracting instant revenue or growing followers. It can directly take the users to your product or pricing page, transforming them into a warm lead.
Bear in mind that social media algorithms are continually evolving. Therefore, you must thrive in retaining continuous communication with your followers.
5 – Make a Plan for Marketing In 2021
As we have addressed some of the most critical areas of brand marketing strategy, it is time to shed some light on its execution. For devising a result-oriented marketing campaign, you must come up with an action plan that involves all the major stakeholders of our organization. Make sure that your goal is long-lasting, economically feasible, and timely deliverable.
Try not to waste time over clichés that you would not be able to execute timely. Create a list of operations that can achieve instant goals without delaying the follow-up process.
Conclusion
While creating a result-oriented marketing campaign for your brand, always consider the critical stakeholders of your firm. However, you should lead the process by yourself and execute the most important moves. Make sure you frequently evaluate your marketing strategy's critical segments and dedicate a team of professionals to get the job done.
---
Interesting related article: "What is Brand Management?"