Startups use plenty of different web tools and services in 2023. Why? Because it is the right away to do it, no matter if you have a large or small budget.
The right web tools and services will help you get a fully functional website, a stunning logo, an online shop and everything else in no time.
Find below over 30 web tools and services reviewed in short:
Low code software
WordPress themes and plugins
Logo platforms
SEO agencies
Web design agencies
and more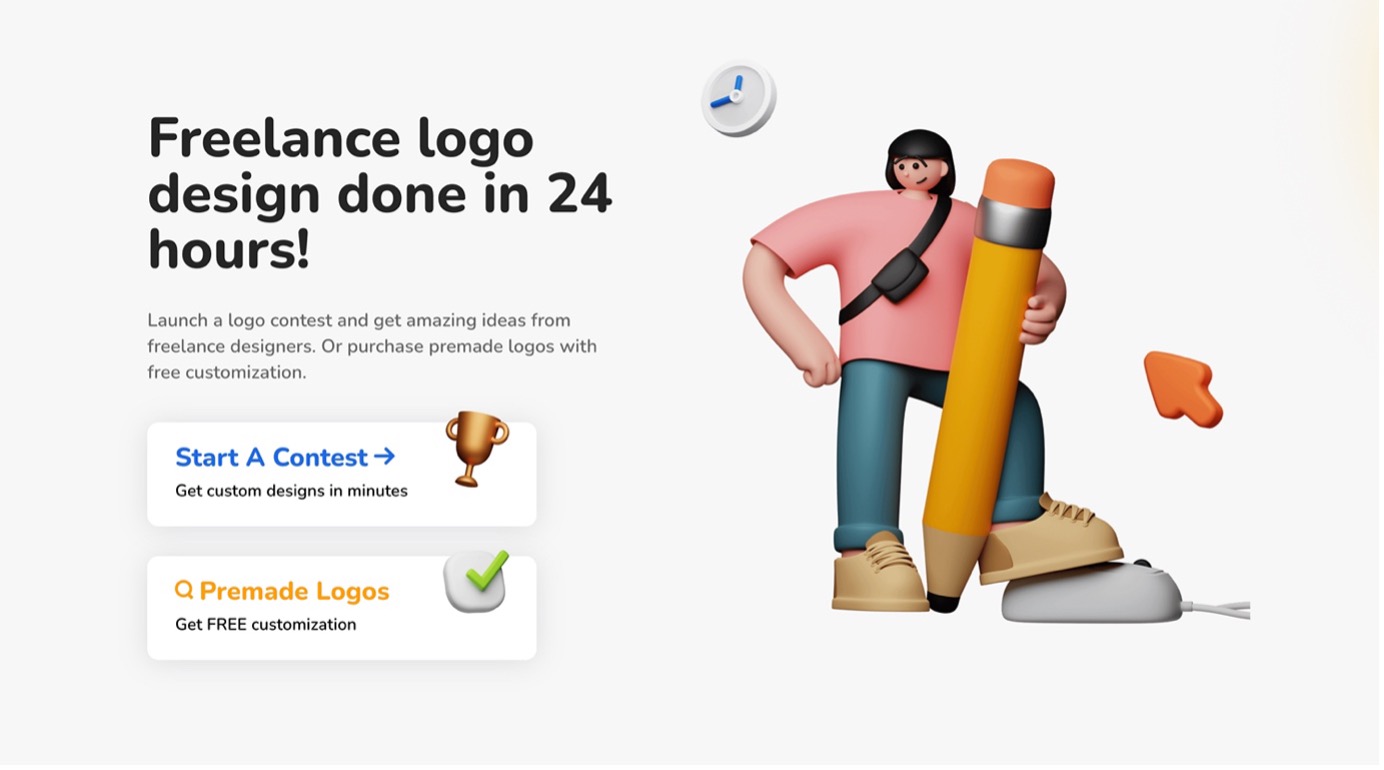 You want your logo to be designed by a professional graphic designer but you don't want to pay hundreds or thousands of dollars?
No problem, FreelanceLogoDesign will help you launch your very own logo design contest in which professional graphic designers from all over the world compete for your prize – minimum $79.
The platform works flawlessly and the logos look stunning.
Try it. 
Web Design Auckland is a professional, all-inclusive agency that will craft you a high-converting website and it will help you with all the things you need:
– Branding
– SEO
– Photography
– Video
– And much more
Contact Web Design Auckland for a free quote.
Cyberlands.io helps start-ups and digital businesses survive cybersecurity risks delivering penetration testing (offensive sevices) for API, Web, Mobile technology as well as defensive cybersecurity monitoring services. Among his public clients are British digital bank Amaiz, Estonian cryptoexchange Coinfield and american cybersecurity vendor Hideez Inc.
Mobirise is a powerful offline website builder that is easy to use, it is fast, and secure.
When you start Mobirise, you will find over 7500 awesome blocks and a brilliant intuitive interface.
Try it.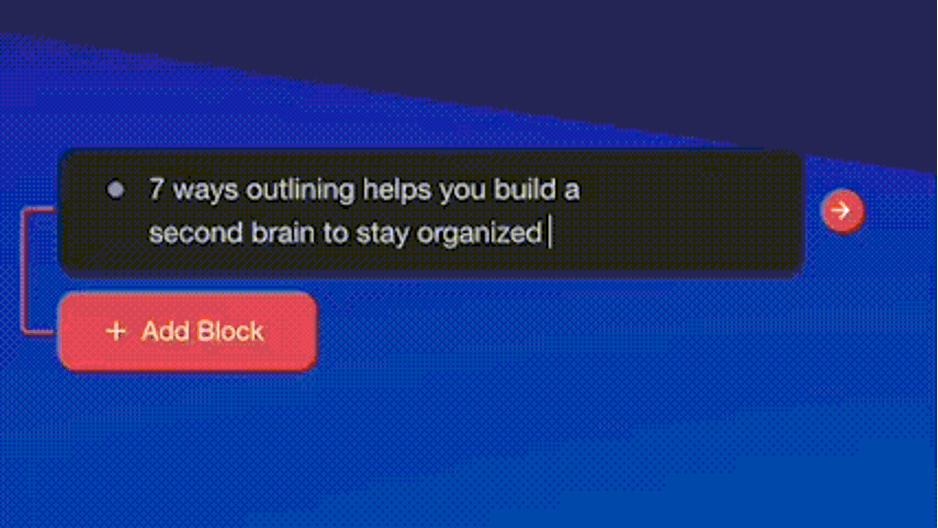 Taskade is a super collaboration tool that gained huge traction since its launch, a few years ago, and it is constantly evolving.
They launched Taskade AI which is the first collaborative AI writer.
This new feature is free to use and you can try it right now.
TestingBot is a cross-browser testing tool that will help you do all your automated and manual testing using a simple and intuitive interface.
Start a free trial and see how it works.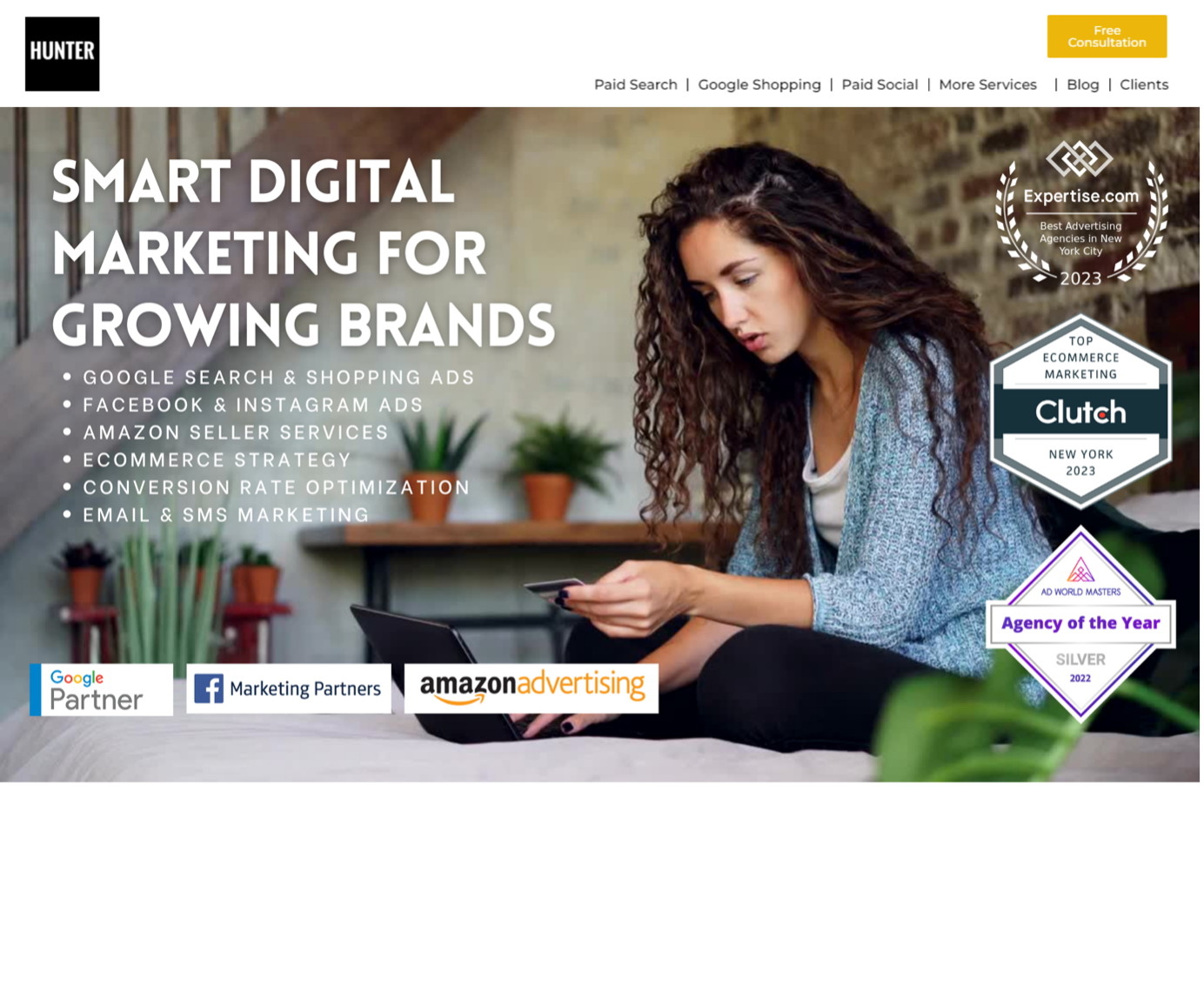 Hunter is an expert agency with huge experience and track-record in online marketing for DTC and eCommerce brands.
No matter what targets you want to achieve, these guys will help you big time.
Reach out for a free quote.
WhatFontIs is an absolutely free tool that helps you identify fonts from pictures.
Take a picture of the font you like, upload it to WhatFontIs website and follow the 3 simple steps to find out the name of the font you like, its price, and where to download it from.
As a bonus, you will get 60+ free and paid font alternatives.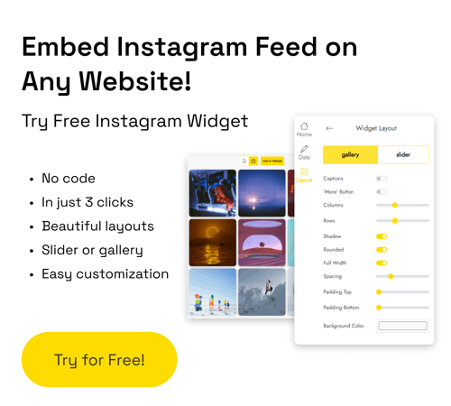 Using Mobirise Embed Instagram Feed, you can easily embed Instagram directly on your website, using a simple widget, and no coding.
Try it for free.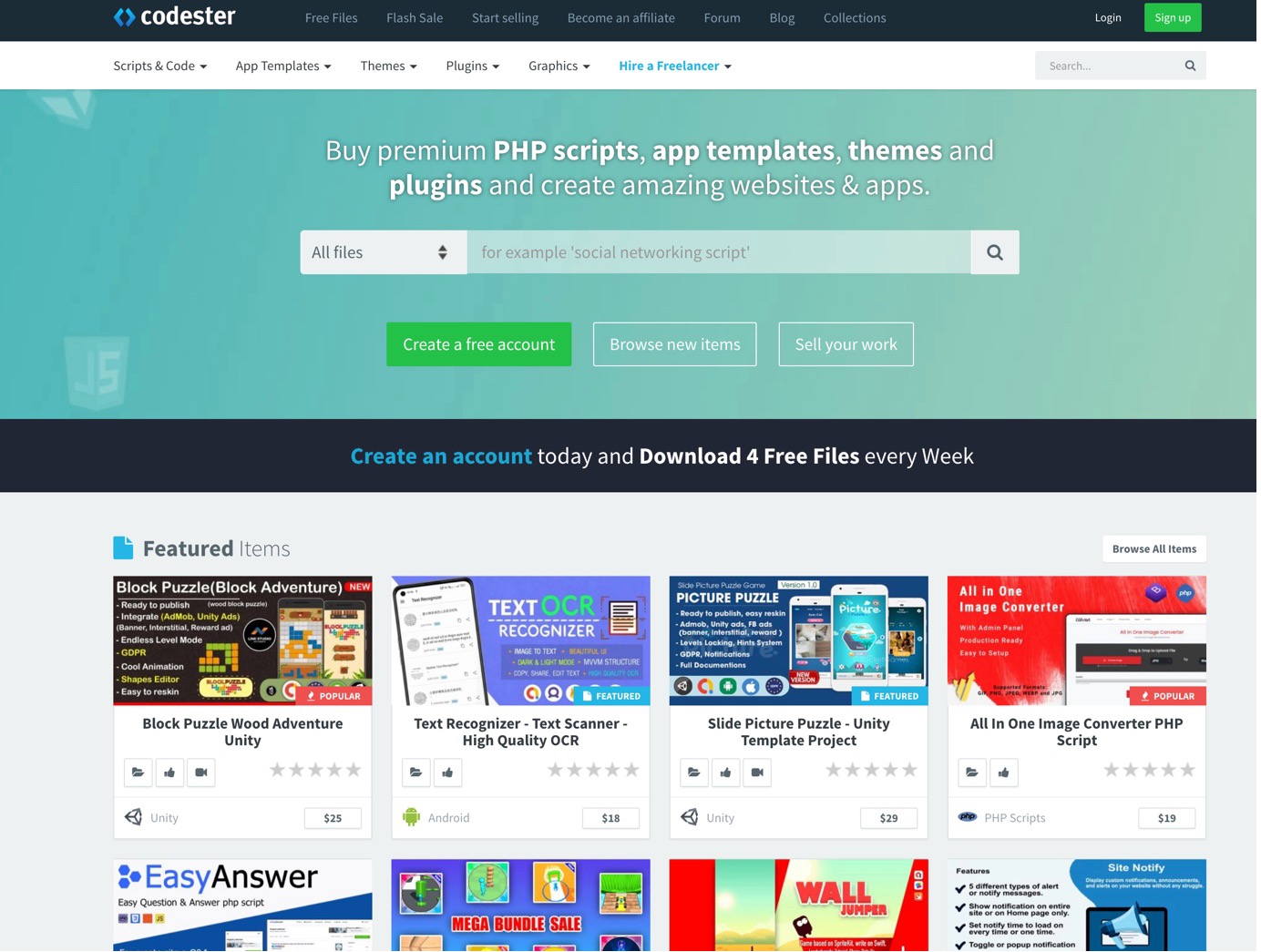 Codester is a huge marketplace loaded with cool stuff:
– Scripts and code
– App templates
– Themes
– Plugins
– Graphics
Take a look.
Astra is one of the top WordPress themes you can use to create any type of website. What makes Astra so special is its free version, which you can use indefinitely at no cost.
Astra provides powerful customization options that allow you to customize your site exactly as you desire, and it integrates seamlessly with all the leading page builders to make coding a thing of the past.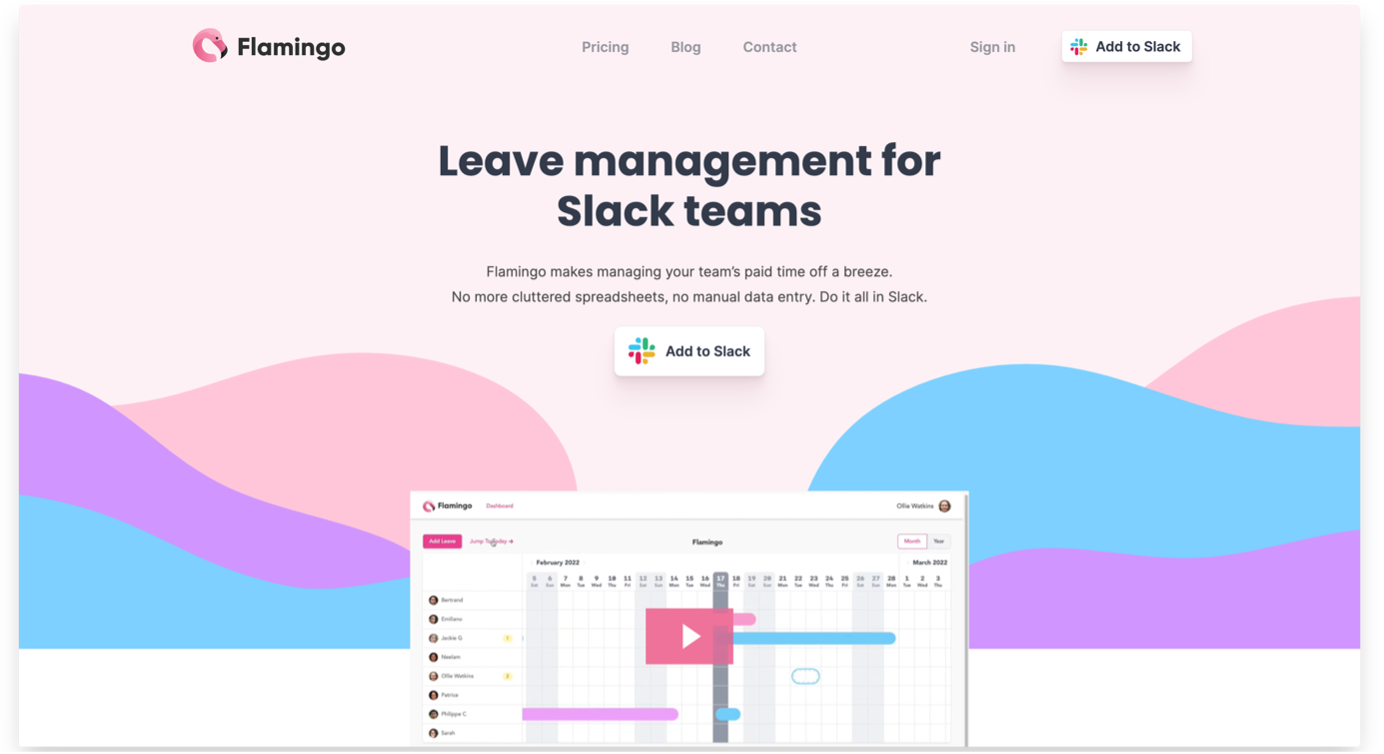 Flamingo is a leave management tool created specifically for Slack teams.
If you are using Slack and you need such a solution, Flamingo is the right way to go. It will help you get rid of spreadsheets and manual entry, automating your workflow.
Free for up to 10 users and the Business plan starts from just $2 per user per month.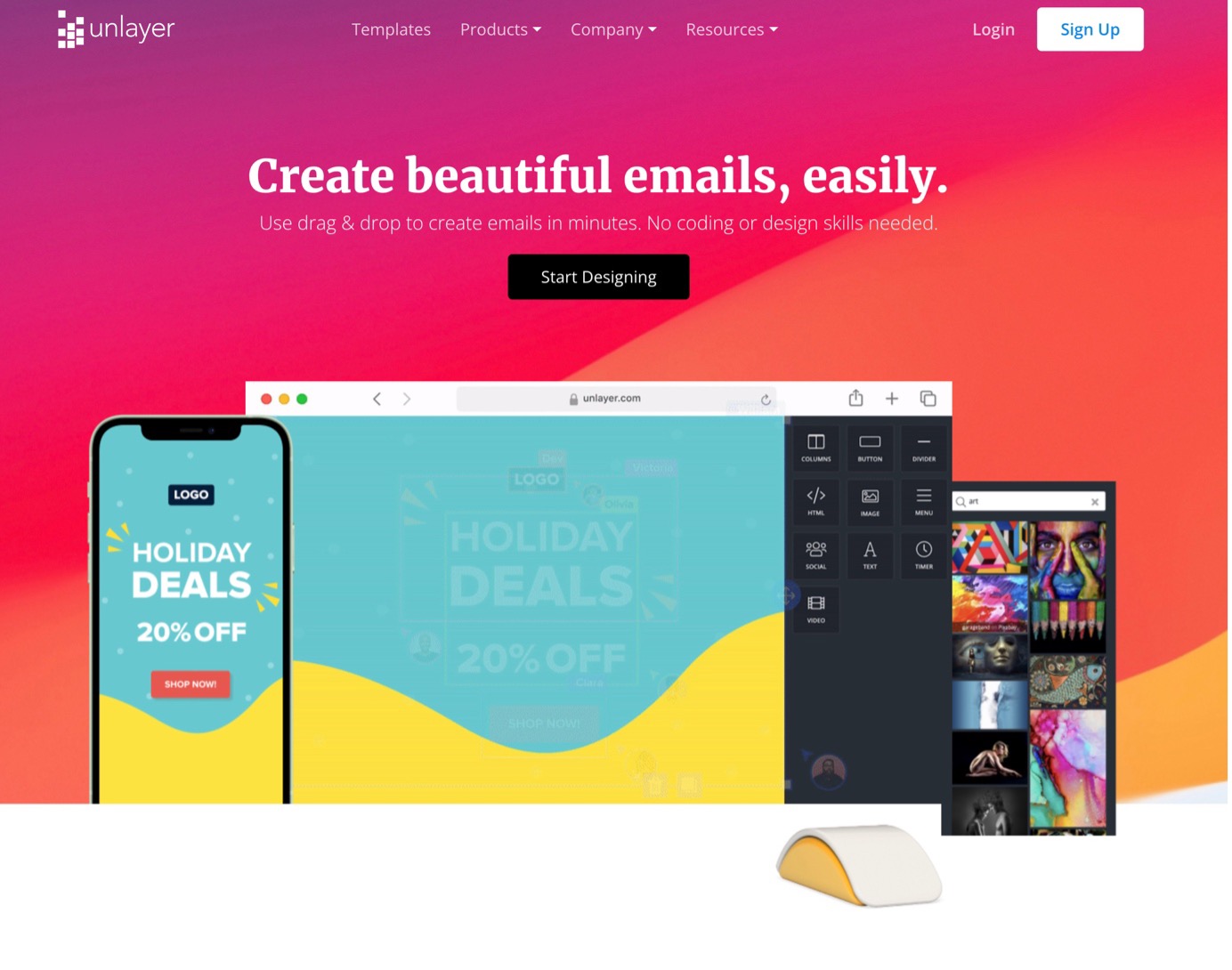 Unlayer will help you with complete information on dynamic email content.
Learn everything it is needed to apply it to your email marketing strategies and watch your conversions increase.
It is simple.
Guerrilla is a great agency to work with if you are looking for SEO, PPC, and website design in general.
They have great experience in these industries and their rates are competitive.
Get in contact with Guerrilla.
Soft UI Dashboard PRO React is an Innovative Admin Template for MUI and React.
It is built with over 300 frontend individual elements, like buttons, inputs, navbars, nav tabs, cards, or alerts, giving you the freedom of choosing and combining. This admin template also comes with 54 fully coded example pages if you want to get inspired or you just want to show something directly to your clients.
You will save a lot of time going from prototyping to full-functional code because all elements are implemented.
Complete SEO is an organic search marketing and technology company. They help small and medium-sized businesses grow their sales, and organic search rankings through innovative software focused on local SEO and nationwide B2B verticals. Rating Grades, GBP Maximizer, and WP Optimize are just a few of the SEO applications they offer to clients and as standalone software. They also have a services arm and provide free SEO consultations.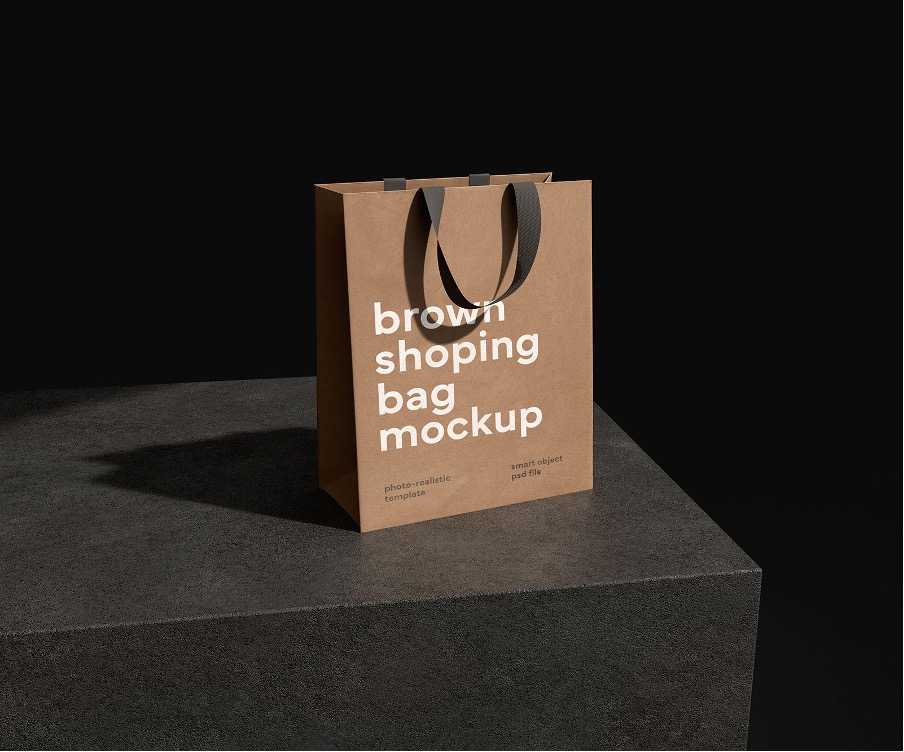 Get creative and stylish in showcasing your fashion brand with these photo-realistic, high-quality shopping back mockup templates.
The mockup templates are gorgeous with realistic light and shadow effects and crisp eye-catching details. These shopping bag mockups will make your branding design really stand out.
You can easily customize the PSD files. Using the smart layers, you can change the label designs on the bags. You can even edit the brightness and background color of the scene depending on your brand theme. It's all up to your creativity.
Virtual Events Chat
Boost engagement at any online event by using a group chat service like RumbleTalk Group Chat alongside your live stream. This powerful platform is user-friendly for both the chat administrator and the audience and offers a customizable design that can fit any kind of event.
It also provides a range of engagement tools, such as one-on-one calls, Q&A sessions, polls, and file and media sharing, making it an all-in-one platform.
To get started, visit www.rumbletalk.com to create your own chat, or contact the support team at [email protected] for a free demo.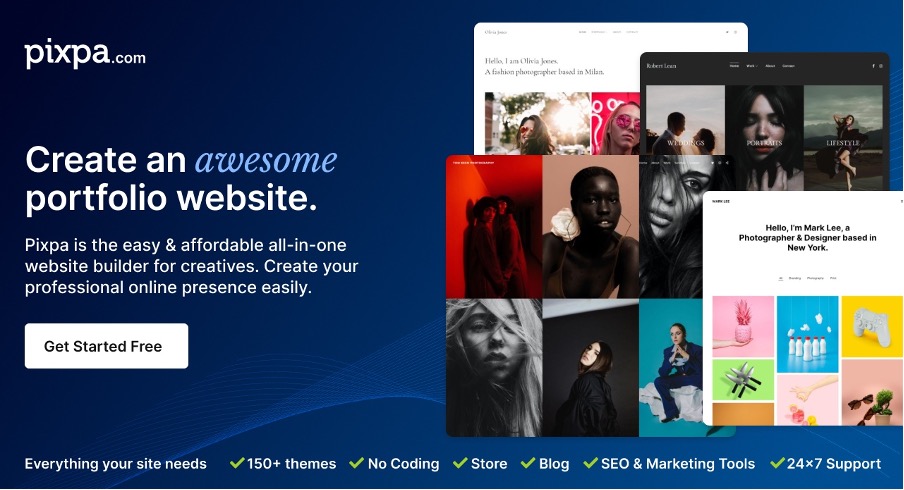 Pixpa is a portfolio website builder that is loaded with 150+ stunning website designs.
Each website design was crafted by experts designers and you can be sure that your portfolio website will load fast, will be SEO-friendly, and it will help you convert with ease.
This is one great resource to read everything you need about 11 WordPress ticket systems.
These guys compared them in detail and offer you a complete installation guide.
Take a look.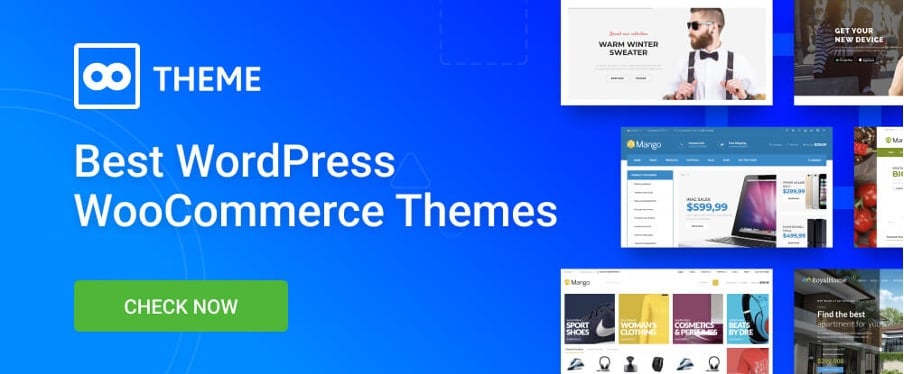 Here you will find professional WordPress and WooCommerce themes that will help you boost your website sales.
With over 70,000 happy customers, 8theme is one of the most important and appreciated developers of unique website themes.
Take a look.
Make Your Best Decision After Consulting Our Shopify Invoice App Blog

There are many Shopify invoice apps available, each with different features and benefits. It's important to choose the right one for your business in order to streamline your invoicing process. To decide which Shopify invoice app is right for you, consider your business's specific needs and compare the features of each app. Make sure to read reviews from other users before making your final decision. With the right app in place, you'll be able to streamline your invoicing process and save time on administrative tasks.
Best Website Templates For Startups & Enterprises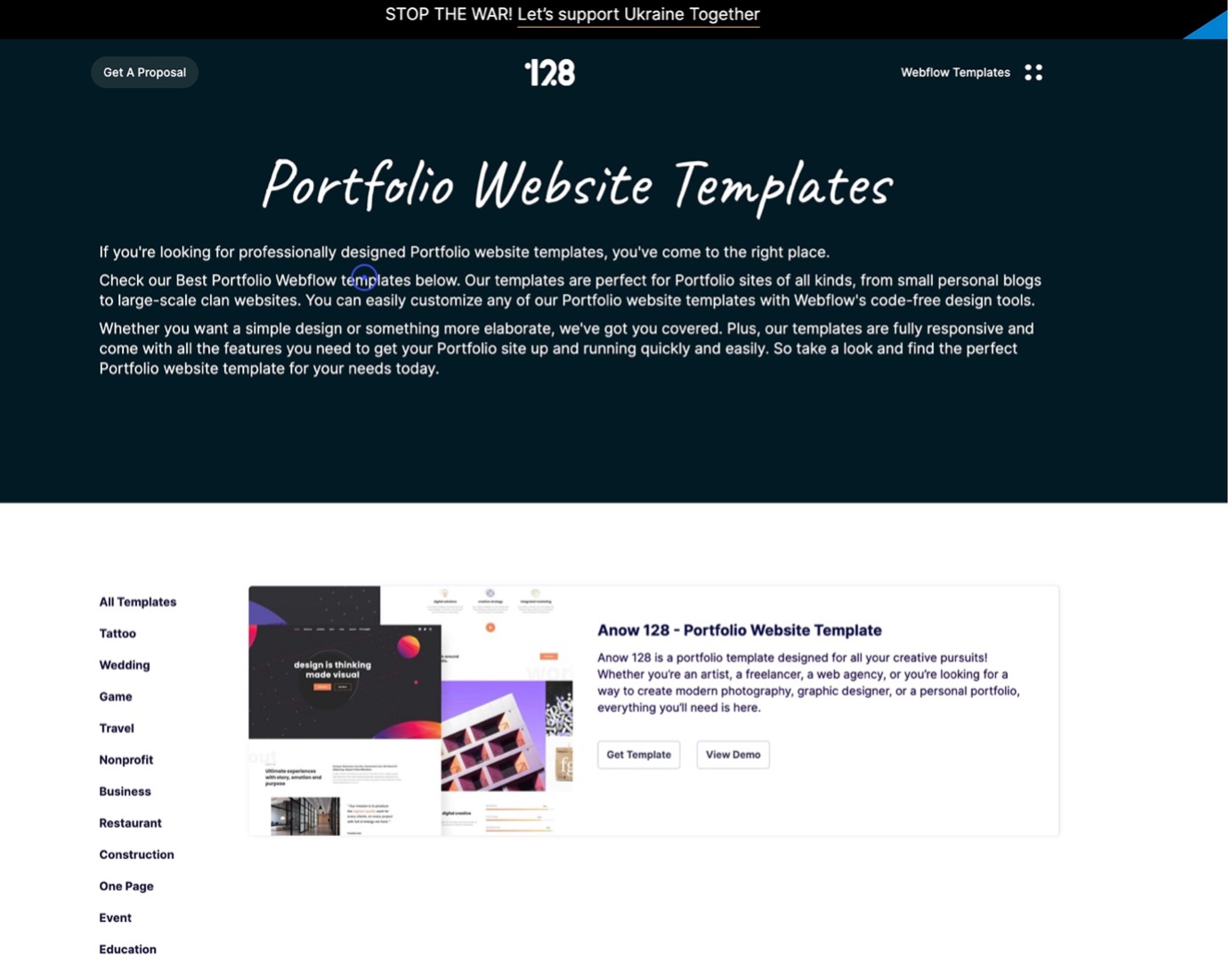 If you're starting a new business from scratch, the Webflow startup template is the perfect starting point for any new business. Webflow templates include all the basic elements you'll need to get your project off the ground, including pre-built pages, content blocks, and a consistent style guide. Plus, it's easy to customize to match your brand's unique voice and style.
And if you need any help, our friendly support team at 128.digital is always here to assist you.
Best Website Design Firms in Savannah of 2023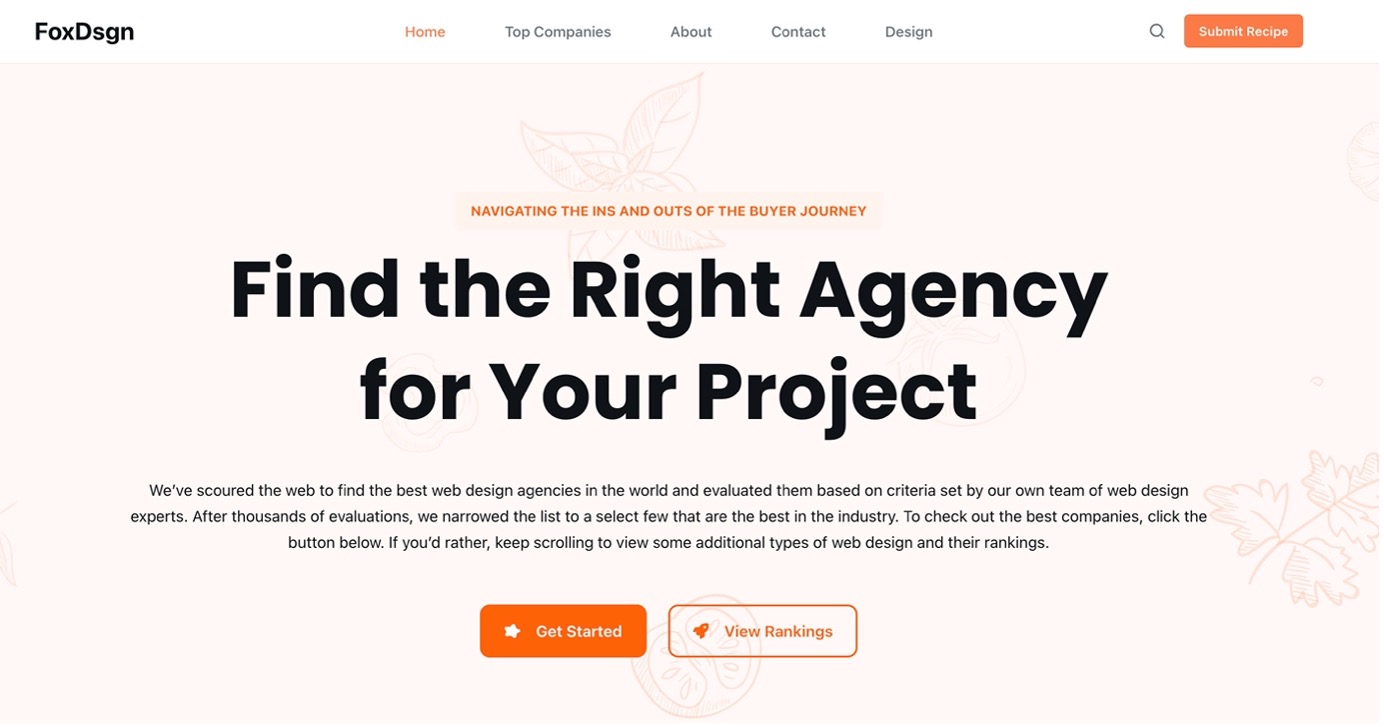 With a wealth of experience and a commitment to excellence, professional website design companies can help you create a website that is both visually stunning and highly functional. Whether you are looking for a simple website or a complex e-commerce solution, the web design companies in Savannah have the skills and experience to meet your needs.
Choosing a web design company doesn't have to be difficult. Just take your time, do your research with our list of top 15 web design companies in Savannah , and make the final decision. With the help of professional experts in FoxDsgn you'll find the perfect company for your needs in no time!
Opinion Stage offers a platform for creating visual conversational surveys, quizzes, polls, and forms that get more responses and better results.
Start creating your own visuals.
CollectiveRay, run by a team of developers, tech editors, project managers, and marketing agency owners is a tech magazine aimed at making it simple for people to use tech simply. Focusing on a number of niches, our tech team creates simple step-by-step articles, tutorials and roundups for our audience keeping things both useful and usable.
Marketing1on1 is a highly motivated internet marketing services company offering online marketing solutions and website marketing services for businesses to be recognized online.
A powerful gaming WordPress theme like Gamic makes creating a website simple as pie. It is premium and modern and does not require you to learn how to code. It features a fully responsive design to help your webpage look awesome regardless of the device the user is on. The template works perfectly for crypto, gaming, metaverse websites, or online stores selling NFTs or shooting guns.
Gamic uses the power of Elementor to help you craft page layouts like a pro. Edit every tine design element, slider, or sidebar until you are happy with the result. There are several beautiful demos ready to get you started within minutes. With a one-click demo import, you get all that and even more.
WooCommerce integration is another great feature of Gamic. The theme comes with the support of the Elegro Crypto Payment plugin too. With the MailChimp integration, building an email list is easier. Besides, gamic supports the RTL feature. And there is much more to add to this list.
The Alliance WordPress theme is the ultimate choice for building extranet and intranet websites. It's a multi-concept WordPress theme with three stunning homepages, multiple inner pages, and layout styles for different needs. The Alliance theme is also suited for online communities, intranet/extranet services, online courses, membership websites, job boards, online courses, and knowledge bases. The download package contains many handy features and customization options, which help you adjust the theme's look and feel according to your needs. It's easy to apply any changes to the theme code-free, thanks to its compatibility with Elementor Page Builder.
Launching a striking website in a matter of days is easy when you use the right ready-made theme. Qwery WordPress theme lets you create a remarkable and functional website without applying much time and effort. It is a versatile web theme featuring a collection of 100+ demo styles. All pre-designed skins and inner pages are ready to be edited with the Elementor page builder. Most of the essentials are already included. For example, Qwery includes various premium-quality plugins, which you can use for free, like two online booking options, the events calendar, Contact Form 7, etc.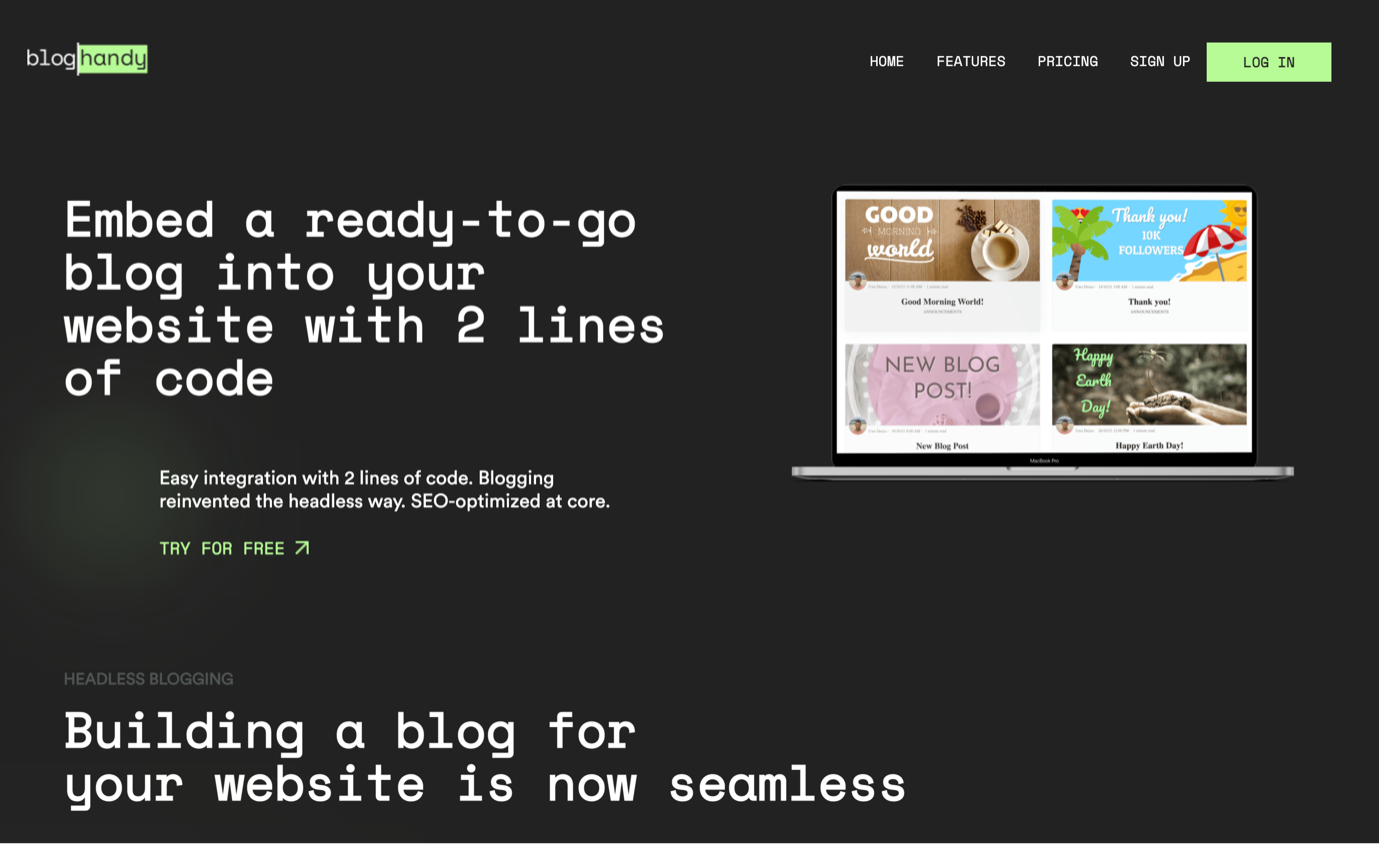 If your website doesn't have a blog and you want one but you don't know how to do it, use bloghandy.
Using this tool, you will embed a ready-to-go blog into your website with just 2 lines of code.
The added blog will let you write cool content for your website and get organic traffic faster than you think.
With over 100,000 developers and agencies using AdminMart templates, these guys are among the important names in the industry.
All these templates look stunning and are easy to customize.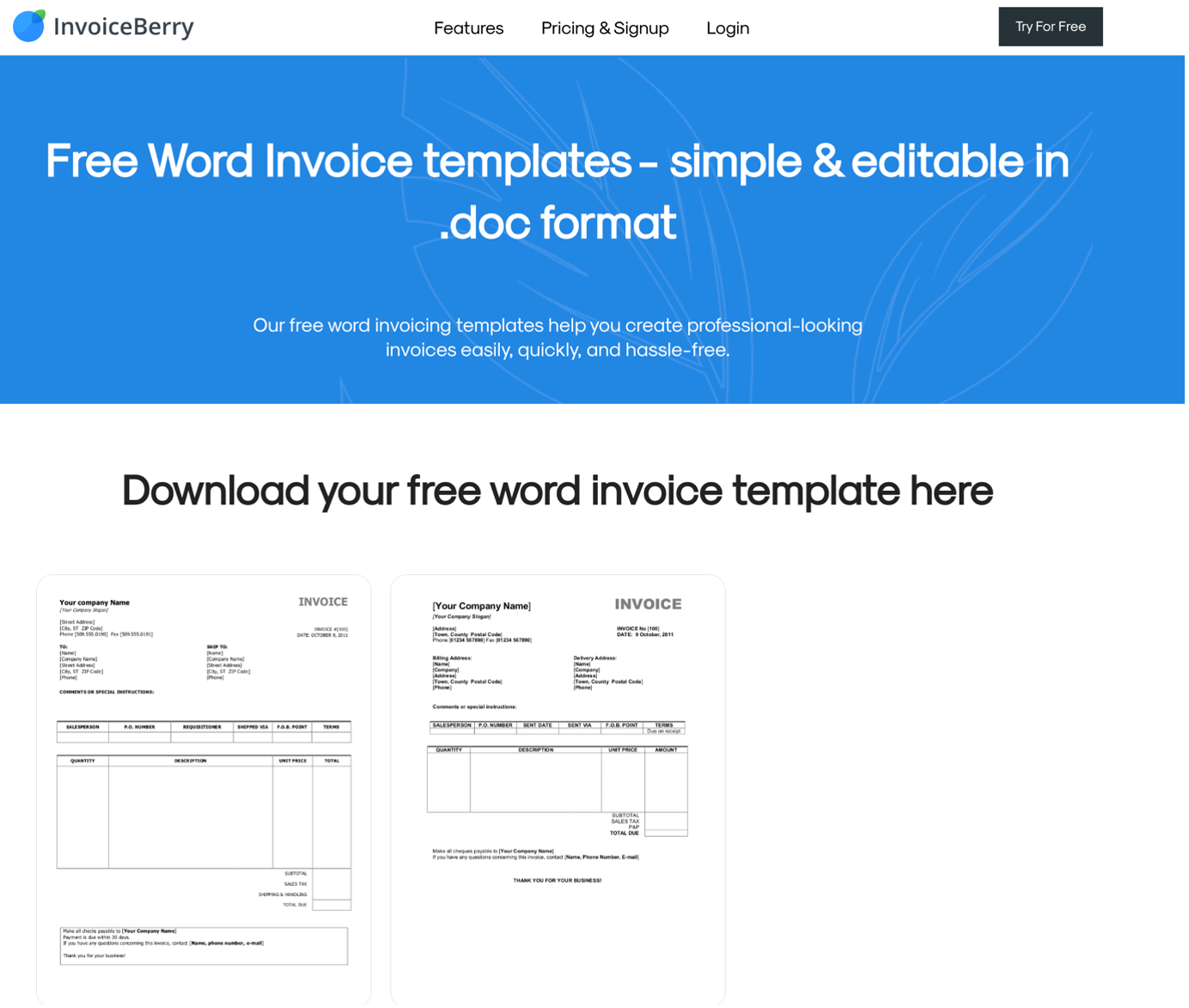 You need a nice invoice template but you don't want to pay for one?
No problem, InvoiceBerry will help you with a free but professional invoice Word template right now.
Get it.
Do you know which are the best fonts for your email marketing campaigns?
On this page you will find great tips and information.
Check it.
Conclusion
Low code apps will help you create web apps, websites, and eCommerce shops in no time.
Use them and you will get 3 things:
– high-quality stuff
– quick
– affordable