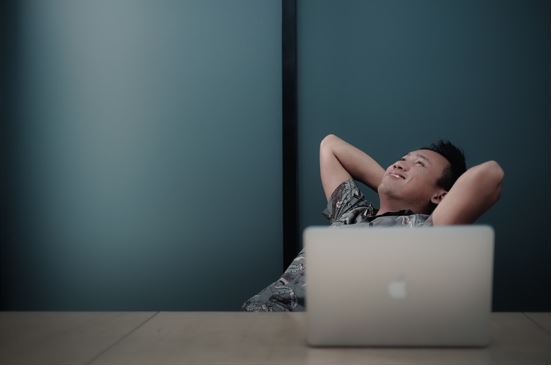 For most people, there is nothing scarier than hitting rock bottom with your finances. And when there is no other option but to file for bankruptcy, it almost feels like there is no way out. But filing for bankruptcy is not the end for anyone. In fact, it can be a wise strategy, especially if you are determined to repair your credit history.
While it is true that bankruptcies are tricky and pose some challenges, it doesn't have to be. According to some reports, most individuals who have filed for bankruptcy were able to raise their credit rating to over 640 – which for financial institutions is a fair enough rating. So, if you find yourself faced with the same problem, consider the following five strategies that will help you quickly get back on your feet.
Raise your credit by proving that you can pay on time
You need to have positive account activity to improve your credit. If possible, don't shy away from applying for a personal loan after bankruptcy. Today, there are plenty of loan products for people with bad credit. Taking out a new loan will allow you to prove your ability to pay. But when approved, you need to make sure that you commit to timely payment; otherwise, this strategy will be a moot point.
Be more strategic in looking for a lender that will approve your application. Online lending platforms are typically the go-to choice for individuals with low credit scores.
Avoid falling victim to credit repair scams
People who file for bankruptcy will start receiving offers from agencies that claim to help repair their credit. But not all of these services are reputable. A great many are scams that are out to take advantage of your circumstances. Look out for certain red flags such as up-front payment, hidden terms of service, and suggesting that you avoid following up with credit agencies.
Try applying for a secured credit card
This type of credit card is designed for people with bad credit. A secured card requires you to provide collateral or a deposit, which also determines the limit. By using this card, you can slowly build your credit history with on-time payments. A suitable secured card should regularly report your history to all major credit agencies. Also, look for one where the payment terms are more flexible and, if possible, have low fees.
Be aware of your previous financial mistakes
One of the pitfalls you need to avoid is repeating the same mistakes that led to your financial demise. By knowing the specific actions that caused your problems, you can consciously avoid them. Did you get into a significant amount of credit card debt? Were you unable to properly budget your cash flow? Are you prone to accepting offers for high-interest loans and credit cards? The goal is to make a list of these specific issues so that you don't end up repeating them.
Keep track of your credit report
After bankruptcy, it is vital that your credit report clearly reflects you are no longer liable for your previous debts. It is necessary to regularly check your report so that you can detect questionable information and have it corrected right away. This practice is also an excellent way for you to keep track of your progress so that you can reassess your actions and double up on your credit-repair strategies.
Other sources: https://www.cnbc.com/2019/08/15/5-key-ways-you-can-rebound-quickly-after-bankruptcy.html
_____________________________________________________
Interesting related article: "What is Bankruptcy?"