The impact of the coronavirus pandemic has challenged even the most established businesses. However, even during these strange times, keeping on promoting your business is paramount. You have to sustain your visibility within your industry in the face of adversity. That being said, find ways to continue with your marketing efforts.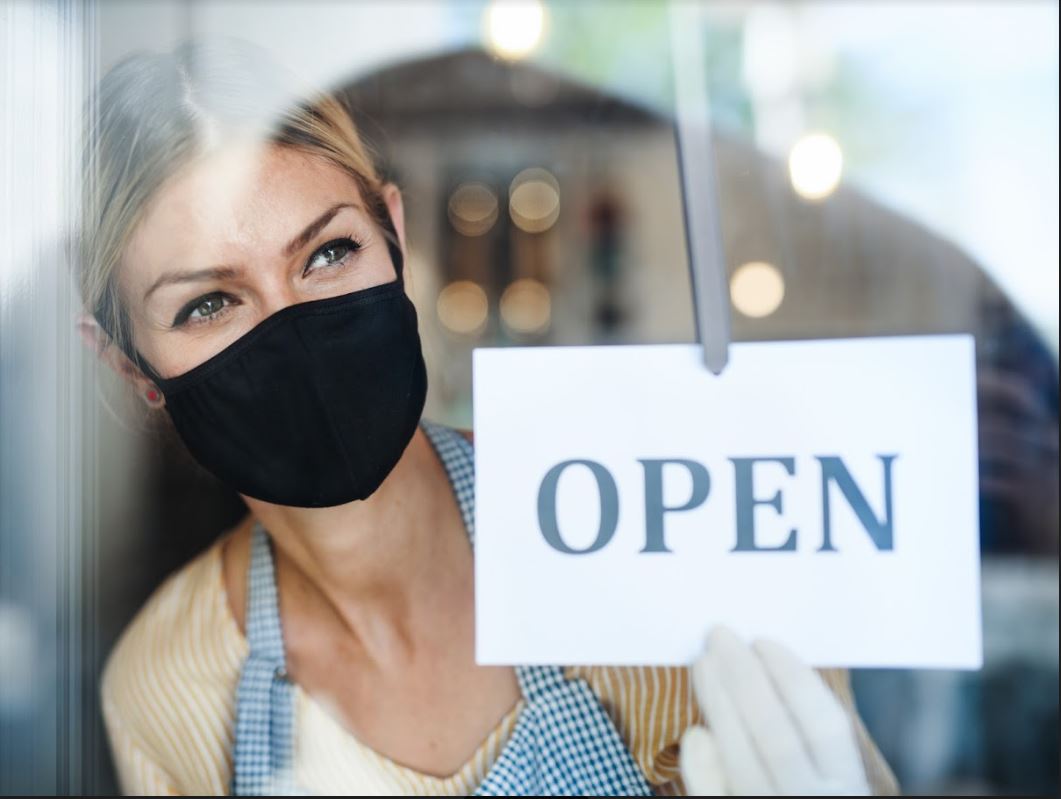 One way to continue to market your business is to use promotional products or branded giveaways. Before the COVID-19 crisis, promotional products opened up opportunities for finding new customers, developing connections, and driving sales. The question now is, "Do they still work during these uncertain times?"  The answer is yes.
You got to face it—the pandemic won't last forever. It's important to look at the future positively. Branded giveaways and other promotional products will remind people who you are and what your business does, even if most of them are staying at home.
Here are the reasons why businesses should still utilize promotional items in their next marketing campaign even in the midst of a pandemic:
Low-Cost, Effective Forms Of Marketing
Running advertising campaigns all over the divergent media can be very costly. It's especially true if you're going to use paid ads. These forms of advertising have become even more expensive now that many businesses have been hit by the pandemic.
From big corporations to startups, many have been affected by the imposed lockdowns and lost a significant amount of revenue. Fortunately, for those who are still trying to get back up, there are low-cost ways to market their businesses. One of them is the use of branded giveaways and other promotional products.
Also, when it comes to mass distribution, most promotional item manufacturers keep the prices very low. The cost of giving away branded products is low, but their impact on the recipients is high. Below are some very good, affordable ideas for promotional items in the face of the coronavirus pandemic.
Face Masks – Whether or not you're an essential worker, face masks are a necessity nowadays. Passing out these items as part of your health and safety giveaways can spare your customers from having to search high and low just to find face masks for themselves. Reusable or disposable, blank face masks will be good options as long as you have your logo printed on them.
Tissues And Wet Wipes – These promotional products easily slide into glove compartments, bags, and purses. They say that businesses have to be where their customers need them; promotional items in the form of tissues and wet wipes definitely serve that purpose.
Hand Sanitizers – Besides face masks, tissues, and wet wipes, hand sanitizers can also be a good addition to your health and safety giveaway list. No matter your business or your customer base, these items are a welcomed gift, even after the pandemic.
Work-From-Home (WFH) Promotional Products – Because of the pandemic, working from home has become a trend worldwide. Surely, such a setup is an entirely new ball game for a lot of your customers. That being said, there's no better time to distribute branded giveaways that can support WFH people. It's crazy how many professionals are currently swapping their normal offices for a home office. For entrepreneurs like you, it's an opportunity to make a lasting impression on your target market.
Branded Giveaways Increase Brand Awareness
The most obvious reason why businesses still have to utilize promotional products in their overall marketing strategy is to promote brand awareness. Now that economies around the world are slowly opening up once again, how do you expect people to buy from you if they don't know your business?
Branded giveaways and other promotional items are an extremely powerful tool for marketing your products or services. Take, for example, the items mentioned above. During the pandemic, they provide a significant number of impressions regularly because they're going to be used by people on a regular basis. The good thing about promotional products during these uncertain times is that you'll be enjoying major exposure even if you're not making a sale.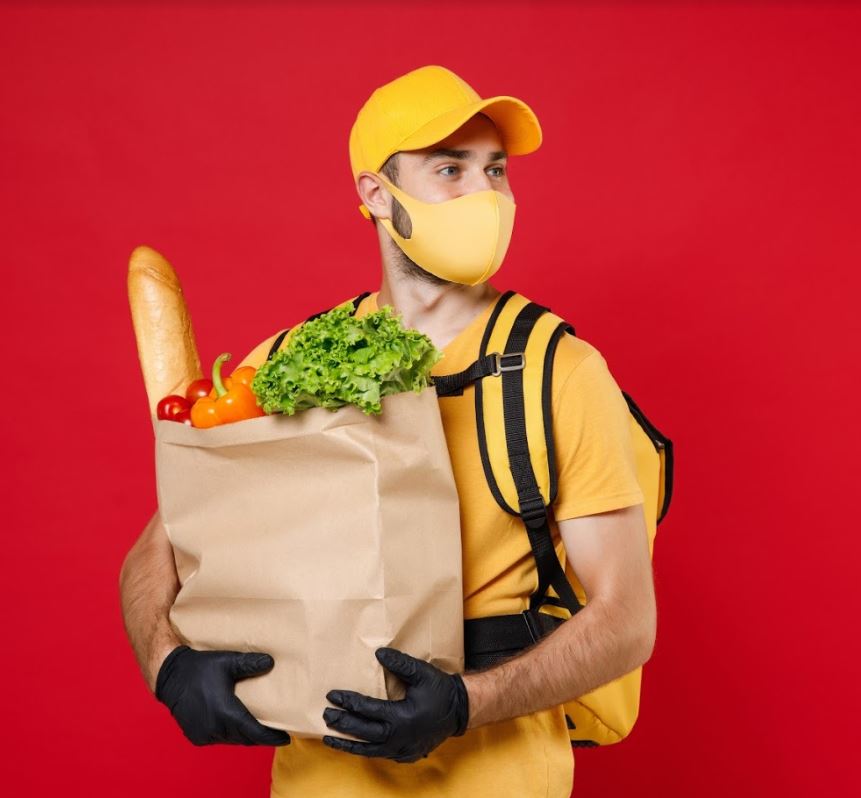 Promotional Products Work As Your Business Card
Branded giveaways and other promotional products also function similarly to business cards. You know that business cards introduce your products or services to consumers. If you think about it carefully, when you're giving away promotional gift items that carry your brand, you're actually letting potential customers know what you can do for them.
Indeed, promotional items can be like a business card. However, they're something that your customers can use daily. Remember that they have your contact information. They also have a logo, slogan, and images that depict your business message.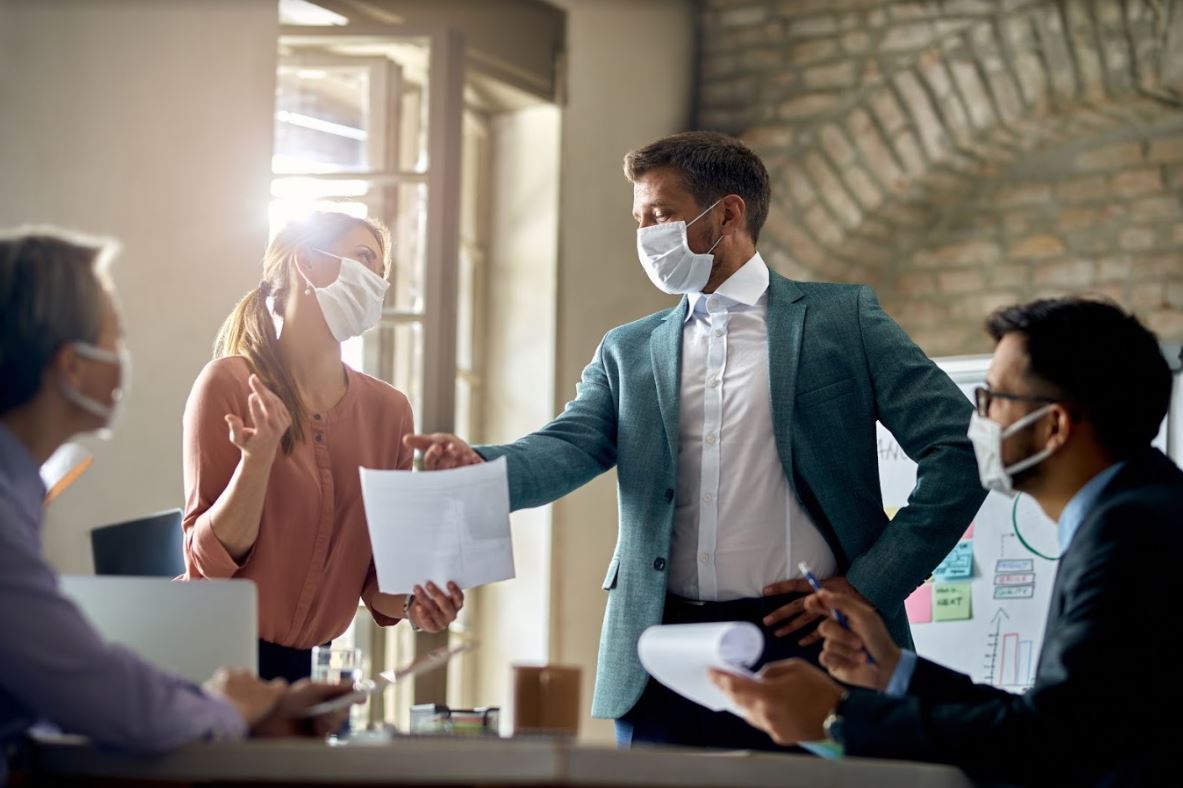 Final Thoughts
Whatever the nature of your business is, branded giveaways and other promotional products can help you thrive during this pandemic. For instance, you can easily include the health and safety giveaways mentioned above in customer bags. If your business establishment is already open, the branded hand sanitizers will be well-received upon your customers' entry.
Those are just some of the many ways promotional items can be used to market your business while the threat of COVID-19 is still around.
---
Interesting related article: "What are Marketing Tools?"