You might have heard the news between the branches that eToro was once again adding new cryptocurrencies to their platform. That's right, the newcomers are ALGO, MATIC, and BAT. What's interesting is that the BAT token is actually a currency you can earn while simply browsing the internet, which sounds interesting doesn't it?
What is BAT?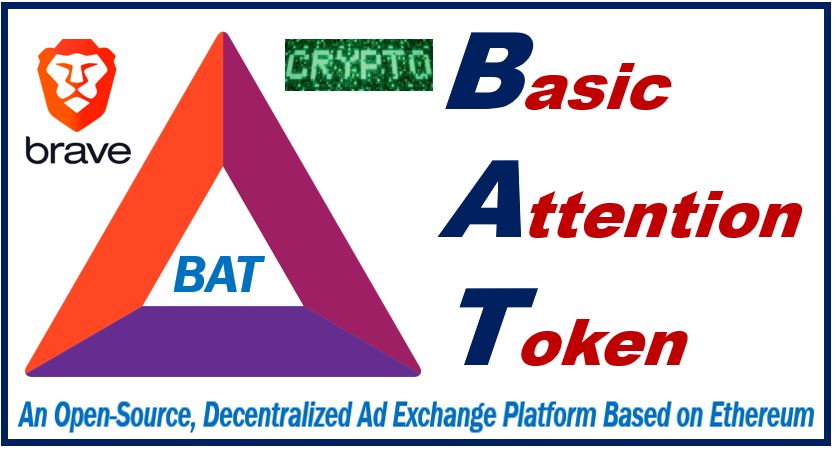 BAT stands for Basic Attention Token and is the official virtual currency of the Brave browser. BAT is a utility token based on the Ethereum blockchain, which is now available to trade on a few online trading platforms like eToro for example.
How to earn more BAT coins with Brave?
Basically, once you've installed the Brave browser on your computer or mobile device, you will see ad notifications appearing. On Brave, you are never forced to see ads, but if you do decide to take a look at them, you will earn BATs. These coins can be used to tip content creators, websites, channels, etc.
That said, BATs are not worth that much for now, but the value of this new cryptocurrency could rise in the years to come. Also, please note that it is now possible to withdraw your BAT balance directly from the Brave browser. To do so, however, you will need to link a Gemini or Uphold verified account.
What is Brave Browser?
This browser was created by Brave Software Inc. and released in 2016. Its developers are aiming at a browsing experience free of ads and focused on privacy. Instead, the Brave browser is pushing notifications that you can choose to see or ignore. When you see ads, you are rewarded BATs, a currency you can use to tip content creators or to withdraw for yourself.
Is BAT a buy on the exchange?
If it is true that BAT tokens were not that interesting before outside of the Brave ecosystem, now things have greatly changed in 2021. As mentioned before, you can indeed withdraw your BAT tokens to an external wallet, and even trade them on a few exchange brokers. Consequently, it wouldn't be a surprise if BAT becomes more and more relevant in the near future. Since Brave's base structure comes from Chrome, integrating this browser into your everyday life is easier than ever.
Moreover, since a lot of people work from home nowadays, there is no reason to not opt-in and start making money and tipping others while you're browsing. In the end, you're just doing what you were already doing, but making a few bucks in the process as a bonus.
---
Interesting related article: "What is a Crypto Wallet?"