Brazilian legislators are pushing to move popular petitions, or projeto de lei de iniciativa popular, to the Ethereum Blockchain network.
Doing so would make it substantially easier to collect and verify signatures from the country's approximate 145 million voters. Popular petitions are one of the most important parts of the political process in Brazil as it allows the public to have their voice heard on pressing political issues.
Brazil's size a logistical nightmare
However, the sheer size of Brazil (in terms of landmass and population) makes the process a logistical nightmare – many of the electorate are left out from the process.
In addition, voters are required to physically sign the petition documents, making it hard to verify how authentic they are. The flawed system is seen as detrimental to the country's democratic process as popular petitions are rarely actually heard or followed through in congress – only four laws that originated as petitions have been passed.
If a popular petition receive signatures from 1% of the electorate it must be heard in congress. Henrique Araújo Costa, a law professor at Universidade de Brasília, told Quartz that Brazil has failed to fulfill this constitutional promise.
"In part this is due to the absence of a platform that can securely collect the signatures of one percent of voters," Costa said.
"We've been through a sort of crisis regarding the legitimacy…of our laws."
Costa added:
"Popular [petitions] always arise on very sensitive themes.
"If we do not overcome this security issue regarding the collection of signatures, we will still be further from achieving the exercise of citizenship that our Congress promised decades ago."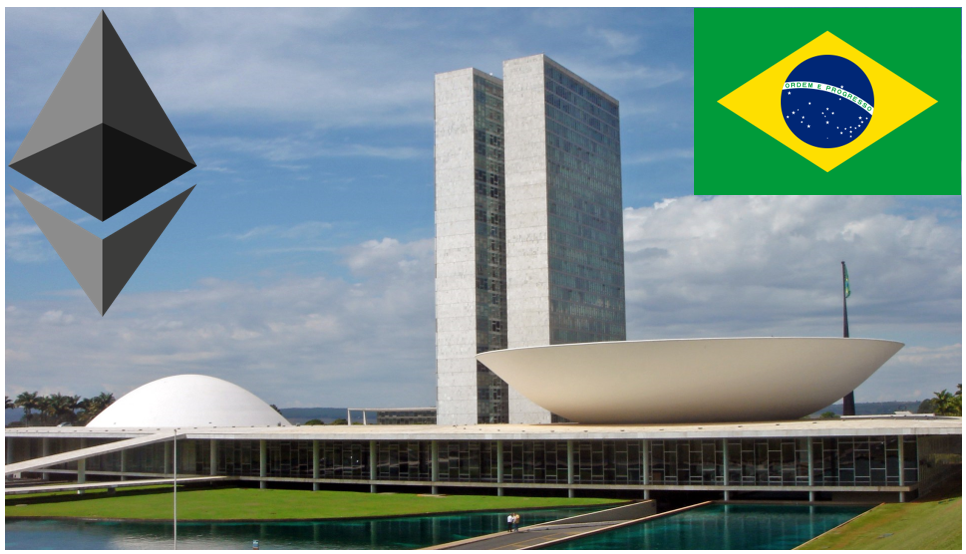 Ethereum blockchain can store popular petition data securely
By moving popular petitions to the Ethereum blockchain the data remains unalterable and invulnerable to manipulation.
Petition signatures on the Ethereum network would allow anyone to check if a signature / vote itself has been accurately computed in a specific petition.
A mobile app is currently in development with an API that gives third-party developers permission to use it.
The application will give Brazilians the ability to register their details and submit a petition or sign one. The app will keep track of the number of votes for each petition.
Hashtag encryption process
Regarding security, the signatures will go through a hashtag encryption process.
The hash is then attached to an Ethereum transition and subsequently added to the Ethereum blockchain so that voters can check to verify that their signature is there.