It's never too early to begin planning and saving for your retirement. You may think when you are a teenager, saving for your retirement is crazy, but the earlier you start saving, the more time your money has to grow.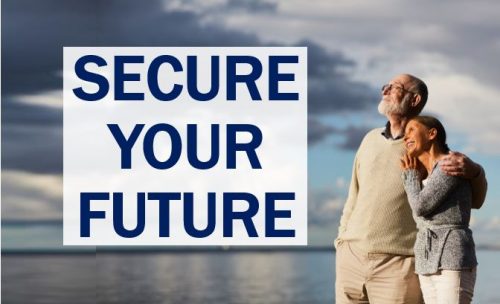 Invest
Even if it is around when you retire, Social Security only provides, on average, about $17,521 a year.  Investing money as early as possible in your life will ensure you have a substantial retirement nest egg.
Devise an investment strategy. An investment strategy can help make sure the money you saved before retirement grows and lasts as long as you need it during retirement. Whether it's choosing the right Individual Retirement Account (IRA) or deciding if an annuity is right for you, a personalized investment plan will make sure your savings won't run out.
You can choose to pay into a cash ISA and opt for either an easy access ISA where you can access your funds whenever you need to or a fixed rate ISA where you tie up your funds for a set time. Alternatively,  you could consider investing in stocks and shares ISA – but be aware this is an investment. The value of your investment and the income derived from it can go up as well as down – you may get back less than you originally invested. Consult a financial advisor for the best options
Sell Your Assets
If you have your own business and are heading for retirement age in a few years, it makes sense to start planning your exit strategy. Giving yourself a few years to sell the business will ensure that the right buyer comes along.
A business that is 100% reliant on its owner will have a significantly reduced value. Suppose you decide to position your company for a potential sale. In that case, the key is to make sure that it can stand on its own two feet, and that includes having a team in place that could run the business if you were to step away entirely or reduce your role significantly. You can use the business value calculator by Hilton Smythe to get the market value of your business, and then you will know where you stand.
Save
Open a savings account and look for one with a tremendous first-year intro APY. APY or Annual Percentage Yield is the amount of interest you earn on a bank account in one year. Simple interest doesn't compound, so you earn the same amount of interest every month. … the higher a savings account's APY, the better.
Cut down living costs as you near retirement age.  Shop in discount stores and buy basic brand groceries.  Limit luxuries such as makeup, wine, take away food.  If you can, try to limit your family to one car or buy a cheaper, more economical vehicle.  Save as much as you can for retirement fund while you can and you will have a much more worry-free retirement.
---
Interesting Related Article: "Ways You Can Boost Your Retirement Savings"